International journal of endocrinology 5 (45) 2012
Which antithyroid drug regimen in paediatric Graves' disease?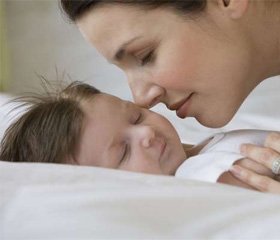 Thyrotoxicosis is uncommon in childhood and adolescence with a UK incidence of 1 per 100,000 (0–15 years). Patients are usually treated with a dose titration (DT) regimen or a block and replace (BR) approach using carbimazole (methimazole is not available in the UK). Propylthiouracil should generally be avoided in the young because of the risk of hepatic dysfunction. In DT the quantity of ATD is adjusted with a view to normalising thyroid hormone production. With the block and replace (BR) regimen, thyroid hormone production is prevented completely by ATD with thyroxine then added in a «replacement» dose.
Clinical Endocrinology. — July 2012
Similar articles

Authors: Булдигіна Ю.В. (1), Страфун Л.С. (1), Терехова Г.М. (1), Шляхтич С.Л. (2), Паньків В.І. (3)
1 - ДУ «Інститут ендокринології та обміну речовин ім. В.П. Комісаренка НАМН України», м. Київ, Україна
2 - Київський міський центр ендокринної хірургії, КМКЛ № 3, м. Київ, Україна
3 - Український науково-практичний центр ендокринної хірургії, трансплантації ендокринних органів і тканин МОЗ України, м. Київ, Україна
International journal of endocrinology Том 15, №2, 2019
Date: 2019.06.04
Categories: Endocrinology
Sections: Specialist manual


Authors:
Ubaydullaeva N.B., Allayarova G.I., Almuradov F.F. Republican Specialized Scientific and Practical Medical Center of Endocrinology named after academician Yo.Kh. Turakulov Ministry of Health of the Republic of Uzbekistan, Tashkent, Republic of Uzbekistan


International journal of endocrinology Том 16, №6, 2020
Date: 2020.11.18
Categories: Endocrinology
Sections: Clinical researches


Authors:
Паньків В.І. - Український науково-практичний центр ендокринної хірургії, трансплантації ендокринних органів і тканин МОЗ України, м. Київ


International journal of endocrinology 4 (60) 2014
Date: 2014.08.12
Categories: Endocrinology
Sections: Clinical researches