"Emergency medicine" 2 (73) 2016
Medical Aspects of Current Non-Lethal Weapons: New Traumatic Factors (Adapted from Files of Join Non-Lethal Weapon Directorate of USA Dpartment of Defense, Virginia, 2011)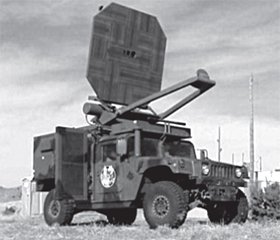 Authors:

Levchenko O.Ye., Kurdil N.V. - Ukrainian Military Medical Academy, Department of Military Toxicology, Radiology and Medical Protection, Kyiv; Lutsenko O.H. - National Scientific Center of Medical Radiology of National Academy of Medical Sciences, Kyiv; Padalka V.M. - Ukrainian Scientific Practical Center of Emergency Medicine and Medicine of Disaster, Kyiv, Ukraine



Categories:

Medicine of emergency



Sections:

Specialist manual
Summary
Останніми десятиріччями наукові дослідження та інженерні роботи зі створення різних моделей несмертельної зброї активно проводяться в багатьох країнах світу. Однак побічні травматичні ефекти такого виду озброєння вивчені недостатньо та не знаходять необхідного для практикуючих лікарів висвітлення в джерелах наукової інформації. Метою даного огляду став аналіз характеристик травматичних факторів найбільш поширених технічних засобів, що належать до несмертельної зброї, і заходів щодо запобігання їх впливу. Досліджені основні характеристики окремих зразків, що перебували на етапі конструкторської розробки та експериментального впровадження в період 2012–2016 рр. Дослідженнями встановлено, що сучасні зелені лазери не тільки здатні викликати короткострокове порушення зору, але й мають супутній травматичний вплив, що проявляється пошкодженням очей різного ступеня. Акустичні попереджувальні пристрої викликають тимчасове порушення слуху з подальшими звуковими галюцинаціями. Травматичні електричні пристрої обумовлюють порушення електричної м'язової активності, що супроводжується різким обмеженням фізичної працездатності та втратою контролю над м'язами. Відволікаючі димові системи для легкових автомобілів і димові гранати, що запускаються з автомобіля, спричиняють синці, подразнення, токсичні ураження. Системи активного відштовхування здатні викликати широкий спектр травматичних ефектів: відчуття жару, виражені тепловий та больовий ефекти. Нові моделі зеленого лазера, що позбавляють діє­здатності, викликають ефекти у вигляді тимчасового порушення зору, опіків очей, в окремих випадках є ризик повної втрати зору. Автори акцентують увагу на тому, що сучасні несмертельні види озброєння за певних умов несуть потенційну загрозу не тільки для ймовірної мішені, а й для оператора зброї. Різноманітні непередбачувані ефекти несмертельної зброї невідомі широкому колу медичних працівників, що зазвичай беруть участь у наданні медичної допомоги в умовах терористичних загроз. Тому проведення постійних досліджень та систематизація знань щодо цього спектра питань є актуальними завданнями сучасної медичної науки.
В последние десятилетия научные исследования и инженерные работы по созданию различных моделей несмертельного оружия активно проводятся во многих странах мира. Однако побочные травматические эффекты такого вида вооружения изучены недостаточно и не находят необходимого для практикующих врачей освещения в источниках научной информации. Целью данного обзора стал анализ характеристик травматических факторов наиболее распространенных технических средств, относящихся к несмертельному оружию, и мер по предупреждению их влияния. Исследованы основные характеристики отдельных образцов, находящихся на этапе конструкторской разработки и экспериментального внедрения в период 2012–2016 гг. Исследованиями установлено, что современные зеленые лазеры способны не только вызвать краткосрочное нарушение зрения, но и оказывать сопутствующее травматическое воздействие, которое проявляется повреждением глаз различной степени. Акустические предохранительные устройства вызывают временное нарушение слуха со следующими звуковыми галлюцинациями. Травматические электрические устройства обусловливают нарушения электрической мышечной активности, сопровождающиеся резким ограничением физической работоспособности и потерей контроля над мышцами. Отвлекающие дымовые системы для легковых автомобилей и дымовые гранаты, запускаемые из автомобиля, вызывают синяки, раздражение, токсические поражения. Системы активного отталкивания способны вызывать широкий спектр травмирующих эффектов: ощущение жара, выраженные тепловой и болевой эффекты. Новые модели зеленого лазера лишают дееспособности, вызывают эффекты в виде временного нарушения зрения, ожогов глаз, в отдельных случаях существует риск полной потери зрения. Авторы акцентируют внимание на том, что современные несмертельные виды вооружения при определенных условиях несут потенциальную угрозу не только для возможной мишени, но и для оператора оружия. Различные непредсказуемые эффекты несмертельного оружия неизвестны широкому кругу медицинских работников, обычно участвующих в оказании медицинской помощи в условиях террористических угроз. Поэтому проведение постоянных исследований и систематизация знаний относительного этого спектра вопросов являются актуальными задачами современной медицинской науки.
Scientific investigations and engineering developments of various models of non-lethal weapons are being performed in many countries for the last decades. Though traumatic side effects of such weapons are not studied enough and are not enlightened in scientific literature to be used by practical physicians. The aim of this review is the analysis of features of traumatic factors of the most common non-lethal technical machines and to find protective measures against them. There were investigated the basic features of several patterns on the stage of engineering development and experimental implementation in 2012–2016. The investigation revealed that modern green light laser is able to lead to short-term impairment of vision as well as has concomitant traumatic effect as injury of eyes of various degrees. Acoustic preventive devices provoke transient hearing loss with further sound hallucinations. Traumatic electric devices lead to impaired electric muscle activity combined by reduction of physical efficiency and lack of muscle control. Deception smoke systems for light vehicles and smoke grenade started from a vehicle lead to bruises, sensation, toxic impairment. Active repulsion systems are able to induce lots of traumatic effects: fever sensation, significant heat and pain effects. New models of green light laser limited physical activity cause such effects as vision impairment, eye burn, in some case there is a risk of absolute loss of vision. The authors focus on the threatened action of the modern non-lethal weapon not only for the possible targets, but for the weapon operator. Wide range of physicians taking care in conditions of terroristic threat is not well-informed about carious unexpected effects of non-lethal weapons. Thus permanent studies and knowledge systematization in this branch are of great importance for the modern medical science.
Keywords
нелетальна зброя.
нелетальное оружие.
non-lethal weapons.
In the last decade, the scientific research and intensive work on the creation of different models of non-lethal weapons are conducted in many countries. However, traumatic factors of such weapons are studied not enough, and damaging characteristics have no required coverage for medical practitioners in open sources of scientific information.
The objective of this review was to analyze the characteristics of the damaging factors of the most widely spread technical tools related to non-lethal weapons and preventive measures.
Material and methods
The analysis of the information sources of the United States, Great Britain, Austria, Russia, Belarus and other countries on the development of new types and practical use of non-lethal weapons was carried out in the past 15 years. The basic characteristics of individual means of non-lethal weapons was studied, like those widely used in the last 20 years, and those being at the stage of design and development, and experimental research with the prospect of practical implementation in the period 2012 - 2016.
Results and discussion
Modern programs of non-lethal weapons development include the establishment of means of destruction using the following technologies: different types of electromagnetic radiation (microwave, laser), acoustic and infrasound; chemicals causing malfunction of the material type of troops and military equipment and manpower mobility; biotech agents causing destruction of structural and other materials, but do not affect humans. Non-lethal weapons, given its characteristics, are divided into impact on living systems and materiel targets systems, including contact and contactless. Contact systems act based on physical principles of influence, and are divided into two groups. The first group includes mechanical elements (rubber bullets) with limited kinetic energy, causing severe pain; contact systems act on a person by electric energy (electric discharge). Contactless systems affect living targets by the action of other types of energy (light, thermal, acoustic) and cause irritation of sensory organs (vision, hearing), making the stay of a person impossible in a particular area. By means of specific criteria non-lethal weapons are divided by: the nature of the neutralizing factors (mechanical, electrical, optical, radioactive, acoustic, chemical, biological, combined); the nature of the carriers fixed, mobile, ground, air, marine, space); the type of target application (personal, tactical, strategic, global); the range of action (contact, very short-range (meter - tens of meters), short-range (hundreds of meters - a few kilometers), average range (up to 100 km), long range (over 100 km), the maximum long range (thousands of kilometers and more)); the nature of the targets (against manpower with direct action, against manpower with indirect action (genetic weapons), against the military equipment, against stationary objects (buildings, structures), against communication systems, against the environment (geophysical weapons)); the type of application (means of attack, means of defense, special means).Analysis of the spectrum of damaging factors of non-lethal weapons and preventive measures was carried out on the example of the certain types of non-lethal weapons used during the last 20 years in different countries. The research has established that green lasers can not only cause short-term disturbance of vision, but also cause associated traumatic effect, presenting varying degrees of damage to the eyes under contact with a beam. Numerous cases of severe eye injury with loss of vision were described in soldiers due to burns of the retina and hemorrhages caused by a direct hit from a laser beam into the eye. The acoustic warning devices in service in many developed countries cause temporary hearing loss with the following acoustic hallucinations, but in some cases even cause severe injury of organs of hearing and long-term neurological damage. Leveraging underwater loudspeaker causes temporary hearing loss and acoustic hallucinations. The side effect is manifested by long-term hearing loss, neurological (vestibular) disorders, long-term acoustic hallucinations. The loudspeaker has a potential danger to humans, being under water in the direct proximity, when there may be a short-term loss of orientation in the water and loss of consciousness. Traumatic electrical devices cause disturbances of electrical muscle activity, accompanied by hard limitation of physical capacity and loss of control of muscles. Additional effects may occur by: the emergence of a fall injury, chemical burns in areas of contact with the active parts of the devices (probes); ignition of flammable gases or liquids in contact with probes; probable injury of the device operator under the strong rain. Prolonged-term effects include: long-term neurological disorders. Diverting flue systems (66 mm) for light vehicles and smoke grenades launched from a vehicle cause bruises, irritation, and toxic damage. Additional influence is manifested by eye injuries, bruises and soft tissue bruises. Non-lethal starter system mounted on a vehicle causes the following effects: blinding, acoustic and auditory hallucinations. Severe mechanical injuries are possible when running at close distance. Dual non-lethal warning ammunition cause blinding, stunning, appearance of light and acoustic hallucinations. Systems of active repulsion are able to cause a wide range of traumatic effects: feeling the heat, causing unconscious desire to move away from the beam, significant heat effect, and painful effect. Additional influence is manifested by mechanical injuries and soft tissue burns under a long contact. Primarily, people at the forefront of the crowd (the principle of the screen) are affected by the concomitant exposure. Systems of distributed sound and light signal cause acoustic and visual hallucinations or temporary loss of vision or hearing. Consequences of the use in close contact are manifested by continuous blinding and stunning.Analysis of new developments that are under development and testing in some countries in the period 2013 - 2015 proved that the problem of injury protection to the target and to the operator remains relevant. So the model "Improved flash bang grenade" among the expected effects causes temporary blindness or almost complete loss of vision or hearing, burns in close contact and potential danger of ignition are possible. Non-lethal ammunition of 12 (XM116) caliber with increased range of action causes bruises and color marks, serious injuries when hit at a distance up to 10 meters in the area of head and neck are also not excluded. Non-lethal ammunition with an explosion in the air (model XM1112) causes blindness, acoustic and visual hallucinations, overheating, burns, eye injuries. The new model of optical diversion has an effect of blindness, visual hallucinations and eye damages. New models of green laser that eliminates capability cause effects such as temporary blurred vision, eye burn, in some cases there is a risk of complete loss of vision. Optical diversion at a great distance causes various traumatic effects such as blurred vision. Improved acoustic repulsion creates various effects such as loss of hearing, acoustic hallucinations.
Conclusions
Modern non-lethal weapons in certain circumstances are a potential threat not only to the probable target, but also to the operator. Various unforeseen effects of non-lethal weapons are not known to a wide range of healthcare providers, which are usually involved in the provision of medical care in terms of terrorist threats. Therefore, constant research and systematization of knowledge in this spectrum of issues is the urgent task of modern medical science.
Bibliography
1. Ранения нелетальным кинетическим оружием: Руководство для врачей / Под ред. проф. В.Е. Парфенова и проф. И.М. Самохвалова. — СПб.: ЭЛБИ-СПб, 2013. — 224 с.
2. Acoustic Weapons — A Prospective Assessment [Electronic resource] / Juergen Altmann. — Science and Global Security, 2002, Volume 9, p. 165. — Mode of access: http://scienceandglobalsecurity.org/ru/archive/sgsr09altmann.pdf. — Date of access: 11.11.2015.
3. Alexander J.B. An overview of the future of non-lethal weapons // Med. Confl. Surviv. — 2001 Jul-Sep. — 17(3). — 180-93.
4. Altmann J. Non-lethal weapons technologies-the case for independent scientific analysis // Med. Confl. Surviv. — 2001 Jul-Sep. — 17(3). — 234-47.
5. Gross M.L. Non-lethal weapons and the civilian death toll in war time // Nature. — 2009 Sep 17. — 461(7262). — 340.
6. Baranov V.N., Lazariev V.V., Selivanov V.V. System of special Means of Non Lethal Effect to be applied by Police troops of Ministry of Internal Affairs, Russia, and Experience of their Application // Proc. of 3rd European Symposium on Non-Lethal Weapon. — Ettlingen (Germany), 2005. — P. 90-103.
7. Gumanenko E.K., Lazarev S.M., Artiukhov S.V., Maliar A.V., Chernysh A.V., Sorokin L.A., Noskov A.A. Features of the heart wound by non-lethal kinetic weapons // Vestn. Khir. Im. I.I. Grek. — 2015. — 174(1). — 65-6.
8. Fidler D.P. Non-lethal weapons and international law: three perspectives on the future // Med. Confl. Surviv. — 2001 Jul-Sep. — 17(3). — 194-206.
9. Kunz S.N., Grove C., Monticelli F. Medical aspects of common non-lethal weapons // Wien Med Wochenschr. — 2014 Mar. — 164(5-6). — 103-8.
10. Levin D.P., Selivanov V.V. Perspective areas of less-lethal weapons researches and development // Proc. of 6th European Symposium on Non-Lethal Weapon. — Ettlingen, Germany, May 16–18, 2011. — P. 112-125.
11. Levin D.P., Selivanov V.V., Savostianov V.V. Evaluation of management performance efficiency in police operations with use of less-lethal weapons // Proc. of 6th European Symposium on Non-Lethal Weapon. — Ettlingen, Germany, May 16–18, 2011. — P. 31-38.
12. Lewer N. Non-lethal weapons: operational and policy developments // Lancet. — 2003 Dec. — 362(1). — 20-1.
13. MacDonald J.M., Kaminski R.J., Smith M.R. The effect of less-lethal weapons on injuries in police use-of-force events // Am. J. Public Health. — 2009 Dec. — 99(12). — 2268-74.
14. Moreno J.D. Medical ethics and non-lethal weapons // Am. J. Bioeth. — 2004 Fall. — 4(4). — W 1-2.
15. Novopol, оружие нелетального действия [Электронный ресурс]. — Режим доступа: http://www.novopol.ru/-orujie-neletalnogo-deystviya-text467.html. — Дата доступа: 11.11.2015.
16. Non-Lethal Weapons and Future Peace Enforcement Operations / RTO technical report. — 2004. — TR-SAS-040. — 154 p.
17. Pirard G.E. War and medicine in a culture of peace. Synopsis of nonlethal weapons // Rev. Med. Liege. — 2002 Mar. — 57(3). — 176-8.
18. Rappert B. A framework for the assessment of non-lethal weapons // Med. Confl. Surviv. — 2004 Jan-Mar. — 20(1). — 35-54.
19. Risks of non-lethal weapon use: case studies of three French victims of stinger grenades // Forensic Sci. Int. — 2012 Nov 30. — 223(1-3). — 18-21.
20. Scolan V., Herry C., Carreta M., Stahl C., Barret L., Romanet J.P., Paysant F., Quille G. The revolution in military affairs debate and non-lethal weapons // Med. Confl. Surviv. — 2001 Jul-Sep. — 17(3). — 207-20.