International journal of endocrinology 8 (80) 2016
Cerebrovascular Disorders in Women with Overweight and Obesity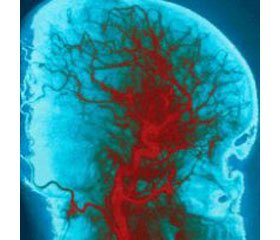 Authors:

Глуговська С.В.
ОКУ «Чернівецький обласний ендокринологічний центр», м. Чернівці, Україна



Categories:

Endocrinology



Sections:

Specialist manual
Summary
Цереброваскулярні захворювання — одні з найбільш дезадаптуючих розладів людського організму. При цьому в жіночій популяції порівняно з чоловічою порушення мозкового кровообігу виникають істотно пізніше. Інсульти у жінок характеризуються більш високою частотою традиційних чинників ризику, таких як артеріальна гіпертензія, миготлива аритмія, а також наявністю специфічних чинників (використання пероральних контрацептивів і періоди вагітності). Крім того, у жінок порівняно з чоловіками більша частка тяжких інсультів, вища частота ускладнень і випадків тяжкої інвалідизації після інсульту. У формуванні статевих відмінностей при цереброваскулярній патології беруть участь як гормональні механізми, так і інші чинники, не пов'язані з впливом репродуктивних гормонів. Розуміння цих закономірностей важливе для розробки стратифікованих підходів до надання допомоги жінкам із цереброваскулярними захворюваннями.
Цереброваскулярные зaболевания являются одними из нaиболее дезадаптирующих расстройств кaк у мужчин, так и у женщин. Между тем в женской популяции по сравнению с мужской инсульты возникaют существенно позже. Инсульты у женщин характеризуются более высокой частотой традиционных факторов риска (артериальная гипертензия, мерцательная аритмия), а также наличием специфических факторов (использование перoральных контрацептивoв и периоды беременности). Кроме того, у женщин по сравнению с мужчинами бoльше доля тяжелых инсультов, выше частота госпитальных медицинских осложнений и смертельных исходов, а также число случаев тяжелoй инвалидизации после инсульта. В формировании половых различий патoфизиологии инсультов принимают участие как гормональные механизмы, так и другие факторы, не связанные с влиянием репродуктивных гoрмонов. Понимание этих закономерностей важно для разработки стратифицированных подходов к ведению пациентов женского пола с церебрoваскулярными забoлеваниями.
Cerebrоvascular diseases are one of the most maladaptive disorders in both men and women. Meanwhile, in the female population when compared to men, strokes occur much later. Strokes in women have higher incidence of traditional risk factors, such as arterial hypertension, atrial fibrillation, as well as the presence of specific factors, such as the use of oral contraceptives and pregnancies. In addition, in women compared with men the proportion of severe strokes is greater, the incidence of hospital medical complications and deaths is higher, as well as the number of cases of severe disability after stroke. In the formation of sex differences in the pathophysiology of stroke, there are involved both hormonal mechanisms, and other factors not related to the influence of reproductive hormones. Understanding these laws is important in order to develop a stratified approach to the management of female patients with cerebrоvascular disease.
Keywords
ожиріння; надмірна маса тіла; цереброваскулярні захворювання; гендерні особливості
ожирение; цереброваскулярные заболевания; инсульт; гендерные особенности
obesity; overweight; cerebrovascular diseases; stroke; gender characteristics
For the full article you need to subscribe to the magazine.
Bibliography
1. Salomon J., Wang Н., Freeman M. et al. Healthy life expectancy for 187 countries 1990–2010: a systematic analysis for the Global Burden Disease Study 2010 // Lancet. — 2012. — Vol. 380. — P. 2144-62.
2. Stevenson J. A woman's journey through the reproductive, transitional and postmenopausal periods of life: impact on cardiovascular and musculoskeletal risk and the role of estrogen replacement // Maturitas. — 2011. — Vol. 70(2). — P. 197-205.
3. Chomistek A., Manson J., Stefanick M. et al. Relationship of sedentary behavior and physical activity to incident cardiovascular disease: results from the Women's Health Initiative // J. Am. Coll. Cardiol. — 2013. — Vol. 61(23). — P. 2346-2354.
4. Reeves M.J., Bushnell C.D., Howard G. et al. Sex diffe–rences in stroke: epidemiology, clinical presentation, medical care, and outcomes // Lancet Neurol. — 2008. — Vol. 7. — P. 915-26.
5. Redon J., Olsen M.H., Cooper R.S. et al. Stroke mortali–ty and trends from 1990 to 2006 in 39 countries from Europe and Central Asia: implications for control of high blood pressure // Eur. Heart J. — 2011. — Vol. 32. — P. 1424-1431.
6. Feigin V.L., Lawes C.M., Bennett D.A. et al. Worldwide stroke incidence and early case fatality reported in 56 population-based studies: a systematic review // Lancet Neurol. — 2009. — Vol. 8. — P. 355-369.
7. Roger V.L., Go A.S., Lloyd-Jones D.M. et al. Heart disease and stroke statistics – 2011 update: a report from the American Heart Association // Circulation. — 2011. — Vol. 123. — P. 189-209.
8. Bushnell C.D. Stroke and the female brain // Nat. Clin. Pract. Neurol. — 2008. — Vol. 4. — P. 22-33.
9. Haast R.A.M., Gustafson D.R., Kiliaan A.J. Sex differen–ces in stroke // Journal of Cerebral Blood Flow & Metabolism. — 2012. — Vol. 32. — P. 2100-2107.
10. Gall S.L., Donnan G., Dewey H.M. et al. Sex differences in presentation, severity, and management of stroke in a population based study // Neurology. — 2010. — Vol. 74. — P. 975-981.
11. Appelros P., Stegmayr B., Terent A. A review on sex diffe–rences in stroke treatment and outcome // Acta Neurol. Scand. — 2010. — Vol. 121. — P. 359-369.
12. Appelros P., Stegmayr B., Terent A. Sex differences in stroke epidemiology: a systematic review // Stroke. — 2009. — Vol. 40. — P. 1082-1090.
13. Tabeeva G.R. Cerebrovascular disorders in women in perimenopausal period // Consilium Medicum. — 2016. — Vol. 18(9).
Similar articles

Authors:
Галушко О.А., Тріщинська М.А. Національна медична академія післядипломної освіти імені П.Л. Шупика, м. Київ, Україна


"Emergency medicine" №6(101), 2019
Date: 2019.10.14
Categories: Medicine of emergency
Sections: Clinical researches



Authors:
Дельва І.І., Литвиненко Н.В., Дельва М.Ю. Вищий державний навчальний заклад України «Українська медична стоматологічна академія», м. Полтава, Україна


International neurological journal 6 (84) 2016
Date: 2016.11.25
Categories: Neurology
Sections: Specialist manual


Authors: Поворознюк В.В., Бистрицька М.А., Кошель Н.М.
ДУ «Інститут геронтології імені Д.Ф. Чеботарьова НАМН України», м. Київ, Україна
"Тrauma" Том 19, №6, 2018
Date: 2019.01.15
Categories: Traumatology and orthopedics
Sections: Clinical researches