"Emergency medicine" 8 (79) 2016
Clinical Effectiveness of Piperacillin/Tazobactam in the Treatment of Infectious and Inflammatory Lesions of the Urinary System in Adults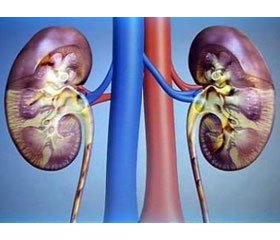 Authors:

Самбург Я.Ю., Власенко О.М., Магдаліц Т.І., Бутікова О.О.
Харківська медична академія післядипломної освіти, кафедра терапії, нефрології та загальної практики — сімейної медицини, м. Харків, Україна



Categories:

Medicine of emergency



Sections:

Clinical researches
Summary
Робота присвячена оцінці ефективності та безпечності комбінації піперациліну/­тазобактаму, її впливу на клініко-лабораторні прояви та перебіг неускладненого гострого пієлонефриту та загострення хронічного пієлонефриту зі збереженою функцією нирок у дорослих. В дослідження були включені 36 пацієнтів з інфекцією сечових шляхів. Усім пацієнтам проводились дослідження мікробіологічного спектра сечі з його кількісною оцінкою та стандартні лабораторні дослідження. Були виявлені етіологічно значущі збудники пієлонефриту (E.сoli — у 56 % хворих, E.faecalis — у 14 %, Klebsiella pneumoniае — в 11 %) з високою чутливістю до піпераціліну/тазобактаму та резистентністю до ко-тримоксазолу і цефтріаксону. На третю добу лікування відмічено вірогідне зниження гіпертермії (р < 0,05), вираженості дизуричних явищ (р < 0,05) та інтенсивності больових відчуттів (р < 0,05), лейкоцитурії (р < 0,05). На шосту добу від початку лікування показники лейкоцитурії відповідали референтним значенням локальної лабораторії (р < 0,01). Отримані результати довели високу клінічну ефективність та безпечність застосування піперациліну/тазобактаму в дозі 12/1,5 г на добу у пацієнтів з неускладненим перебігом гострого або загостренням хронічного пієлонефриту.
Работа посвящена оценке эффективности и безопасности комбинации пиперациллина/тазобактама на клинико-лабораторные проявления и течение неосложненного острого пиелонефрита и обострения хронического пиелонефрита с сохраненной функцией почек у взрослых. В исследование было включено 36 пациентов с инфекцией мочевых путей. Всем пациентам проводились исследование микробиологического спектра мочи с его количественной оценкой и стандартные лабораторные исследования. Были обнаружены этиологически значимые возбудители пиелонефрита (E.сoli — у 56 % больных, E.faecalis — у 14 %, Klebsiella pneumoniае — у 11 %) с высокой чувствительностью к пиперациллину/тазобактаму и резистентностью к ко-тримоксазолу и цефтриаксону. На третьи сутки лечения отмечено достоверное снижение гипертермии (р < 0,05), выраженности дизурических явлений (р < 0,05) и интенсивности болевых ощущений (р < 0,05), лейкоцитурии (р < 0,05). На шестые сутки от начала лечения показатели лейкоцитурии отвечали референтным значениям локальной лаборатории (р < 0,01). Полученные результаты показали высокую клиническую эффективность и безопасность применения пиперациллина/тазобактама в дозе 12/1,5 г в сутки у пациентов с неосложненным течением острого или обострением хронического пиелонефрита.
Background. Urinary tract infections are on the second place after respiratory tract infections in adults. For the last five years, the incidence of the urinary diseases increased almost two times. According to the National Kidney Registry, microbial-inflammatory lesions of the urinary system make up 75.6 % in the structure of kidney diseases. An important problem is the growth of antibiotic resistance of Gram-negative flora, which is one of the most common activators of infectious lesions of the urinary tract. The aim of the study was to evaluate the efficacy and safety of piperacillin/tazobactam in terms of clinical and laboratory manifestations and course of uncomplicated acute pyelonephritis (PN) and exacerbation of chronic PN with preserved renal function in adults. Materials and methods. We have analyzed the results of treatment of 36 patients with uncomplicated acute PN and exacerbation of chronic PN with preserved renal function treated for 6 ± 1 days at the nephrology department of Kharkiv clinical emergency and immediate care hospital named after prof. О.I. Meshchaninov. Laboratory indicators of clinical and biochemical tests of blood and urine, including leukocyte esterase, were performed using automatic analyzers. The research of microbiological spectrum in urine was conducted by cultivation material on solid nutrient medium with the release of pure culture and identification of microbial index of each type of bacteria. Patients were randomized into 3 groups by the clinical outcome of PN: recovery; improvement; clinical failure. Piperacillin/tazobactam was used intravenously by drop infusion at a dose of 4 g/0.5 g during 30 minutes three times a day. Evaluation of PN indicators (titer pathogens, laboratory tests) has been conducted prior to the intravenous administration of the drug, on the third day of treatment and next day after the last dose. Statistical data processing was conducted using the software package Statistica 6.0 for Windows. Results. Based on the analysis of microbial spectrum of urine, major etiologic pathogens of PN were identified: E.coli was found in 56 % of patients, E.faecalis Gram-positive strain — in 14 %, Klebsiel­la pneumoniae — in 11% of patients with high sensitivity to pipe­racillin/tazobactam and resistance to co-trimoxazole and ceftriaxone. Before treatment, 99 % of patients had hyperthermia with an increase to febrile values (38.50 ± 0.50 °C), significant dysuria and pain in the lateral flanks during percussion of costovertebral angles with varying severity degree of the sign. All patients had clinically significant leukocytosis and leukocyturia, leukocyte esterase was determined in urine. On the third day of piperacillin/tazobactam treatment, there was a reduction of oral temperature to subfebrile level (37.20 ± 0.50 °C, p < 0.05), decreased severity of dysuria effects (p < 0.05), reduced pain intensity in lateral flanks and during percussion of costovertebral angles (p < 0.05). Also on the third day from the start of piperacillin/tazobactam intravenous injections, we had revealed a reliable decrease in the leukocyturia (p < 0.05) through the analysis of urine sediment, which was identified in 100 % of patients with PN before treatment, and on the sixth day of treatment, the parameters of leukocyturia conformed to the local laboratory norms (p < 0.01). Conclusions. It has been established a high clinical efficacy of piperacillin/tazobactam at a dose of 12/1.5 grams per day in patients with uncomplicated acute pyelonephritis or exacerbation of chronic pyelonephritis. The recommended duration of treatment is 6–7 days. Active monitoring has shown a high safety profile of treatment by piperacillin/tazobactam in targeted therapeutic doses.
Keywords
інфекційні ураження сечових шляхів; пієлонефрит; антибіотикорезистентність
инфекционные поражения мочевых путей; пиелонефрит; антибиотикорезистентность
urinary tract infections; pyelonephritis; antibiotic resistance
For the full article you need to subscribe to the magazine.
Bibliography
1. Бюллетень ВОЗ «Проблемы антибиотикорезистентности». — 2011. — № 1. — С. 772.
2. Визначення чутливості мікроорганізмів до антибактеріальних препаратів. Методичні вказівки. Затверджено Наказом МОЗ України № 167 від 05.04.2007.
3. Європейська асоціація урологів 2015. Настанови щодо урологічних інфекцій / Grabe M., Bartoletti R., Bjerklund-Johansen T.E., Cai T., Çek M., Köves B., Naber K.G., Pickard R.S., Tenke P., Wagenlehner F., Wullt B. // Новости медицины и фармации. — 2015. — № 14(552). — с. 3-4, 6.
4. Локшин К.Л. Лечение острых неосложненных инфекций нижних и верхних мочевых путей (цистита и пиелонефрита) / К.Л. Локшин // Эффективная фармакотерапия. Урология и нефрология. — 2014. — № 2(15). — С. 32-37.
5. Основи нефрології / За ред. проф. М.О. Колесника. — К.: Бібліотека «Здоров'я України», 2013. — С. 37-40, –86-89.
6. Скала Л.З. Практические аспекты современной клинической микробиологии / Л.З. Скала, С.В. Сидоренко. — М.: Лабинформ, 1997. — С. 83-94.
7. Супотницкий М.В. Механизмы развития резистентности к антибиотикам у бактерий / М.В. Супотницкий // Биопрепараты. — 2011. — № 2. — С. 4-44.
8. Яковлев С.В. Антибактериальная терапия обострения хронического пиелонефрита в стационаре / С.В. Яковлев // Сonsilium Medicum. — 2013. — Т. 5, № 7. — С. 13-16.
9. Annual Report of the Europian Antimicrobial Resistance Surveillance Network (EARS-Net). — Stockholm: ECDC, 2012. — P. 199.
10. Silverman J.A. From Physiology to Pharmasy: Developments in the Pathogenesis and Treatment of Reccurent Urinary Tract Infections / J.A. Silverman, T.H. Hooton, H.L. Schreiber // Current Urology Reports. — 2013. — V. 14. — P. 448-456.
11. Surbhi L. General principles of antimicrobial therapy / L. Surbhi, C.L. Terrell, R.S. Edson // Mayo Clin. Proc. — 2011. — № 86(2). — P. 156-167.
Similar articles

Authors: Kurochkyn M.Yu.(1), Davydova H.H.(1), Horodkova Yu.V.(1), Кapusta V.M.(2)
(1) - Zaporizhzhia State Medical University, Zaporizhzhia
(2) - Zaporizhzhia Municipal Pediatric General Hospital № 5, Zaporizhzhia, Ukraine
"Emergency medicine" 7 (70) 2015
Date: 2016.01.20
Categories: Medicine of emergency
Sections: Clinical researches