"News of medicine and pharmacy" 1 (600) 2017
Огляд новин законодавства. Нормативно-правові акти, що набрали чинності в січні 2017 року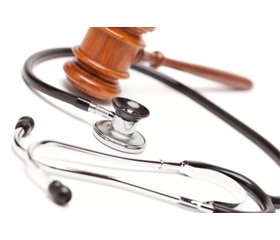 Статья опубликована на с. 32 (Укр.)
Законодавство, що регулює медичну сферу
1. Розпорядження Кабінету Міністрів України від 20.01.2016 № 94-р «Про визнання такими, що втратили чинність, та такими, що не застосовуються на території України, актів санітарного законодавства».
http://www.kmu.gov.ua/control/uk/cardnpd?docid=248850007
2. Постанова Кабінету Міністрів України, від 28.12.2016 № 1008 «Про внесення змін до формули розподілу обсягу медичної субвенції з державного бюджету місцевим бюджетам».
http://zakon5.rada.gov.ua/laws/show/1008-2016-%D0%BF
06.01.2017 р.
1. Наказ Міністерства охорони здоров'я України від 18.11.2016 № 1247 «Про затвердження ...
For the full article you need to subscribe to the magazine.