"Emergency medicine" 1 (80) 2017
Features of the occurrence and course of electrolyte disorders in the acute phase of stroke in patients with diabetes mellitus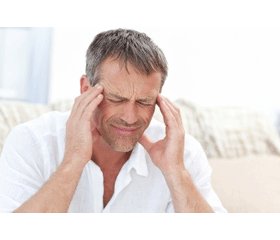 Summary
Актуальність. Електролітні порушення, що виникають у хворих на гострий інсульт (ГІ), є однією з причин ускладнень перебігу ГІ. Супутній цукровий діабет (ЦД) впливає на тяжкість перебігу інсульту та збільшує показники летальності. Мета дослідження: дослідити частоту, особливості розвитку та лікування електролітних порушень у хворих на ГІ на фоні супутнього ЦД. Матеріали та методи. Проведений ретроспективний аналіз лікування 416 пацієнтів із ГІ, яких розподілили на три групи: 1) хворі зі встановленим до початку інсульту ЦД; 2) хворі з уперше виявленим ЦД; 3) хворі без ЦД. Другим етапом було проведено пілотне дослідження з аналізом частоти порушень обміну магнію і фосфатів у хворих на ГІ (20 хворих на ГІ на фоні ЦД та 10 хворих на ГІ без ЦД). Результати. Серед 416 хворих на ГІ в анамнезі був наявний ЦД у 110 пацієнтів (26,4  %), ще у 48 хворих (11,5  %) діагноз ЦД був встановлений уперше. Таким чином, частота виявлення ЦД у хворих на ГІ становила майже 38,0 %, що набагато вище, ніж у відповідній віковій популяції. Загалом різні види електролітних порушень спостерігалися у 258 із 349 (73,9 %) пацієнтів з ГІ, при цьому у хворих із розладами вуглеводного обміну ці порушення виникали вірогідно частіше, ніж у хворих без таких. Гіпомагніємія (< 0,8 ммоль/л) спостерігалася у 2 з 10 хворих (20 %) на ГІ без вуглеводних порушень та у 6 з 20 хворих (30 %) на ГІ із супутнім ЦД. Гіпофосфатемія (< 0,8 ммоль/л) не була виявлена у хворих на ГІ без ЦД та лише у 2 хворих на ГІ із супутнім ЦД. Висновки. У разі розвитку ГІ на фоні ЦД електролітні порушення виникають вірогідно частіше, ніж у хворих без такої коморбідної патології. Потрібні подальші дослідження для з'ясування ролі окремих електролітних розладів (зокрема, магнію і фосфатів) у перебігу і наслідках ГІ.
Актуальность. Электролитные нарушения, возникающие у больных острым инсультом (ОИ), являются одной из причин осложнений течения ОИ. Сопутствующий сахарный диабет (СД) влияет на тяжесть течения инсульта и увеличивает показатели летальности. Цель: исследовать частоту, особенности развития и течения электролитных нарушений у больных ОИ на фоне сопутствующего СД. Материалы и методы. Проведен ретроспективный анализ лечения 416 пациентов с ОИ, которых распределили на три группы: 1) больные с установленным до начала инсульта СД; 2) больные с впервые выявленным СД; 3) больные без СД. Вторым этапом было проведение пилотного исследования с анализом частоты нарушений обмена магния и фосфатов у больных ОИ (20 больных с ОИ на фоне СД и 10 больных с ОИ без СД). Результаты. Среди 416 больных ОИ у 110 пациентов (26,4 %) в анамнезе был СД, еще у 48 больных (11,5 %) диагноз СД был установлен впервые. Таким образом, частота выявления СД у больных с ОИ составила почти 38,0 %, что намного выше, чем в соответствующей возрастной популяции. В общем разные виды электролитных нарушений наблюдались у 258 из 349 (73,9 %) пациентов с ОИ, при этом у больных с расстройствами углеводного обмена эти нарушения возникали достоверно чаще, чем у больных без таковых. Гипомагниемия (< 0,8 ммоль/л) наблюдалась у 2 из 10 больных (20 %) с ОИ без углеводных нарушений и у 6 из 20 больных (30 %) ОИ с сопутствующим СД. Гипофосфатемия (< 0,8 ммоль/л) не была обнаружена у больных ОИ без СД и только у 2 больных ОИ с сопутствующим СД. Выводы. При развитии ОИ на фоне СД электролитные нарушения возникают вероятно чаще, чем у больных без такой коморбидной патологии. Требуются дальнейшие исследования для выяснения роли отдельных электролитных расстройств (в частности, магния и фосфатов) в течении и последствиях ОИ.
Background. Electrolyte disturbances that occur in patients with acute stroke (AS) are one of the causes of complications of AS. Concomitant diabetes mellitus (DM) affects the severity of stroke and increases mortality rates. Objective: to investigate the incidence, characteristics and treatment of electrolyte disorders in patients with AS against the background of concomitant DM. Materials and methods. A retrospective analysis of treating 416 patients with AS was conducted. All patients were divided into three groups: 1) patients with DM established before the stroke, 2) patients with newly diagnosed, and 3) patients without DM. The second phase was a pilot study with an analysis of the incidence of magnesium and phosphate metabolic disorders in the patients with AS (20 patients with AS on the background of DM and 10 stroke patients without diabetes). Results. The diabetic history was present in 110 of 416 patients (26.4 %), in another 48 patients (11.5 %) DM was newly diagnosed. Thus, the incidence of diabetes in patients with AS in our study was approximately 38.0 %, much higher than in the corresponding age population. In general, the different types of electrolyte disorders were observed in 258 of 349 (73.9 %) patients with AS, while in patients with underlying disorders of carbohydrate metabolism, these violations occurred significantly more often than in patients without them. In particular, carbohydrate metabolism occurred in 82 (81.2 %) and 36 (83.7 %) patients from groups 1 and 2 versus 134 (65.4 %) in the control group (p < 0.05). Hypomagnesemia (less than 0.8 mmol/L) was observed in 2 of 10 patients (20 %) in AS without carbohydrate disturbances and in 6 of 20 patients (30 %) in AS with concomitant diabetes. Hypophosphatemia (phosphate levels less than 0.8 mmol/L) was not found in AS patients without DM and in 2 patients with AS and concomitant or newly diagnosed diabetes. Following the correction using oral medications containing phosphates and magnesium, blood electrolyte levels was stabilized and that coincided with the improvement of the patients' condition and the degree of disability. Conclusions. Electrolyte disorders are fairly common problem in patients with concomitant diabetes and AS. In patients with impaired carbohydrate metabolism, we have observed significantly higher incidence (more than 81.2 % of patients) of electrolyte disorders than in patients without it. In case of AS on the background of diabetes, electrolyte disturbances occur significantly more often than in patients without such comorbidities. Further research is needed to elucidate the role of electrolyte disorders (eg, magnesium and phosphate) in the course and consequences of AS.
Keywords
інсульт; електроліти; натрій; калій; хлор; магній; фосфати
инсульт; электролиты; натрий; калий; хлор; магний; фосфаты
stroke; electrolytes; sodium; potassium; chloride; magnesium; phosphate
For the full article you need to subscribe to the magazine.
Bibliography
1. Хобзей Н.К., Мищенко Т.С., Голик В.А., Ипатов А.В. Эпидемиология инсульта, клинические и экспертные аспекты в Украине // Судинні захворювання головного мозку. — 2010. — № 4. — С. 2-6.
2. Hasan M.K., Hasan A.B., Rubaiyat K.A. Electrolyte Disturbances in Acute Phase of Stroke Patients // Dinajpur Med Col J 2013 Jan; 6 (1): 12-16.
3. Coenraad M.J., Meinders A.E., Tall J.C. et al. Review Hyponatraemia in intracranial disorders // The Netherlands Journal of Medicine 2001: 58; 123-127.
4. Галушко О.А. Порушення обміну калію, магнію, фосфору у хворих на діабетичний кетоацидоз // Медицина неотложных состояний. — 2013. — № 6(53). — С. 152-154.
5. Галушко О.А. Гіпофосфатемія у пацієнтів відділень інтенсивної терапії: огляд літератури і власний досвід / Зб. наук. праць співробітників НМАПО імені П.Л. Шупика. — 2014. — Вип. 23, кн. 2. — С. 602-613.
6. Triches C., Schaan B.D., Gross J.L., Azevedo M.J. Macrovascular diabetic complications: clinical characteristics, diagnosis and management] // Arq Bras Endocrinol Metabol. 2009 Aug; 53(6): 698-708. Review. Portuguese. Pub Med PMID: 19893911.
7. Smith G., Bracha Y., Svendsen K.H., Neaton J.D., Haffner S.M., Kuller L.H.; Multiple Risk Factor Intervention Trial Research Group. Incidence of type 2 diabetes in the randomized multiple risk factor intervention trial // Ann Intern Med. 2005 Mar 1; 142(5): 313-22. Pub Med PMID: 15738450.
8. Chiasson JL, Aris-Jilwan N, Bélanger R, Bertrand S, –Beauregard H., Ekoé J.M., Fournier H., Havrankova J. Diagnosis and treatment of diabetic ketoacidosis and the hyperglycaemic hyperosmolar state // CMAJ. 2003 Apr 1; 168(7): 859-66.
9. Шлапак І.П., Галушко О.А. Цукровий діабет: погляд з позиції лікаря-анестезіолога; Навчальний посібник. — К.: Книга-плюс, 2010. — 160 с.
Similar articles

Authors: Галушко О.А., Болюк М.В.
Національна медична академія післядипломної освіти імені П.Л. Шупика, м. Київ, Україна
"Emergency medicine" №2(89), 2018
Date: 2018.04.13
Categories: Medicine of emergency
Sections: Clinical researches



Authors: Галушко О.А.
Національна медична академія післядипломної освіти імені П.Л. Шупика, м. Київ, Україна
"Emergency medicine" 7 (86) 2017
Date: 2017.12.21
Categories: Medicine of emergency
Sections: Clinical researches


Authors: Галушко О.А.(1), Бабак С.І.(2)
(1) — Національна медична академія післядипломної освіти імені П.Л. Шупика, м. Київ, Україна
(2) — КЗ КОР «Київська обласна клінічна лікарня», м. Київ, Україна
"Emergency medicine" №3(90), 2018
Date: 2018.05.03
Categories: Medicine of emergency
Sections: Clinical researches