"Emergency medicine" 1 (80) 2017
Perioperative use of β-blockers in patients at high risk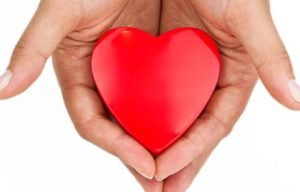 Summary
Незважаючи на краще розуміння того, які бувають передвісники розвитку хронічної серцевої недостатності та які сигнальні системи лежать в основі її патофізіології, а також покращення результатів терапії, значна кількість пацієнтів, особливо похилого віку, не отримують ефективного лікування. Пацієнти похилого віку з такою патологією зазвичай вимагають додаткового об'єму діагностики й значного розширення спектра анестезіологічних заходів у відділеннях інтенсивної терапії. Анестезіологи мають потребу в удосконаленні періопераційного знеболювання при проведенні оперативних втручань. Препарати групи β-адреноблокаторів для лікування пері­операційної гіпертензії, ішемії й аритмій призначаються в передопераційному періоді в групі пацієнтів, які раніше не отримували такого лікування. Періопераційне призначення β-адреноблокаторів у пацієнтів високого ризику використовується недостатньо. Проте питання про те, чи мають β-адреноблокатори знову застосовуватись у передопераційному періоді виключно для запобігання негативним наслідкам хронічної серцевої недостатності, залишається вельми дискутабельним.
Несмотря на лучшее понимание того, какие бывают предвестники развития хронической сердечной недостаточности и какие сигнальные системы лежат в основе ее патофизиологии, а также улучшение результатов лечения, значительное количество пациентов, особенно пожилого возраста, не получают эффективного лечения. Пациенты пожилого возраста с такой патологией обычно требуют дополнительного объема диагностики и значительного расширения спектра анестезиологических мероприятий в отделениях интенсивной терапии. Анестезиологи нуждаются в совершенствовании периоперационного обезболивания при проведении оперативных вмешательств. Препараты группы бета-адреноблокаторов для лечения периоперационной гипертензии, ишемии и аритмий назначаются в предоперационном периоде у группы пациентов, ранее не получавших такого лечения. Периоперационное применение β-адреноблокаторов у пациентов высокого риска используется недостаточно. Однако вопрос о том, должны ли β-адреноблокаторы снова применяться в предоперационном периоде исключительно для предотвращения негативных последствий хронической сердечной недостаточности, остается весьма дискутабельным.
Despite a better understanding of what the predictors and signaling systems underlying the pathophysiology of chronic heart failure and despite the improving results of treatment, a significant number of patients, especially the elderly, do not receive effective treatment. Patients with this pathology usually require additional volume diagnosis and significant extension of the range of anesthetic action in the intensive care unit. It remains debatable whether to continue or discontinue therapy with preoperative angiotensin converting enzyme (ACE) inhibitors. Patients treated with ACE inhibitors were prone to hypotension during induction and maintenance of general anesthesia, most likely as a result of intravascular volume deficit and the inability of angiotensin II to be a natural counterbalance the effects of the sympathetic nervous system (including increased venous return, reduced cardiac output, and reduced arterial blood pressure). Some studies report 22 % of cases of severe hypotension in patients not receiving ACE on the day of operation. Complications in the form of instability of blood pressure and heart rate after induction was also stated in patients receiving ACE inhibitors on a regular basis, regardless of the presence of left ventricular systolic dysfunction. The literature presents reports of hypotension in patients receiving ACE inhibitors, and pain relief was as spinal, epidural or combined anesthesia. It remains unclear whether the use of ACE inhibitors is associated with a particular technique of anesthesia, or indicates probable adverse drug interactions. Prolonged treatment with ACE inhibitors prevents the decrease in blood pressure associated with spinal anesthesia, possibly because the concentration of vasopressin and norepinephrine are sufficient to compensate the negative effects of blood loss. Nonetheless, the temporary withdrawal of ACE inhibitors can prevent or reduce intraoperative hypotension and hypovolemia. Restoration of blood pressure control through the renin-aldosterone system can be realized due to violations of regional circulation. 88 patients were randomized to show that administration of enalapril after induction of anesthesia before the start of cardiopulmonary bypass does not lead to a reduction of cardiac enzyme release, compared with the use of clonidine, enoximone or placebo. In the group of patients with captopril preparation for 2 days, who underwent coronary artery bypass surgery, renal plasma flow and glomerular filtration rate were preserved better during cardiopulmonary bypass compared with the placebo group. In addition, in patients operated for aortic and abdominal pathology, with previous administration of enalapril before induction, there was defined a less significant decrease in cardiac output and glomerular filtration rate during the clamping of the aorta and significantly higher creatinine clearance on the first day after surgery compared with placebo group. Anesthesiologists have to improve perioperative anesthesia during surgeries. Preparations of beta-blockers are prescribed for the treatment of perioperative hypertension, ischemia and arrhythmias determined preoperatively in patients, who had not received such treatment. Perioperative use of β-blockers in patients at high risk is not enough. However, the question whether beta-blockers should be re-applied in the preoperative period only to prevent the negative effects of chronic heart failure remains very disputable.
Keywords
анестезія; хронічна серцева недостатність; терапія
анестезия; хроническая сердечная недостаточность; терапия
anesthesia; chronic heart failure; therapy
For the full article you need to subscribe to the magazine.
Bibliography
1. Ho K.K. The epidemiology of heart failure: the Framingham Study / Ho K.K., Pinsky J.L., Kannel W.B., Levy D. // American College Cardiology. — 2003. — Vol. 22. — P. 6-13.
2. Eriksson H. Heart failure: a growing public health problem / Eriksson H. // Interne Medicine. — 2005. — Vol. 237. — P. 135-141.
3. O'Connell J.B. Economic impact of heart failure in the United States: time for a different approach / O'Connell J.B., Bristow MR. // Heart Lung Transplantation. — 2004. — Vol. 13. — P. 107-112.
4. Massie B.M. Evolving trends in the epidemiologic factors of heart failure: rationale for preventive strategies and comprehensive disease management / Massie B.M., Shah N.B. // American Heart. — 2007. — Vol. 133. — P. 703-712.
5. Hunt S.A. ACC/AHA 2005 guideline update for the diag–nosis and management of chronic heart failure in the adult: a report of the American College of Cardiology/American Heart Association Task Force on Practice Guidelines / Hunt S.A. // American College Cardiology. — 2005. — Vol. 46. — P. 1-82.
6. Boldt J. Can clonidine, enoximone, and enalaprilat help to protect the myocardium against ischaemia in cardiac surgery? / Boldt J., Rothe G., Schindler E. // Heart. — 2015. — Vol. 76. — P. 207-213.
7. Swedberg K. Task Force for the Diagnosis and Treatment of Chronic Heart Failure of the European Society of Cardiology / Swedberg K., Cleland J., Dargie H. // Europe Heart. — 2015. — Vol. 26. — P. 1115-1140.
8. Nieminen M.S. ESC Committee for Practice Guideline [CPG]. Executive summary of the guidelines on the diagnosis and treatment of acute heart failure: the Task Force on Acute Heart Failure of the Eur Society of Cardiology / Nieminen M.S., Bohm M., Cowie M.R. // Europe Heart. — 2015. — Vol. 26. — P. 384-416.
9. al-Kaade S. Health-related quality of life measurement in heart failure: challenges for the new millennium / al-Kaade S., Hauptman P.J. // Cardiology Failure. — 2015. — Vol. 7. — P. 194-201.
10. Mehta J. Hemodynamic effects of hydralazine and of hydralazine plus glyceryl triturate paste in heart failure / Mehta J., Pepine C.J., Conti C.R. // British Heart. — 2008. — Vol. 40. — P. 845-850.
11. LeJemtel T.H. Sustained beneficial effects of oral amrinone on cardiac and renal function in patients with severe congestive heart failure / LeJemtel T.H., Keung E., Ribner H.S. // American Cardiology. — 2015. — Vol. 45. — P. 123-129.
12. Garg R. Overview of randomized trials of angiotensin-converting enzyme inhibitors on morality and morbidity in patients with heart failure / Garg R., Yusuf S. // American Medical Association. — 2015. — Vol. 273. — P. 1450-1456.
13. Flather M.D. Long-term ACE inhibitor therapy in patients with heart failure or left ventricular dysfunction: a systematic overview of data from individual patients. ACE inhibitor Myocardial Infarction Collaborative Group / Flather M.D., Yusuf S., Kober L. // Lancet. — 2014. — Vol. 355. — P. 1575-1581.
14. Cohn J.N. A randomized trial of the angiotensin-receptor blocker valsartan in chronic heart failure / Cohn J.N., Tognoni G. // New England Medicine. — 2013. — Vol. 345. — P. 1667-1675.
15. Pfeffer M.A. Effects of candesartan on mortality and morbidity in patients with chronic heart failure: the CHARM-Overall programme / Pfeffer M.A., Swedberg K., Granger C.B. // Lancet. — 2013. — Vol. 362. — P. 759-766.
16. Packer M. Effect of carvedilol on survival in severe chro–nic heart failure / Packer M., Coats A.J., Fowler M.B. // New England Medicine. — 2015. — Vol. 344. — P. 1651-1658.
17. Pitt B. The effect of spironolactone on morbidity and mortality in patients with severe heart failure. Randomized Aldactone Evaluation Study Investigators / Pitt B., Zannad F., Remme W.J. // New England Medicine. — 2014. — Vol. 341. — P. 709-717.
18. Pitt B. Eplerenone, a selective aldosterone blocker, in patients with left ventricular dysfunction after myocardial infarction / Pitt B., Remme W., Zannad F. // New England Medicine. — 2013. — Vol. 348. — P. 1309-1321.
19. Pigott D. Effect of omitting regular ACE inhibitor medication before cardiac surgery on haemodynamic variables and vasoactive drug requirements / Pigott D.W., Nagle C., Allman K. // British Anesthesiology. — 2014. — Vol. 83. — P. 715-720.
20. Ryckwaert F. Hemodynamic effects of anesthesia in patients with ischemic heart failure chronically treated with angiotensin-converting enzyme inhibitors / Ryckwaert F., Colson P. // Anesthesiology Analgesia. — 2007. — Vol. 84. — P. 945-949.
Similar articles


Authors:
В.З. Нетяженко, д.м.н., професор, член-кореспондент АМН України, завідувач кафедри пропедевтики внутрішніх хвороб №1; О.М. Плєнова, к.м.н., доцент кафедри пропедевтики внутрішніх хвороб №1, Національний медичний університет імені О.О. Богомольця, м. Київ


"Internal medicine" 1(7) 2008
Date: 2008.08.22
Categories: Cardiology
Sections: Specialist manual


Authors:
Приходько В.Ю. — д.м.н., професор кафедри терапії і геріатрії Національної медичної академії післядипломної освіти імені П.Л. Шупика, м. Київ


"News of medicine and pharmacy" 2 (526) 2015
Date: 2015.05.20
Categories: Cardiology
Sections: Specialist manual