"Emergency medicine" 3 (82) 2017
Intensive care of severe and fulminant meningococcal disease in children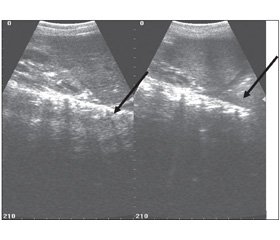 Summary
У статті наведено сучасні дані щодо інтенсивної терапії тяжких та блискавичних форм менінгококової інфекції в дітей. Детально охарактеризовані актуальні принципи антибактеріальної терапії, інфузійної реанімації, тактики застосування інотропних, симпатоміметичних засобів, вазодилататорів. Наведені цільові показники гомеостазу, що мають бути відновлені засобами інтенсивної терапії. Наведено клінічний приклад реалізації сучасних принципів інтенсивної терапії септичного шоку при менінгококовій інфекції. Також охарактеризовані інші напрямки інтенсивної терапії, а саме: застосування глюкокортикоїдів, принципи корекції водно-електролітного гомео­стазу та кислотно-основного стану, респіраторна підтримка, екстракорпоральні методи терапії, профілактика та лікування некротичного ураження шкіри та м'яких тканин.
В статье представлены современные данные по интенсивной терапии тяжелых и молниеносных форм менингококковой инфекции у детей. Детально охарактеризованы актуальные принципы антибактериальной терапии, инфузионной реанимации, тактики использования инотропных препаратов, симпатомиметиков, вазодилататоров. Представлены целевые показатели гомеостаза, которые необходимо обеспечить средствами интенсивной терапии. Представлен клинический пример реализации современных принципов интенсивной терапии септического шока при менингококковой инфекции. Также охарактеризованы другие направления интенсивной терапии, а именно: применение глюкокортикоидов, принципы коррекции водно-электролитного гомеостаза и кислотно-основного состояния, респираторная поддержка, экстракорпоральные методы терапии, профилактика и лечение некротического поражения кожи и мягких тканей.
Meningococcal disease describes infections caused by the bacterium Neisseria meningitidis (also termed meningococcus). Invasive meningococcal disease remains a rare infectious disease not only with high mortality, but also with important morbidity, and remains a leading cause of sepsis. The Ukrainian epidemiology of meningococcal disease and medical errors of prehospital and emergency treatment were analysed. The most common and effective meningococcal sepsis prognostic scales are evaluated. When meningococcal disease is suspected, treatment must be started immediately and should not be delayed while waiting for investigations. The advanced principles of intensive care for aggressive forms of meningococcal diseases in pediatric patients are observed in this article. Relevant principles of antibacterial therapy, use of fluid resuscitation, inotropes, sympathomimetics and vasodilatators were described in detail. The antibiotics of choice are usually third generation broad spectrum cephalosporins, e.g., cefotaxime or ceftriaxone. Benzylpenicillin and chloramphenicol are also effective. The standard targets of resuscitation were presented. A case report of advanced treatment for meningococcal septic shock in a child was showed. The following methods of intensive care, such as glucocorticoids, fluid and electrolyte disturbance correction, acid-base disorders correction, respiratory support, efferent therapy, skin wound prophylactic and treatment, were characterized in the article.
Keywords
фульмінантна менінгококцемія; інтенсивна терапія; діти
фульминантная менингококцемия; интенсивная терапия; дети
fulminant meningococcal disease; intensive care; children
For the full article you need to subscribe to the magazine.
Bibliography
1. Hamborsky J. Centers for Disease Control and Prevention Epidemiology and Prevention of Vaccine Preventable Diseases / J. Hamborsky, Kroger A., C. Wolf [et al]. — 13th Edition. — 2015. — 375 p.
2. Outcomes of invasive meningococcal disease in adults and children in Canada between 2002 and 2011: a prospective cohort study / M. Sadarangani, D. Scheifele, S. Halperin [et al.] // Clin. Infect. Dis. — 2015. — Vol. 60(8). — P. 27-35. doi: 10.1093/cid/civ028.
3. Анализ историй болезни детей, умерших от менингококковой инфекции в Украине в 2008 г. / C. Крамарев, Р. Моисеенко, В. Педан [и др.] // Клінічна імунологія. Алергологія. Інфектологія. — 2009. — № 9(28). — C. 13-15.
4. Meningococcal Meningitis and Septicaemia. Guidance Notes. Diagnosis and Treatment in General Practice / Meningitis Research Foundation. — Updated in line with NICE Bacterial Meningitis and Meningococcal Septicaemia CG102, SIGN Meningococcal Disease Guideline 102, and NICE Feverish Illness in Children CG1602014. — BMA, 2014.
5. Rogers M. Textbook of Pediatric Intensive Care. — 5th ed. — Lippincott Williams and Wilkins, 2008. — 1710 р.
6. Avoidable Deficiencies in the Delivery of Health Care to Children With Meningococcal Disease / S. Nadel, J. Britto, R. Booy [et al.] // J. Accid. Emerg. Med. — 1998. — Vol. 15(5). — P. 298-303.
7. Reduction in case fatality rate from meningococcal disease associated with improved healthcare delivery / R. Booy, P. Habibi, S. Nadel [et al.] // Arch Dis Child. — 2001. — Vol. 85. — P. 386-390.
8. Maoldomhnaigh C. Invasive meningococcal disease in children in Ireland, 2001–2011 / C. Maoldomhnaigh, R. Drew, P. Gavin // Arch. Dis. Child. — 2016. — Vol. 101. — P. 1125-1129.
9. Andrew J. Meningococcal Disease: Methods and Protocols / J. Andrew, M. Pollard, J. Maiden. — Totowa: Humana Press, 2001. — 720 p.
10. Prognostic markers of meningococcal disease in children: recent advances and future challenges / M. Montero-Mart, D. Inwald, E. Carrol [et al.] // Expert Review of Anti-Infect. Ther. — 2014. — Vol. 12(11). — P. 1357-1369.
11. Нарушения гемодинамики при тяжелых формах менингококковой инфекции у детей // М.А. Георгиянц, И.Ю. Одинец, Д. Кухарь [и соавт.] // Врачебная практика. — 2000. — № 1. — С. 16-19.
12. Life-threatening heart failure in meningococcal septic shock in children: non-invasive measurement of cardiac para–meters is of important prognostic value / H. of ten Have, W. Wiegman, A. van den Hoek [et al.] // Eur. J. Pediatr. — 2000. — Vol. 159. — P. 277-282.
13. Myocardial depressant effects of interleukin 6 in meningococcal sepsis are regulated by p38 mitogen-activated protein kinase / P. Nazima, J. Eleftherohorinou, H. Wright [et al.] // Crit. Care Med. — 2011. — Vol. 39(7). — P. 1692-711.
14. Наказ МОЗ України № 737 від 12.10.2009. Протокол лікування менінгококцемії у дітей.
15. Management of invasive meningococcal disease in children and young peaple: A national clinical guideline / SIGN. — 2008. — 44 pp.
16. Георгіянц М. / Тяжкі форми менінгококової інфекції у дітей / М. Георгіянц [та ін.] — Харків: Золоті сторінки, 2006. — 176 с.
17. Матвеев В. Эпидемиология, клиника, диагностика, лечение и профилактика менингококковой инфекции у детей. Возможности УЗ-исследований при выявлении контингента, особо угрожаемого по развитию молниеносной менингококцемии: Учебно-метод. пособие / Матвеев В.А., Хулуп Г.Я. — Минск: БелМАПО, 2007. — 48 с.
18. Clinical practice parameters for hemodynamic support of pediatric and neonatal patients in septic shock. 2007 update from the American College of Critical Care Medicine / J. Brierley // Crit. Care. Med. — 2009. — Vol. 37. — P. 666-688.
19. Nadel S. Treatment of Meningococcal Disease. Review article / S. Nadel // J. of Adolescent Health. — 2016. — Vol. 59. — P. 21-28.
20. Normalization of plasma arginine vasopressin concentrations when children with meningitis are given maintenance plus replacement fluid therapy / K. Powell, L. Sugerman, A. Eskenazi [et al.] // J. Pediatr. — 1990. — Vol. 117. — Р. 515-522.
21. Георгіянц М.А., Корсунов В.А. Септичний шок у дітей. Принципи діагностики та інтенсивної терапії: Навчальний посібник. — Харків: Золоті сторінки, 2009. — 248 с.
22. Fluid resuscitation in septic shock: a positive fluid balance and elevated central venous pressure are associated with increased mortality / J. Boyd, J. Forbes, T. Nakada [et al.] // Crit. Care Med. — 2011. — Vol. 39(2). — P. 259-265.
23. Maric P. Noninvasive Cardiac Output Monitors: A State-of the-Art Review / P. Maric // Journal of Cardiothoracic and Vascular Anesthesia. — 2013 Feb. — 27(1). — 121-34.
24. Георгіянц М.А. Актуальні та дискусійні питання інфузійної терапії септичного шоку в дітей / М.А. Георгіянц, В. Корсунов // Медицина неотложных состояний. — 2014. — № 1(56). — С. 77-81.
25. Surviving Sepsis Campaign: International Guidelines for Management of Severe Sepsis and Septic Shock: 2012 / R.P. Dellinger [et al.] // Crit. Care Med. — 2013. — Vol. 41. — P. 580-637.
26. Khilnani P. Recent advances in sepsis and septic shock / P. Khilnani, S. Deopujari, J. Carcillo // Indian J. of Ped. — 2008. — Vol. 8. — P. 821-830.
27. Double-Blind Randomized Clinical Trial Comparing Dopamine and Epinephrine in Pediatric Fluid-Refractory Hypotensive Septic Shock / K. Ramaswamy, S. Sunit, J. Muralidharan [et al.] // Pediatric Critical Care Medicine. — 2016. — Vol. 17. — P. 502-512.
28. The role of healthcare delivery in the outcome of meningococcal disease in children: case-control study of fatal and non-fatal cases / N. Ninis, C. Phillips, L. Bailey [et al.] // BMJ. — 2005. — Vol. 330. — P. 331-323.
29. Mok Q. The outcome of children admitted to intensive care with meningococcal septicaemia / Q. Mok, W. Butt // Intens. Care Med. — 1996. — № 3. — Р. 259-263.
30. Minimizing limb amputations in meningococcal sepsis by early microsurgical arteriolysis / W. Boeckx, L. Nanhekhan, G. Vos [et al.] // J. of Ped. Surgery. — 2009. — Vol. 44. — P. 1625-1630.
31. Conservative surgical management of necrotic tissues following meningococcal sepsis: Case report of a child treated with hyperbaric oxygen / I. Takas, S. Kvolik, D. Divkovic [et al.] // UHM. — 2010. — Vol. 37. — P. 95-99.
32. Фисталь Э.Я. Клинический случай менингококцемии у ребенка, осложнившийся обширным некрозом кожи / Э. Фисталь, В. Солошенко, В. Носенко // Здоровье ребенка. — 2014. — № 1(52). — С. 150-152.
33. Long E. A randomised controlled trial of plasma filtration in severe pediatric sepsis / E. Long , F. Shann, D. Buckley // Critical Care and Resuscitation. — 2013. — Vol. 15. — P. 198-204.
Similar articles

Authors: Георгіянц М.А., Корсунов В.А.
Харківська медична академія післядипломної освіти, м. Харків, Україна
"Emergency medicine" №4(91), 2018
Date: 2018.08.09
Categories: Medicine of emergency
Sections: Specialist manual



Authors:
Філик О.В. — Львівський національний медичний університет імені Данила Галицького, м. Львів, Україна


"Emergency medicine" 4 (75) 2016
Date: 2016.08.31
Categories: Medicine of emergency
Sections: Clinical researches