International journal of endocrinology Том 13, №5, 2017
Motivation sphere features of patients with psychoendocrine syndrome on the background of hypogonadism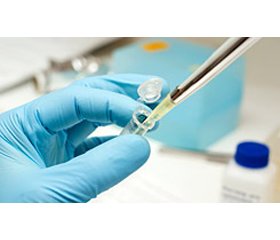 Authors:

Іщук В.В., Кирилюк М.Л.
Український науково-практичний центр ендокринної хірургії, трансплантації ендокринних органів і тканин МОЗ України, м. Київ, Україна



Categories:

Endocrinology



Sections:

Clinical researches
Summary
Актуальність. У структурі ендокринологічних захворювань відзначаються порушення психіки, увесь комплекс яких об'єднано під назвою психоендокринний синдром (ПС). До складу ПС входять психопатологічні феномени емоційної, вольової, інтелектуальної та інстинктивної сфер. Мета. Встановлення особливостей мотиваційно-вольової сфери в осіб із ПС на тлі гіпогонадизму (ГГ). Матеріали та методи. Для встановлення особливостей мотиваційно-вольової сфери в осіб із ПС на тлі первинного нормогонадотропного ГГ було обстежено 100 хворих, у яких використано тест Басса — Даркі та шкали імпульсивності Плутчика. Результати. За результатами дослідження визначено клініко-психопатологічну структуру імпульсивності хворих із ПС на тлі первинного нормогонадотропного ГГ. Серед хворих у стані компенсації гормонального статусу було визначено вірогідне переважання евазивно-вікарного та диспрозектичного корелятів імпульсивних форм поведінки. За нормогонадотропного ГГ відзначалось переважання тимолабільного та дизретенційного корелятів. Висновки. Визначено вірогідне переважання інтенсивності агресивних форм реагування серед хворих на ГГ (за феноменами опосередкованої агресії, дратівливості, негативізму, образи, вербальної агресії та почуття провини).
Актуальность. В структуре всех эндокринологических заболеваний отмечаются нарушения психики, весь комплекс которых объединен под названием «психоэндокринный синдром» (ПС). В состав ПС входят психопатологические феномены эмоциональной, волевой, интеллектуальной и инстинктивной сфер. Цель. Установление особенностей мотивационно-волевой сферы у лиц с ПС на фоне гипогонадизма (ГГ). Материалы и методы. С целью установления особенностей мотивационно-волевой сферы у лиц с ПС на фоне первичного нормогонадотропного ГГ обследованы 100 больных с использованием теста Басса — Дарки и шкалы импульсивности Плутчика. Результаты. По результатам исследования определена клинико-психопатологическая структура импульсивности больных ПС на фоне первичного нормогонадотропного ГГ. Среди больных в состоянии компенсации гормонального статуса обнаружено статистически достоверное преобладание эвазивно-викарного и диспрозектичного коррелятов импульсивных форм поведения. При некомпенсированном ГГ отмечалось преобладание тимолабильного и дизретенционного коррелятов. Выводы. Установлено достоверное преобладание интенсивности агрессивных форм реагирования среди больных с некомпенсированным ГГ (по феноменам опосредованной агрессии, раздражительности, негативизма, обиды, вербальной агрессии и чувства вины).
Background. Psychoneuroendocrinology is the clinical study of hormone fluctuations and their relationship to human behavior. It may be viewed from the perspective of psychiatry, where in certain mood disorders, there are associated neuroendocrine or hormonal changes affecting the brain. It may also be viewed from the perspective of endocrinology, where certain endocrine disorders can be associated with psychiatric illness. This complex blend of psychiatry, neurology and endocrinology is needed to comprehensively understand and treat psychiatric illnesses. The purpose of work was to determine particular motivational-volitional features of patients with psychoendocrine syndrome on the background of hypogonadism in 100 patients in Ukrainian Scientific-Practical Center of Endocrine Surgery, Transplantation of Endocrine Organs and Tissues of Ministry of Health of Ukraine. Materials and methods. Patients were examined using the Buss — Durkee test (Buss — Durkee Hostility Inventory, A.H. Buss, A. Durkee, 1957, BDHI) and Plutchik impulsivity scale (Impulsiveness Scale, R. Plutchik, H. M. van Praag, 1989, IS). Results. The study defined a clinical-psychopathological structure of impulsivity in patients with psychoendocrine syndrome on the background of hypogonadism. In patients with moderate compensation hormonal status evasion-vicarious and disprosective correlates of impulsive behaviors prevail. In the decompensation state thymic labile and disretentive correlates prevail. Conclusions. It was found statistically significant predominance of the intensity of aggressive reaction forms among patients with hypogonadism in decompensated state (mediated by the phenomena of aggression, irritability, negativism, resentment, verbal aggression and guilt).
Keywords
психоендокринний синдром; гіпогонадизм; імпульсивність; агресивність; особистість
психоэндокринный синдром; гипогонадизм; импульсивность; агрессивность; личность
psychoendocrine syndrome; hypogonadism; impulsivity; aggression; personality
For the full article you need to subscribe to the magazine.
Bibliography
1. Клінічні та нейропсихологічні особливості когнітивних розладів серед хворих з ендокринними захворюваннями / Г.М. Кожина, В.І. Коростій, О.Л. Товажнянська та ін. // Український вісник психоневрології. — 2012. — Т. 20(70). — С. 44.
2. Косенко Н.А., Цыганков Б.Д., Косенко В.Г. и др. Психические нарушения при эндокринопатиях // Кубанский научный медицинский вестник. — 2014. — № 6. — С. 107-114.
3. Лучицький Є.В., Лучицький В.Є., Тронько М.Д. Чоловічий гіпогонадизм (Частина 1) // Міжнародний ендокринологічний журнал. — 2017. — Т. 13(4). — С. 81-89. doi:
http://dx.doi.org/10.22141/2224-0721.13.4.2017.106658.
4. Уварова Е.В., Трифонова Е.В. Гипогонадотропный гипогонадизм (обзор литературы) // Педиатрическая фармакология. — 2008. — № 4. — С. 45-53.
5. Brambilla F. Psychopathological aspects of neuroendocrine diseases: Possible parallels with the psychoendocrine aspects of normal aging // Psychoneuroendocrinology. — 1992. — Vol. 17. — P. 283-291.
6. Geffken G.R., Ward H.E., Staab J.P. et al. Psychiatric morbidity in endocrine disorders // Psychiatric Clinics of North America. — 1998. — Vol. 21. — P. 473-489.
7. Kumar P., Kumar N., Thakur D.S., Patidar A. Male hypo–gonadism: Symptoms and treatment // Journal of Advanced Pharmaceutical Technology and Research. — 2010. — Vol. 1. — P. 297-301. doi: 10.4103/0110-5558.72420.
8. Salenave S., Trabado S., Maione L., Brailly-Tabard S., Young J. Male acquired hypogonadotropic hypogonadism: diagnosis and treatment // Ann. Endocrinol. (Paris) — 2012. —
Vol. 73(2). — P. 141-146. doi: 10.1016/j.ando.2012.03.040.
9. Wang C., Swedloff R.S., Iranmanesh A. Testosterone Gel Study Group. Transdermal testosterone gel improves sexual function, mood, muscle strength, and body composition parameters in hypоgonadal men // J. Clin. Endocrinol. Metab. — 2000. — Vol. 85. — P. 2839-2853.