International neurological journal 5 (91) 2017
Clinical masks of orphan diseases: Canavan disease (OMIM 271900): scientific review and case report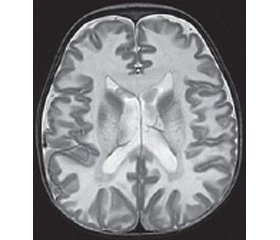 Authors:

Кирилова Л.Г., Юзва О.О., Мірошников О.О., Михайлець Л.П.
ДУ «Інститут педіатрії, акушерства і гінекології НАМН України», м. Київ, Україна



Categories:

Neurology



Sections:

Specialist manual
Summary
У статті автори торкаються проблеми своєчасної діагностики орфанних захворювань. Звертається увага практикуючих лікарів на клінічні маски, під якими можуть перебігати рідкісні хвороби, для розширення кругозору, адже більшість орфанних захворювань перебігають із клінічними проявами відомих хвороб. Досить часто від початку клінічних проявів до постановки вірного діагнозу пацієнти проходять довгий шлях. Із власного досвіду наводиться приклад діагностичного шляху від перших клінічних проявів до постановки діагнозу в дитини з рідкісним захворюванням — хвороба Канаван.
В статье авторы затрагивают проблему своевременной диагностики орфанных заболеваний. Обращается внимание практикующих врачей на клинические маски, под которыми могут протекать редкие болезни, для расширения кругозора, ведь большинство орфанных заболеваний имеют клинические проявления известных болезней. Нередко от начала клинических проявлений до постановки верного диагноза пациенты проходят долгий путь. Из собственного опыта приводится пример диагностического пути от первых клинических проявлений до постановки диагноза у ребенка с редким заболеванием — болезнью Канаван.
In the article, the authors consider the problem of timely diagnosis of orphan diseases. Attention is drawn to clinical masks under which rare diseases can go through to expand the outlook of medical practitioners, since most orphan diseases go beyond the clinical manifestations of known diseases. Quite often, from the onset of clinical manifestations to the correct diagnosis, patients go a long way. An example is presented of a diagnostic path from the first clinical manifestations to the diagnosis in a child with a rare condition — Canavan disease.
Keywords
орфанні захворювання; хвороба Канаван; пренатальна діагностика
орфанные заболевания; болезнь Канаван; пренатальная диагностика
orphan diseases; Canavan disease; prenatal diagnosis
For the full article you need to subscribe to the magazine.
Similar articles


Authors:
Kyrylova L.H., Tkachuk L.I., Miroshnykov O.O., Yuzva O.O. - State Institution «Institute of Pediatrics, Obstetrics and Gynecology of National Academy of Medical Sciences of Ukraine», Kyiv, Ukraine


International neurological journal 1 (79) 2016
Date: 2016.04.25
Categories: Neurology
Sections: Clinical researches