"Emergency medicine" №1(88), 2018
Quantitative changes of the perfusion index in various pathological conditions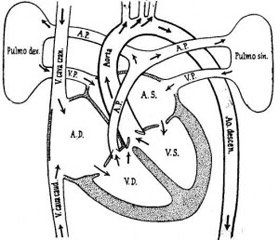 Authors:

Курсов С.В.(1), Никонов В.В.(1), Белецкий А.В.(1), Лизогуб К.И.(2)
(1) — Харьковская медицинская академия последипломного образования, г. Харьков, Украина
(2) — ГУ «Институт патологии позвоночника и суставов им. проф. М.И. Ситенко НАМН Украины», г. Харьков, Украина



Categories:

Medicine of emergency



Sections:

Clinical researches
Summary
У статті подано результати дослідження периферичного об'ємного капілярного кровообігу шляхом фотоплетизмометричного визначення величини перфузійного індексу (ПІ) у більше ніж 600 пацієнтів, які перебували в стані шоку та інших станах, що асоційовані з тяжким стресом. Відмічено, що величина ПІ зменшувалася при всіх різновидах шоку незалежно від їх походження. Показано, що для компенсованого гіповолемічного шоку характерною величиною ПІ є 0,5–1,5 %, тоді як при декомпенсації ПІ сягає 0,5 % і менше. Значно зниженою була величина ПІ при кардіогенному шоці. Здебільшого вона не перевищувала 0,5 %. При різних варіантах дистрибутивного шоку, коли периферичний спазм артеріол відсутній, проте існує значна невідповідність між нормальним об'ємом внутрішньосудинної рідини та розширеним судинним руслом, величина ПІ сягає 3,0 %. Таким чином, величина ПІ може бути додатковим діагностичним інструментом для виявлення провідного гемодинамічного механізму зниження серцевого викиду при шоці. Для нешокогенної крововтрати характерні коливання ПІ в межах 1,75–3,0 %, для передопераційного психоемоційного стресу — 2,5–4,0 %, а для хірургічного стресу — 2,0–3,5 % залежно від травматичності хірургічного втручання та якості знеболювання. Моніторування ПІ при різних критичних станах, а також в умовах планових та ургентних хірургічних втручань надає додаткову інформацію про динаміку тяжкості стану пацієнтів та спроможність обраного шляху корекції.
В статье представлены результаты исследования периферического объемного капиллярного кровотока методом фотоплетизмометрического определения величины перфузионного индекса (ПИ) у более чем 600 пациентов, находящихся в состоянии шока и других состояниях, ассоциированных с тяжелым стрессом. Отмечено, что величина ПИ снижалась при всех видах шока независимо от их этиологии. Показано, что для компенсированного гиповолемического шока характерной величиной ПИ является 0,5–1,5 %, тогда как при декомпенсации ПИ достигает 0,5 % и меньше. Значительно снижена величина ПИ при кардиогенном шоке. В большинстве случаев она не превышает 0,5 %. При различных вариантах дистрибутивного шока, когда периферический спазм артериол отсутствует, но существует значительное несоответствие между нормальным объемом внутрисосудистой жидкости и расширенным сосудистым руслом, величина ПИ достигает 3,0 %. Таким образом, величина ПИ может быть дополнительным диагностическим инструментом для выявления основного гемодинамического механизма снижения сердечного выброса при шоке. Для нешокогенной кровопотери характерны колебания ПИ в пределах 1,75–3,0 %, для предоперационного психоэмоционального стресса — 2,5–4,0 %, а для хирургического стресса — 2,0–3,5 % в зависимости от травматичности операции и качества обезболивания. Мониторирование ПИ при различных критических состояниях, а также в условиях плановых и ургентных хирургических вмешательств дает дополнительную информацию о динамике тяжести состояния пациента и правильности выбранного пути коррекции.
The article presents the results of the study on peripheral capillary blood flow by photoplethysmometric determination of the value of the perfusion index (PI) in more than 600 patients in shock and other conditions associated with severe stress. It was found that the PI value decreased for all types of shock, regardless of their origin. It was shown that for compensated hypovolemic shock, the characteristic value of PI is 0.5–1.5 %, whereas in case of PI decompensation, it reaches no more than 0.5 %. The value of PI in cardiogenic shock was significantly lower. In most cases, it did not exceed 0.5 %. In various types of distributive shock, with no peripheral spasm of arterioles, however, there is a significant discrepancy between the normal volume of circulating intravascular fluid and dilated vascular bed, PI reaches 3.0 %. Thus, the value of PI can act as an additional diagnostic tool for detecting a leading hemodynamic mechanism for reducing cardiac output in shock conditions. Blood loss, which was not accompanied by the development of shock, was characterized by fluctuations in PI in the range of 1.75–3.0 %, preoperative psycho-emotional stress — 2.5–4.0 %, and surgical stress — in the range of 2.0–3.5 %, depending on the injury of surgical intervention and the quality of anesthesia. PI monitoring at various critical states, as well as in the context of planned and urgent surgical interventions, provides additional information on the dynamics of the seve­rity of the patient's condition and the feasibility of the chosen correction.
Keywords
гемодинаміка; шок; стрес; периферична капілярна перфузія; фотоплетизмометрія; перфузійний індекс
гемодинамика; шок; стресс; периферическая капиллярная перфузия; фотоплетизмометрия; перфузионный индекс
hemodynamics; shock; stress; peripheral capillary perfusion; photoplethysmometry; perfusion index
For the full article you need to subscribe to the magazine.
Bibliography
1. Recent advances in bedside microcirculation assessment in critically ill patients / P.F. do Amaral Tafner, F.K. Chen, R.R. Filho et al. // Rev. Bras. Ter. Intensiva. — 2017. — Vol. 29, № 2. — P. 238-247.
2. Ince C. Microcirculatory and mitochondrial hypoxia in sepsis, shock, and resuscitation / C. Ince, E.G. Mik // Journal of Applied Physiology. — 2016. — Vol. 120. — P. 226-235.
3. Effects of early hemodynamic resuscitation on left ventricular performance and microcirculatory function during endotoxic shock / A. Lopez, J.C. Grignola, M. Angulo et al. // Intensive Care Medicine Experimental. — 2015. — Vol. 3. — P. 14.
4. Перфузійний індекс як додатковий інструмент екстреної оцінки тяжкості крововтрати / В.В. Ніконов, К.І. Лизогуб, С.В. Курсов та ін. // Збірник наукових праць співробітників НМАПО імені П.Л. Шупика. — 2015. — Вип. 24, Т. 3. — С. 124-127.
5. Perfusion Index from Pulse Oximetry Predicts Mortality and Correlates with Illness Severity Scores in Intensive Care Unit Patients / Y.A. Acar, L. Yamanel, O. Cinar et al. // Acta Medica Mediterranea. — 2015. — Vol. 31. — P. 237-242.
6. Курсов С.В. Аналіз результатів дослідження центральної гемодинаміки та периферичного капілярного кровообігу при різних режимах інтраопераційного рідинного забезпечення / С.В. Курсов, К.І. Лизогуб, М.В. Лизогуб // Медицина невідкладних станів. — 2017. — № 7(86).
7. Ren X.M. Cardiogenic Shock / X.M. Ren // MedScape: Drugs & Diseases [Updated: Jan 11, 2017]. — Access mode: https://emedicine.medscape.com/article/152191-overview.
8. Kolecki P. Hypovolemic Shock / P.Kolecki // MedScape: Drugs & Diseases [Updated: Oct 13, 2016]. — Access mode: https://emedicine.medscape.com/article/760145-overview.
9. Sharma R. Classification of Shock Based on Functional Hemodynamic Parameters and Bedside Ultrasound Findings / R. Sharma, W. McGee, A. Adler // Chest. — 2014. — Vol. 145, № 3(Suppl.) — 177A. — Access mode: DOI: http://dx.doi.org/10.1378/chest.1833527.
Similar articles


Authors: Курсов С.В., Белецкий А.В., Лизогуб К.И., Лизогуб Н.В.
Харьковская медицинская академия последипломного образования, г. Харьков, Украина
ГУ «Институт патологии позвоночника и суставов имени профессора М.И. Ситенко НАМН Украины», г. Харьков, Украина
"Emergency medicine" 1 (80) 2017
Date: 2017.03.16
Categories: Medicine of emergency
Sections: Specialist manual


Authors: Курсов С.В., Никонов В.В.
Харьковская медицинская академия последипломного образования, г. Харьков, Украина
"Emergency medicine" №4(91), 2018
Date: 2018.08.08
Categories: Medicine of emergency
Sections: Specialist manual