"Emergency medicine" №2(89), 2018
Invisible risks: what do we know about them?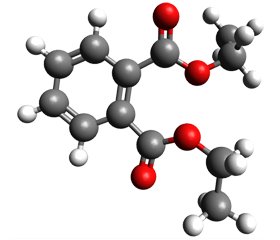 Summary
В статті наведені дані щодо ризиків використання витратних матеріалів із поліхлорвінілів, що містять пластифікатор (пом'якшувач) діетилгексилфталат (ДЕГФ). Представлені дані щодо впливу ДЕГФ на різні органи та системи організму, особливо у пацієнтів групи ризику.
В статье приведены данные относительно риска использования расходных материалов из полихлорвинилов, в состав которых входит пластификатор (смягчитель) диэтилгексилфталат (ДЭГФ). Представлены данные относительно влияния ДЭГФ на органы и системы организма, особенно у пациентов группы риска.
The article presents data on the risks of using consumables from polyvinyl chlorides containing diethylhexyl phthalate plasticizer (softener). The data on the influence of diethylhexyl phthalate on various organs and systems of the body, especially in patients at risk, are presented.
Keywords
поліхлорвініл; пластифікатор; діетилфталат; SCENIHR (Науковий комітет ЄС, що вивчає нові і нещодавно ідентифіковані ризики для здоров'я); шкідливий вплив на організм
полихлорвинил; пластификатор; ди­этилфталат; SCENIHR (Научный комитет ЕС, изучающий новые и недавно идентифицированные риски для здоровья); вредное влияние на организм
polyvinyl chloride; plasticizer; diethyl phthalate; Scientific Committee on Emerging and Newly Identified Health Risks; harmful effects on the body
For the full article you need to subscribe to the magazine.
Bibliography
1. Бережнов С.П., Проданчук М.Г., Шейман Б.С., Крамарев С.А., Говоров В.С. Клинико-токсикологическая экспертиза ситуаций массового отравления гражданского населения химическими веществами невыясненной этиологии. — 2007. — 39 с.
2. Науковий комітет ЄС по вивченню нових і нещодавно ідентифікованих ризиків для здоров'я (SCENIHR). Висновок. 2015 р.
3. Підаєв А.В. Пріоритетні напрямки розвитку системи охорони здоров'я в Україні // Вісник соціальної гігієни та організації охорони здоров'я України. — 2002. — № 4. — С. 5-8.
4. Показники здоров'я населення та використання ресурсів охорони здоров'я в Україні за 2002–2003 роки. МОЗ України, Центр медичної статистики. — К., 2004. — 304 с.
5. Резолюція ІІ З'їзду токсикологів України. — К., 2004. — 11 с.
6. Chong Ho, Yu Sandra, Andrews David Winograd, Angel Jannasch-Pennell, Samuel A. DiGangi // Journal of Statistics Education. — 2002. — Vol. 10, № 1.
7. Chemical Check Up. An analysis of chemicals in the blood of European Parliamentarians. WWF Detox Campaign. 29 October 2003.
8. Doull J., Cattley R., Elcombe C. et al. A cancer risk assessment of di(2-ethylhexyl)phthalate: application of the new U.S. EPA risk assessment guidelines, 1999.
9. EU Risk Assessment on Bis (2-ethylhexyl) phthalate. — September 2001. CAS No: 117-81-7. EINECS No: 204 211 0.
10. European Commission. Chemicals: Commission pre–sents proposal to modernise EU legislation, 2003. — Press Release IP/03/1477.
11. Koch H.M., Drexler J., Angerer J. An estimation of the daily intake of di(2-ethylhexyl)phthalate (DEHP) and other phthalates in the general population // Int. J. Hyg. Environ. Health. — 2003. — № 206. — Р. 77-83.
12. Lamb J.C. 4th, Chapin R.E., Teague J., Lawton A.D., Reel J.R. Reproductive effects of four phthalic acid esters in the mouse // Toxicol. Appl. Pharmacol. — 1987. — № 88. — Р. 255-269.
13. Latini G., Claudio D.F., Giuseppe Р., Antonio D.V., Irma P., Fabrizio R., Pietro М. In utero exposure to di-(2-ethyl–hexyl)phthalate and duration of human pregnancy // Environmental Health Perspectives. — 2003. — № 111. — Р. 1783-1785.
14. Latini G., Ferri M., Chiellini F. Materials degradation in PVC medical devices, DEHP leaching and neonatal outcomes // Curr. Med. Chem. — 2010. — № 17(26). — Р. 2979-89.
15. Li L.H., Jester W.F. Jr, Laslett A.L., Orth J.M. A single dose of Di-(2-ethylhexyl) phthalate in neonatal rats alters gonocytes, reduces sertoli cell proliferation, and decreases cyclin D2 expression // Toxicol. Appl. Pharmacol. — 2000. — № 166. — Р. 222-229.
16. Loff S., Kabs V., Witt K. et al. Polyvinylchloride Infusion Lines Expose Infants to Large Amounts of Toxic Plasticizers // J. Pediatr. Surgery. — 2000. — № 35(12). — Р. 1775-1781.
17. National Toxicology Program (NTP), Center for the Evaluation of Risks to Human Reproduction (CERHR). 2000. NTP CERHR Expert Panel Report on Di (2-ethylhexyl) Phthalate. — Alexandria, VA: NTP CERHR.
18. Regulatory Toxicology and Pharmacology. — № 29. — Р. 327-357.
Similar articles

Authors:
Матвєєва О.В., Логвіна І.О., Струкова І.В., Васильєва В.А., Хоромська О.Л., Євко О.І., Євтушенко Н.М., Підлісна І.В., Борецька М.П. ДП «Державний експертний центр МОЗ України», м. Київ, Україна


"News of medicine and pharmacy" 13 (589) 2016
Date: 2016.12.19
Sections: Medical forums


Authors: Волошин О.І., Присяжнюк І.В., Волошина Л.О., Паньків І.В.
ВДНЗ України «Буковинський державний медичний університет», м. Чернівці, Україна
International journal of endocrinology Том 15, №7, 2019
Date: 2020.01.09
Categories: Endocrinology
Sections: Specialist manual

Authors:
Кравченко В.І., Деркач А.В., Бойко С.М., Ларіонова О.Б., Тарасенко Ю.М., Йоффе Н.О., Лазаришинець В.В. ДУ «Національний інститут серцево-судинної хірургії ім. М.М. Амосова НАМН України», м. Київ, Україна


"Emergency medicine" Том 16, №3, 2020
Date: 2020.06.08
Categories: Medicine of emergency
Sections: Medical forums


Authors:
Нагорная Н.В., Дубовая А.В., Бордюгова Е.В., Коваль А.П. - Донецкий национальный медицинский университет им. М. Горького


"Child`s Health" 4 (39) 2012
Date: 2013.03.15
Categories: Pediatrics/Neonatology
Sections: Specialist manual