"Emergency medicine" №2(89), 2018
Hemodynamic control of in patients with concomitant hypertensive disease during brain aneurysm clipping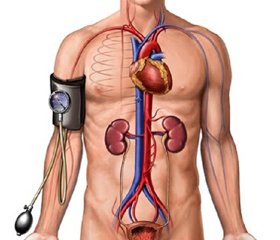 Authors:

Дзюба Д.О.(1), Мельник О.Ф.(2), Яворський Ф.А.(2)
(1) — Національна медична академія післядипломної освіти імені П.Л. Шупика, м. Київ, Україна
(2) — КЗ КОР «Київська обласна клінічна лікарня», м. Київ, Україна



Categories:

Medicine of emergency



Sections:

Clinical researches
Summary
У статті висвітлюється стан проблеми контролю гемодинаміки під час операцій з кліпування аневризм головного мозку при супутній гіпертонічній хворобі. Наведено дослідження корекції гемодинаміки методиками магнезіальної терапії з додаванням при необхідності розчину клонідину та інфузії розчину урапідилу у 52 пацієнтів з даною патологією. За результатами дослідження наведено переваги застосування інфузії урапідилу.
В статье описывается состояние проблемы контроля гемодинамики во время операций по клипированию аневризм головного мозга при сопутствующей гипертонической болезни. Представлено исследование коррекции гемодинамики методиками магнезиальной терапии с добавлением при необходимости раствора клонидина и инфузии раствора урапидила у 52 пациентов с данной патологией. По результатам исследования приводятся преимущества инфузии урапидила.
The article describes the state of the problem of hemodynamic control during brain aneurysm clipping in concomitant hypertensive disease. Author studies hemodynamic control by using magnesia therapy with the addition of clonidine solution and infusion of urapidil solution. Based on the results of the study, the advantages of urapidil infusion are given.
Keywords
гіпертензія; магнезія; клонідин; урапідил; кліпування аневризм
гипертензия; магнезия; клонидин; урапидил; клипирование аневризм
hypertension; magnesia; clonidine; urapidil; ane­urysm clipping
For the full article you need to subscribe to the magazine.
Bibliography
1. Brown Robert D., Joseph P. Broderick. Unruptured intracranial aneurysms: epidemiology, natural history, management options, and familial screening // The Lancet Neurology. — 2014. — № 13(4). — Р. 393-404.
2. Coca Antonio. Hypertension and brain damage. — Sprin–ger, 2016.
3. Коваленко В.М., Дорогой А.П. Серцево-судинні хвороби: медично-соціальне значення та стратегія розвитку кардіології в Україні // Український кардіологічний журнал. — 2016. — Додаток № 3. — С. 5-14.
4. Іпатов А.В. Динаміка показників первинної інвалідності внаслідок хвороб системи кровообігу в Україні (2011–2015 рр.) / А.В. Іпатов, О.М. Лисунець, І.Я. Ханюкова, Ю.В. Ткаченко, І.М. Зубко // Український терапевтичний журнал. — 2016. — № 3. — С. 67-74.
5. Aronow Wilbert S. Management of hypertension in patients undergoing surgery // Annals of Translational Medicine. — 2017. — № 5(10).
6. Rabelo Nícollas Nunes et al. Acute Arterial Hypertension in Patients undergoing Neurosurgery // Arquivos Brasileiros de Neurocirurgia: Brazilian Neurosurgery. — 2016.
7. Uchino Hiroyuki, Kazuo Ushijima, Yukio Ikeda. Neuroanesthesia and Cerebrospinal Protection. — Springer Japan, 2015.
8. Sikka Paul K., Shawn T. Beaman, James A. Street. Basic Clinical Anesthesia. — Springer, 2015.