"Emergency medicine" №2(89), 2018
Aspects of anesthetic management of surgical treatment in patients of elderly age groups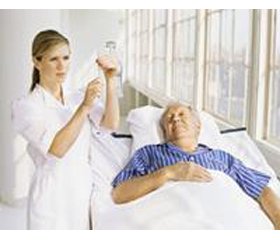 Summary
У статті розглянуто загальні проблеми лікування пацієнтів похилого та старечого віку. З віком збільшується захворюваність, такі пацієнти частіше потребують хірургічного лікування, вони більш чутливі до анестезії, ніж молоді, типовим є поєднання вікових змін і супутніх захворювань, відповідно зростає анестезіологічний ризик.
В статье рассмотрены общие проблемы лечения пациентов пожилого и старческого возраста. С возрастом увеличивается заболеваемость, такие пациенты чаще требуют хирургического лечения, они более чувствительны к анестезии, чем молодые, типичным является сочетание возрастных изменений и сопутствующих заболеваний, соответственно возрастает анестезиологический риск.
This article deals with general problems of treating elderly and senile patients. With age, morbidity increases, such patients need surgical treatment more often, they are more susceptible to anesthesia than young people; the combination of age-related changes and concomitant diseases is typical, with corresponding increase in anesthetic risk.
Keywords
пацієнти похилого та старечого віку; хірургічне лікування; анестезіологічне забезпечення
пациенты пожилого и старческого возраста; хирургическое лечение; анестезиологическое обеспечение
elderly and senile patients; surgical treatment; anesthetic management
For the full article you need to subscribe to the magazine.
Bibliography
1. Шацберг А.Ф. Руководство по клинической психофармакологии / А.Ф. Шацберг, Ч.Д. Батиста; пер. с англ. 2-е изд, перераб. и доп. — М.: МЕДпресс-информ, 2017. — 656 с.
2. Huber M. Facts and figures on long-term care: Europe and North America. — Vienna: Europen Centre for Cocial Welfare Policy and Research, 2009.
3. WHO. Regional Office for Europe. — Copenhagen, 2013 [Electronic resource]. — Access mode: http: // www.euro.mho.int/ru/homo. — Title from screen.
4. Маркович І.Г. Вплив медико-демографічних показників на реформування медичної галузі як складової системи біобезпеки країни. Україна // Здоров'я нації. — 2013. — 4(28). — 29-34.
5. Shol J. The muddle of medicalization: pathologizing or medicalizing? // Theor. Med. Bioeth.— 2017 Aug. — 38(4). — 265-278.
6. Фармакотерапія в паліативній та хоспісній медицині. Клінічні, фармацевтичні та медико-правові аспекти / Губський Ю.І., Хобзей М.К. — К.: Здоров'я, 2011. — 352 с.
7. Хороненко В.Э., Осипова Н.А., Шеметова М.М. Анестезиологическое обеспечение гериатрических пациентов с сопутствующими сердечно-сосудистыми заболеваниями в онкохирургии. Севофлуран как компонент мультимодальной общей анестезии // Клиническая геронтология. 2009; 4–5: 39-50.
8. Жарінова В.Ю. Можливості корекції гемореологічних порушень в осіб літнього віку з комплексною серцево-судинною патологією за допомогою препаратів для інфузійного введення // Мат-ли ІІІ Міжнародного конгресу з інфузійної терапії 06.10.–07.10.2016, м. Київ. — 94-95.
9. Lim S.S., Vos T., Iaxman A.D. A comparative risk assessment of burden of disease and injury attributable to 67 risk factors and risk factor clusters in 21 regions, 1990–2010 a systematic analysis to the Global Burden of Genetic polymorphisms with left ventricular hypertrophy // Int. J. Clin. Exp. Pathol. — 2016. — 9(1). — 237-243.
10. Березин А.Е. Программы первичной и вторичной первенции кардиоваскулярных заболеваний: фокус на аторвастатин // Укр. мед. часопис. — 2017. — 4 (120). — 105-110.
11. Введенская Е.С., Кобзева Л.Ф. О необходимости реструктуризации медицинской помощи населению старше трудоспособного возраста // Проблемы социальной гигиены, здравоохранения и истории медицины. — 2013. — 2. — 28-30.