International journal of endocrinology Том 14, №1, 2018
Diabetes mellitus and exocrine pancreatic insufficiency (review of literature)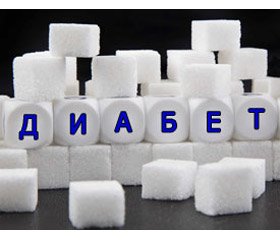 Authors:

Даминова Л.Т.(1), Муминова С.У.(2)
(1) — Ташкентский государственный стоматологический институт, г. Ташкент, Республика Узбекистан
(2) — Ташкентский педиатрический медицинский институт, г. Ташкент, Республика Узбекистан



Categories:

Endocrinology



Sections:

Specialist manual
Summary
На сьогодні все більше значення надається дослідженню проблеми екзокринної панкреатичної недостатності, що спостерігається в значної кількості хворих на цукровий діабет (ЦД) 1-го і 2-го типу і може потенційно впливати на компенсацію ЦД. Механізм зниження зовнішньої секреції підшлункової залози при ЦД пов'язаний із дисбалансом інгібуючих і стимулю­ючих панкреатичну секрецію гормонів, із фіброзом залози в результаті діабетичної ангіопатії. При ЦД 2-го типу в патогенезі зовнішньосекреторної панкреатичної недостатності беруть участь механізми, що є наслідком метаболічного синдрому. Замісну ферментну терапію слід розглядати як один із перспективних методів лікування хворих на ЦД.
В настоящее время все большее значение придается исследованию проблемы экзокринной панкреатической недостаточности, которая наблюдается у значительного количества больных сахарным диабетом (СД) 1-го и 2-го типа и может потенциально влиять на компенсацию СД. Механизм снижения внешней секреции поджелудочной железы при СД связан с дисбалансом ингибирующих и стимулирующих панкреатическую секрецию гормонов, с фиброзом железы в результате диабетической ангиопатии. При СД 2-го типа в патогенезе внешнесекреторной панкреатической недостаточности принимают участие механизмы, являющиеся следствием метаболического синдрома. Заместительную ферментную терапию следует рассматривать как один из перспективных методов лечения больных СД.
Currently, an increasing importance is given to the study of the problem of exocrine pancreatic insufficiency, which is observed in a significant number of patients with diabetes mellitus (DM) type 1 and 2 and can potentially affect the compensation of DM. The mechanism of reducing the external secretion of the pancreas in DM is associated with an imbalance of inhibitory and stimulating pancreatic secretion of hormones, with fibrosis of the gland as a result of diabetic angiopathy. In type 2 DM, the mechanisms that result from the metabolic syndrome are involved in the pathogenesis of exocrine pancreatic insufficiency. Enzyme replacement the­rapy should be considered as one of the promising methods of treating DM patients.
Keywords
цукровий діабет; зовнішньосекреторна і внутрішньосекреторна функції підшлункової залози; взаємозв'язок екзо- й ендокринної панкреатичної недостатності; огляд
сахарный диабет; внешнесекреторная и внутрисекреторная функции поджелудочной железы; взаимосвязь экзо- и эндокринной панкреатической недостаточности; обзор
diabetes mellitus; exocrine and endocrine functions of the pancreas; correlation of exocrine and endocrine pancreatic insufficiency; review
For the full article you need to subscribe to the magazine.
Bibliography
1. Губергриц Н.Б. Современные достижения европейской панкреатологии // Гастроэнтерология. — 2014. — № 1. — С. 13-18.
2. Демичева Т.П., Циммерман И.Я. Состояние внешнесекреторной функции поджелудочной железы у больных сахарным диабетом и хроническим панкреатитом // Медицинский альманах. — 2011. — № 21. — С. 13-18.
3. Ларин А.С., Ткач С.М., Юзвенко Т.Ю. Диагностика и коррекция экзокринной недостаточности поджелудочной железы у больных сахарным диабетом // Международный эндокринологический журнал. — 2006. — № 3. — С. 34-37.
4. Нагорная Н.В., Лимаренко М.П. Внешнесекреторная функция поджелудочной железы и методы ее оценки // Здоровье ребенка. — 2012. — № 8. — С. 61-67.
5. Ткач С.М., Швец О.В. Современные подходы к оптимизации диагностики и лечения экзокринной панкреатической недостаточности // Гастроэнтерология. — 2014. — № 1. — С. 13-18.
6. Ferrer R., Medrano J., Diego M. et al. Effect of exogenous insulin and glucagon on exocrine pancreatic secretion in rats in vivo // Int. J. Pancreatol. — 2010. — Vol. 28. — P. 67-75.
7. Dominguez-Munoz J.E. Chronic pancreatitis and persistent steatorrhea: what is the correct dose of enzymes? // Clinical gastroenterology and hepatology. — 2011. — Vol. 9. — P. 541-546.
8. Schafer E., Fekete A., Gasparics R. et al. A comparatives study of diabetic complications in patients with pancreatic diabetes mellitus and chronic pancreatitis // Pancreatology. — 2009. — Vol. 6. — P. 375.
9. Williams A.J., Thrower S.L., Sequeiros I.M. et al. Pancreatic volume is reduced in adult patients with recently diagnosed type 1 diabetes // J. Clin. Endocrinol. Metab. — 2012. — Vol. 97(11). — P. 2109-13.
10. Chandra R., Liddle R.A. Modulation of pancreatic exocrine and endocrine secretion // Curr. Opin. Gastroenterol. — 2013. — Vol. 29(5). — P. 517-22.
11. Eberhard D., Lammert E. The pancreatic beta-cell in the islet and organ community // Curr. Opin. Genet. Dev. — 2009. — Vol. 19(5). — P. 469-75.
12. Piciucchi M., Capurso G., Archibugi L. et al. Exocrine pancreatic insufficiency in diabetic patients: prevalence, mechanisms, and treatment // Int. J. Endocrinol. — 2015. — 595649.
13. Ewald N., Kaufmann C., Raspe A. et al. Prevalence of diabetes mellitus secondary to pancreatic diseases (type 3c) // Diabetes Metab. Res. Rev. — 2012. — Vol. 28(4). — P. 338-42.
14. Gaglia J.L., Guimaraes A.R., Harisinghani M. et al. Noninvasive imaging of pancreatic islet inflammation in type 1A diabetes patients // J. Clin. Invest. — 2011. — Vol. 121(1). — P. 442-5.
15. Muniraj T., Aslanian H.R., Farrell J., Jamidar P.A. Chronic pancreatitis, a comprehensive review and update. Part I: epidemiology, etiology, risk factors, genetics, pathophysiology, and clinical features // Dis. Mon.: DM. — 2014. — Vol. 60(12). — P. 530-50.
16. Coppieters K.T., Dotta F., Amirian N. et al. Demonstration of islet-autoreactive CD8 T cells in insulitic lesions from recent onset and long-term type 1 diabetes patients // J. Exp. Med. — 2012. — Vol. 209(1). — P. 51-60.
Similar articles

Authors:
Ткач С.М. — Национальный медицинский университет имени А.А. Богомольца, г. Киев


"Gastroenterology" 1 (55) 2015
Date: 2015.05.15
Categories: Gastroenterology
Sections: Specialist manual


Authors:
Рылова А.В. Харьковская медицинская академия последипломного образования


"Child`s Health" 6 (33) 2011
Date: 2013.01.04
Categories: Pediatrics/Neonatology