"News of medicine and pharmacy" №7 (657), 2018
Як укласти договір із Національною службою здоров'я?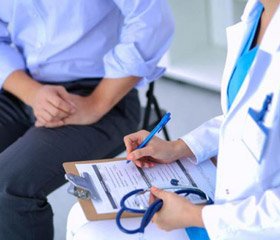 Summary
Міністерство охорони здоров'я України випустило 7-й випуск дайджесту змін в охороні здоров'я, у якому серед іншого розповідається про те, як медичному закладу первинної ланки укласти договір із Національною службою здоров'я України.
For the full article you need to subscribe to the magazine.
Similar articles



Authors:
Марина Московко, начальник юридичного відділу ТДВ «Страхова компанія ОТЛ-Страхування», член Комітету медичного права АПУ, Олена Беденко-Зваридчук, директор юридичної компанії «МедАдвокат», керівник проекту «Медико-правовий портал 103-law.org.ua», голова Комітету з медичного права АПУ


"News of medicine and pharmacy" 18 (431) 2012
Date: 2013.01.17
Sections: Legal advice