International neurological journal №4 (98), 2018
Primary lateral sclerosis: a scientific review and own observation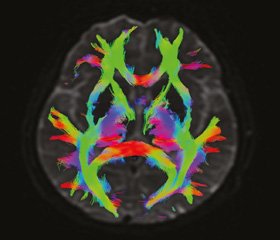 Authors:

Смоланка В.И., Орос М.М., Герасименко О.С., Палагута А.В.
ГВУЗ «Ужгородский национальный университет», г. Ужгород, Украина
Областной клинический центр нейрохирургии и неврологии, г. Ужгород, Украина



Categories:

Neurology



Sections:

Clinical researches
Summary
У даній статті наведено науковий огляд та описано клінічний випадок первинного латерального склерозу, його клінічні прояви, критерії діагностики, а також наведена диференціальна діагностика з рядом захворювань з урахуванням перш за все ознак ураження мотонейронів.
В данной статье представлен научный обзор и описан клинический случай первичного латерального склероза, его клинические проявления, критерии диагностики, а также представлена дифференциальная диагностика с рядом заболеваний с учетом прежде всего признаков поражения мотонейронов.
This article presents a scientific review, describes a clinical case of primary lateral sclerosis, its clinical manifestations, diagnostic criteria, and also presents differential diagnosis with a number of diseases, taking into account, first of all, signs of motor neuron failure.
Keywords
хвороба рухового нейрона; первинний латеральний склероз; критерії діагностики; МР-трактографія
болезнь двигательного нейрона; первичный латеральный склероз; критерии диагностики; МР-трактография
motor neuron disease; primary lateral sclerosis; diagnostic criteria; magnetic resonance tractography
For the full article you need to subscribe to the magazine.
Bibliography
1. Боковой амиотрофический склероз / Под ред. И.А. Завалишина. — М.: ГЭОТАР-Медиа, 2009. — 272 с.
2. Евтушенко С.К., Шаймурзин М.Р., Евтушенко О.С., Евтушенко Л.Ф., Дегонская Е.В., Евтушенко И.С., Сохань Д.А. Ранняя клинико-инструментальная диагностика и терапия быстро- и медленнопрогрессирующих мышечных дистрофий и амиотрофий // Международный неврологический журнал. — 2007. — № 4(14). — С. 47.
3. El Escorial Criteria for the Diagnosis of Amyotrophic Lateral Sclerosis (ALS) & Diagnostic Criteria for Myasthenia Gravis. — http://www.medicalcriteria.com.
4. Бисага Г.Н. Рассеянный склероз. Современные представления, диагностика и лечение. — СПб.: Аспект плюс, 2001. — 41 с.
5. Pringle C.E., Hudson A.J., Monoz A.J. et al. Primary lateral sclerosis: clinical features, neuropathology and diagnostic criteria // Brain. — 1992. — 115. — Р. 495-520.
6. Wang S., Melhem E.R. Amyotrophic lateral sclerosis and primary lateral sclerosis: The role of diffusion tensor imagin g and other advanced MR-based techniques as objective upper motor neuron markers // Ann. N. Y. Acad. Sci. — 2005. — 1064. — Р. 61-77.
7. Kuruvilla A., Joseph S. 'Wine glass' appearance: A unique MRI observation in a case of primary lateral sclerosis // Neurol. India. — 2002. — 50 — Р. 306-9.
8. Gordon P.H., Cheng B., Katz I.B., Pinto M., Hays A.P., Mitsumoto H. et al. The natural history of primary lateral sclerosis // Neurology. — 2006 Mar 14. — 66(5). — Р. 647-53.
9. Tartaglia M.C., Rowe A., Findlater K., Orange J.B., Grace G., Strong M.J. Differentiation between primary lateral sclerosis and amyotrophic lateral sclerosis: examination of symptoms and signs at disease onset and du-ring follow-up // Arch. Neurol. — 2007 Feb. — 64(2). — Р. 232-6.