"Emergency medicine" №4(91), 2018
The issue of thrombohemorrhagic complications in patients with endometrial cancer: what is new?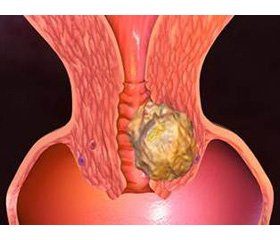 Summary
Рак тіла матки до кінця минулого століття набув статусу провідної онкогінекологічної патології не тільки в економічно розвинених країнах, але і в країнах третього світу. За останні десятиліття почалось поступове та неухильне зростання захворюваності на рак тіла матки, а разом з тим і смертності від даної патології. Відомий факт, що між венозною тромбоемболією та раком існує дуже сильний зв'язок. Пацієнти, які хворіють на злоякісні новоутворення, мають більш високу частоту тромбоемболічних ускладнень. Активація механізмів згортання крові у хворих на рак — складний і багатофакторний процес, пов'язаний із характеристиками пухлини, клінічними стадіями, агресивністю захворювання та додатковими факторами, спричиненими прогресуванням захворювання.
Рак тела матки к концу прошлого столетия приобрел статус ведущей онкогинекологической патологии не только в экономически развитых странах, но и в странах третьего мира. В последние десятилетия начался постепенный и неуклонный рост заболеваемости раком тела матки, а вместе с тем и смертности от данной патологии. Известен факт, что между венозной тромбоэмболией и раком существует очень сильная связь. Пациенты со злокачественными новообразованиями имеют более высокую частоту тромбоэмболических осложнений. Активация механизмов сворачивания крови у больных раком — сложный и многофакторный процесс, связанный с характеристиками опухоли, клиническими стадиями, агрессивностью заболевания и дополнительными факторами, вызванными прогрессированием заболевания.
Uterine cancer by the end of the last century has become leading oncogynecological pathology not only in economically developed countries, but also in third world countries. Over the past decades, the gradual and steady increase has begun in morbidity of uterine cancer, and at the same time in mortality from this pathology. It is already well known that there is a very strong correlation between venous thromboembolism and cancer. Patients with malignant neoplasms have a higher incidence of thromboembolic complications. The activation of coagulation mechanisms in cancer patients is a complex and multifactorial process associated with tumor characteristics, clinical stages, aggressiveness of the disease and additional factors caused by the progression of the disease.
Keywords
рак тіла матки; гіперкоагуляція; тромбоемболічні ускладнення
uterine cancer; hypercoagulation; thromboembolic complications
рак тела матки; гиперкоагуляция; тромбоэмболические осложнения
For the full article you need to subscribe to the magazine.
Bibliography
1. Farge D., Debourdeau P., Beckers M., Baglin C., Bauer–sachs R.M., Brenner B., Brilhante D., Falanga A., Gerotza–fias G.T., Haim N., Kakkar A.K., Khorana A.A., Lecumberri R., Mandala M., Marty M., Monreal M., Mousa S.A., Noble S., Pabinger I., Prandoni P., Prins M.H., Qari M.H., Streiff M.B., Syrigos K., Bounameaux H., Büller H.R. International clinical practice guidelines for the treatment and prophylaxis of venousthromboembolism in patients with cancer // J. Thromb. Haemost. — 2013 Jan.
2. Mitrugno A., Tormoen G.W., Kuhn P., McCarty O.J. The prothrombotic activity of cancer cells in the circulation // Blood Rev. — 2016 Jan. — 30(1).
3. Cohen A.T., Nandini B., Wills J.O. et al. VTE prophylaxis for the medical patients: where do we stand? — A focus on cancer patients // Thromb. Res. — 2010. — 125(2). — S21-9.
4. Franco A.T., Corken A., Ware J. Platelets at the interface of thrombosis, inflammation, and cancer // Blood. — 2015 Jul 30. — 126(5). — 582-8. doi: 10.1182/blood-2014-08-531582. Epub 2015 Jun 24.
5. Удут В.В., Тютрин И.И., Котловская Л.Ю., Соловьев М.А., Жуков Е.Л., Ластовецкий А.Г., Бородулина Е.В., Котловский М.Ю. Технология низкочастотной пьезотромбоэластографии в оценке гемостатического потенциала // Вестник новых медицинских технологий. Электронное издание. — 2016. — Т. 10, № 4. — С. 104-113.
6. Dammacco F., Vacca A., Procaccio P. et al. Cancer-rela–ted coagulopathy (Trousseau's syndrome): review of the literature and experience of a singlecenter of internal medicine // Clin. Exp. Med. — 2013. — 13. — 85-97.
7. D`Asti E., Magnus N., Meehan B., Garnier D., Rak J. Genetic basis of thrombosis in cancer // Semin. Thromb. Hemost. — 2014 Apr. — 40(3).
8. Levi M. Management of cancer-associated disseminated intravascular coagulation // Thromb. Res. — 2016 Apr.
9. Lyman G.H., Bohlke K., Khorana A.A., Kuderer N.M., Lee A.Y., Arcelus J.I., Balaban E.P., Clarke J.M., Flowers C.R., Francis C.W., Gates L.E., Kakkar A.K., Key N.S., Levine M.N., Liebman H.A., Tempero M.A., Wong S.L., Somerfield M.R., Falanga A. American Society of Clinical Oncology. Venous thromboembolism prophylaxis and treatment in patients with cancer: American Society of Clinical Oncology Clinical Practice Guideline Update 2014.
10. Connolly G.C., Phipps R.P., Francis C.W. Platelets and cancer-associated thrombosis // Semin. Oncol. — 2014 Jun. — 41(3). — 302-10. doi: 10.1053/j.seminoncol.2014.04.009.
11. Burgazlı K.M., Bilgin M., Kavukçu E., Altay M.M., Ozkan H.T., Coşkun U., Akdere H., Ertan A.K. Diagnosis and treatment of deep-vein thrombosis and approach to venous thromboembolism in obstetrics and gynecology // J. Turk. Ger. Gynecol. Assoc. — 2011 Sep 1. — 12(3).
12. Jacobson B.F., Lou S., Büller H., Mer M., de Jong P.R., Rowji P., Schapkaitz E., Adler D., Beeton A., Hsu H.C., Wessels P., Haas S. South African Society of Thrombosis and Haemostasis. Venous thromboembolism: prophylactic and therapeutic practice guideline // S. Afr. Med. J. — 2013 Feb 15.
13. Тарабрин О.А., Мазуренко А.И. Нарушения системы гемостаза у онкологических больных // Онкогинекология. — 2015. — № 3. — С. 48-56.
14. Khorana A., Vadhan-Raj S., Kuderer N.M., Wun T., Liebman H., Soff G., Belani C., O`Reilly E.M., McBane R., Eikelboom J., Damaraju C.V., Beyers K., Dietrich F., Kakkar A., Riess H., D`Alpino Peixoto R., Lyman G.H. Rivaroxaban for Preventing Venous Thromboembolism in High-Risk Ambulatory Patients with Cancer: Rationale and Design of the CASSINI Trial. Rationale and Design of the CASSINI Trial // Thromb. Haemost. — 2017 Sep 21. — 117(11).
Similar articles



Authors:
Дубей Л.Я. - Львівський національний медичний університет імені Данила Галицького; Дорош О.І. - ДУ «Інститут патології крові і трансфузійної медицини НАМН України»; Дубей Н.В. - Західноукраїнський спеціалізований дитячий медичний центр; Цимбалюк І.П. - Львівський національний медичний університет імені Данила Галицького; Західноукраїнський спеціалізований дитячий медичний центр; Козлова О.І. - Західноукраїнський спеціалізований дитячий медичний центр; Макух Г.В. - ДУ «Інститут спадкової патології НАМН України», м. Львів; Сапужак М.В. - Західноукраїнський спеціалізований дитячий медичний центр


"Child`s Health" 4 (55) 2014
Date: 2014.08.07
Categories: Pediatrics/Neonatology
Sections: Specialist manual