International neurological journal №4 (98), 2018
Тарас Александрович Скоромец (к 55-летию со дня рождения)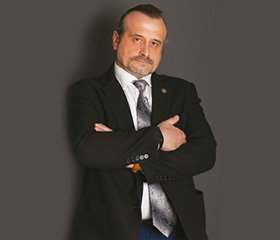 17 мая 2018 года исполнилось 55 лет со дня рождения известного невролога и нейрохирурга, доктора медицинских наук, действительного члена (академика) Петровской академии наук и искусств, профессора кафедры неврологии и нейрохирургии Первого Санкт-Петербургского государственного медицинского университета им. академика И.П. Павлова, руководителя нейрохирургического отделения Санкт-Петербургского научно-исследовательского психоневрологического института им. В.М. Бехтерева Тараса Александровича Скоромца.
Т.А. Скоромец родился 17 мая 1963 года в г. Красноярске в семье врачей. После окончания средней школы в 1980 году в г. Ленинграде поступил на лечебный факультет I Ленинградского медицинского института им. академика И.П. Павлова. Прохождение на 3-м курсе цикла по неврологии и нейрохирургии ...
For the full article you need to subscribe to the magazine.
Similar articles