International neurological journal №5 (99), 2018
Anna Petrovna Skoromets. To the 55-th anniversary of her birth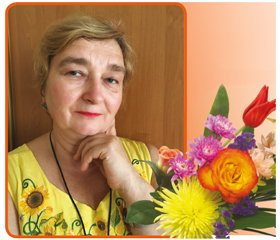 4 августа 2018 года исполнилось 55 лет со дня рождения известного в России и СНГ профессора по детской неврологии, главного внештатного специалиста по детской неврологии в Северо-Западном федеральном округе РФ, доктора медицинских наук, профессора-невролога кафедры неонатологии Санкт-Петербургского государственного медицинского педиатрического университета Анны Петровны Скоромец.
Закончив среднюю школу с отличием в 1980 году, поступила на педиатрический факультет Пермского государственного медицинского института. После окончания института и интернатуры по педиатрии Анна Петровна работала педиатром МСЧ № 71 Третьего Главного управления МЗ СССР. В 1989 году прошла специализацию по детской неврологии. С 1990 по 1992 год обучалась в клинической ординатуре по неврологии на кафедре неврологии ...
For the full article you need to subscribe to the magazine.
Similar articles