"News of medicine and pharmacy" №14 (674), 2018
Общение собаки с человеком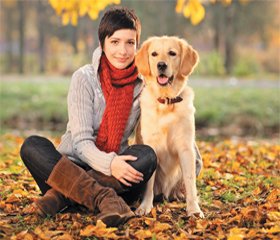 В исследовании американских ученых из института Эмори в Атланте (США) было показано, что многие собаки даже готовы отказаться от еды ради похвалы и общения с человеком. Грегори Бернс (Gregory Berns), один из соавторов исследования, сказал: «Мы пытаемся понять, что заставляет собак общаться с нами — еда или сами отношения с человеком. Почти все 15 собак, которые участвовали в наших опытах, предпочитали получить похвалу от владельца и отказаться от пищи или по крайней мере считали их равноценными. Только две собаки были настоящими обжорами».
В ходе опытов 15 собак были обучены различать три разных предмета, выбор каждого из которых приводил к трем разным ...
For the full article you need to subscribe to the magazine.
Similar articles