International neurological journal №7 (101), 2018
Уважаемые коллеги!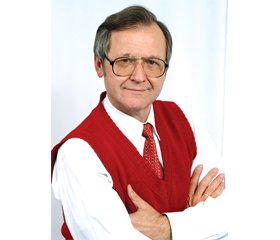 Редакция «Международного неврологического журнала» с профессиональной ответственностью в течение последних лет печатает статьи сотрудников клинического реабилитационного центра «Аксимед» по актуальным вопросам практической неврологии, что находит положительный отклик у читателей «Международного неврологического журнала».
И вот новое достижение творческого коллектива клиники «Аксимед» — подготовлено к публикации руководство «Прикладная неврология». Авторами этого объемного современного руководства стали директор клиники «Аксимед» к.м.н., невролог высшей категории А.Л. Сиделковский и к.м.н. И.А. Дюдина. Они подготовили к изданию настольное пособие практикующим врачам различного профиля. Но прежде всего неврологам, семейным врачам и другим специалистам, занимающимся проблемами пациентов с неврологической патологией, особенно на амбулаторном приеме ...
For the full article you need to subscribe to the magazine.