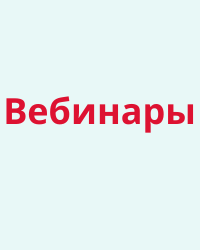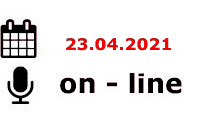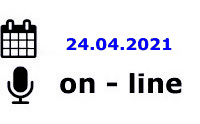 ---
СІМЕЙНІ ЛІКАРІ ТА ТЕРАПЕВТИ
---
НЕВРОЛОГИ, НЕЙРОХІРУРГИ, ЛІКАРІ ЗАГАЛЬНОЇ ПРАКТИКИ, СІМЕЙНІ ЛІКАРІ
---
КАРДІОЛОГИ, СІМЕЙНІ ЛІКАРІ, РЕВМАТОЛОГИ, НЕВРОЛОГИ, ЕНДОКРИНОЛОГИ
---
СТОМАТОЛОГИ
---
ІНФЕКЦІОНІСТИ, СІМЕЙНІ ЛІКАРІ, ПЕДІАТРИ, ГАСТРОЕНТЕРОЛОГИ, ГЕПАТОЛОГИ
---
ТРАВМАТОЛОГИ
---
ОНКОЛОГИ, (ОНКО-ГЕМАТОЛОГИ, ХІМІОТЕРАПЕВТИ, МАМОЛОГИ, ОНКО-ХІРУРГИ)
---
ЕНДОКРИНОЛОГИ, СІМЕЙНІ ЛІКАРІ, ПЕДІАТРИ, КАРДІОЛОГИ ТА ІНШІ СПЕЦІАЛІСТИ
---
ПЕДІАТРИ ТА СІМЕЙНІ ЛІКАРІ
---
АНЕСТЕЗІОЛОГИ, ХІРУРГИ
"Emergency medicine" №7(94), 2018
The role of undifferentiated connective tissue dysplasia in the development of arterial hypertension in patients with 2 type diabetes mellitus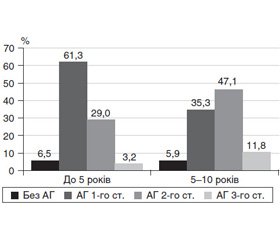 Summary
У статті наведено результати дослідження частоти та структури артеріальної гіпертензії (АГ) у хворих на цукровий діабет (ЦД) 2-го типу залежно від наявності недиференційованої дисплазії сполучної тканини (НДСТ). Встановлено, що у хворих з ознаками НДСТ спостерігається більш тяжкий перебіг ЦД з тенденцією до збільшення рівня глікованого гемоглобіну, більш частим розвитком діабетичної нефропатії з мікроальбумінурією та зі зниженням швидкості клубочкової фільтрації, а також з тенденцію до збільшення частоти діабетичної нейропатії та ретинопатії. При наявності вісцеральних та/або фенотипових ознак НДСТ АГ виявлялась вірогідно частіше, була більш вираженою та не залежала від тривалості ЦД, що свідчить про можливу патогенетичну роль НДСТ у розвитку АГ у хворих на ЦД 2-го типу.
В статье приведены результаты исследования частоты и структуры артериальной гипертензии (АГ) у больных сахарным диабетом (СД) 2-го типа в зависимости от наличия недифференцированной дисплазии соединительной ткани (НДСТ). Установлено, что у больных с признаками НДСТ наблюдается более тяжелое течение СД с тенденцией к увеличению уровня гликированного гемоглобина, более частым развитием диабетической нефропатии с микроальбуминурией и со снижением скорости клубочковой фильтрации, а также с тенденцией к увеличению частоты диабетической нейропатии и ретинопатии. При наличии висцеральных и/или фенотипических признаков НДСТ АГ выявлялась достоверно чаще, была более выраженной и не зависела от продолжительности диабета, что свидетельствует о возможной патогенетической роли НДСТ в развитии АГ у больных СД 2-го типа.
Background. Among patients who seek primary medical care and those hospitalized in a multi-profile hospital, there is an increase in the proportion of persons with comorbid pathology. One of the most common combination is the presence of arterial hypertension (AH) in patients with type 2 diabetes mellitus (DM). The aim of the study was to investigate the frequency and characteristics of AH in patients with DM type 2 combined with undifferentiated connective tissue dysplasia (UCTD). Material and methods. The study was performed at the premises of endocrinology department of Kharkiv Regional Clinical Hospital. The study included 90 patients aged 35 to 45 years who underwent treatment in 2016–2018 with a diagnosis of DM type 2, duration of which was no more than 10 years. Results. Among patients included in the study, phenotypic (visceral and/or skeletal) signs of UCTD were in detected 48 persons (group I), and 42 patients had no signs of UCTD (group II). The average age of patients in group I was significantly lower than in the second group: 36.8 ± 3.2 years and 38.8 ± 2.8 years, respectively (p = 0.003). In both groups, women prevailed, with an unreliable relative increase in their specificity in group I. The average weight and number of obese patients in group I were significantly lower. Patients with signs of UCTD had a more severe course of DM with a tendency to increase in HbA1c levels, more frequent development of diabetic nephropathy with microalbuminuria, reduced glomerular filtration rate, and with a tendency to increase in the incidence of diabetic neuropathy and retinopathy. AH in the presence of UCTD in patients with DM type 2 was found to be significantly more frequent, and in its structure, the proportion of patients with AH stage 2 and 3 increased. Conclusions. In the presence of visceral and/or phenotypic signs of UCTD, AH was significantly more likely to be detected, more severe and not dependent on the DM duration, indicating a possible pathogenetic role of UCTD in the development of AH in patients with DM type 2.
Keywords
цукровий діабет 2-го типу; артеріальна гіпертензія; недиференційована дисплазія сполучної тканини
сахарный диабет 2-го типа; артериальная гипертензия; недифференцированная дисплазия соединительной ткани
type 2 diabetes mellitus; arterial hypertension; undifferentiated connective tissue dysplasia
For the full article you need to subscribe to the magazine.
Bibliography
1. Беловол А.Н., Школьник В.В., Фадеенко Г.Д., Тверетинов А.Б. Гипертоническая болезнь и ожирение. — Тернополь: ТГМУ, 2013. — 344 с.
2. Кадурина Т.И., Горбунова В.Н. Дисплазия соединительной ткани. Руководство для врачей. — СПб.: Элби-СПб, 2009. — 704 с
3. Коваленко В.М., Корнацький В.М. Проблеми здоров'я і тривалості життя в сучасних умовах (посібник). — К., 2017. — 300 с.
4. Мартынова А.И., Нечаева Г.И. Национальные рекомендации российского научного медицинского общества терапевтов по диагностике, лечению и реабилитации пациентов с дисплазиями соединительной ткани. — М.: ООО «Бионика-Медиа», 2016. — 80 с.
5. Маслова И.С., Курникова И.А. Особенности течения сахарного диабета типа 2 в сочетании с патологией соединительной ткани // Фундаментальные исследования. — 2010. — 8. — С. 41-45.
6. Сиренко Ю.Н., Радченко А.Д., Слащева Т.Г. Стратификация риска пациентов с артериальной гипертензией и сахарным диабетом 2-го типа: результаты украинского многоцентрового обсервационного исследования Статус // Артериальная гипертензия. — 2014. — 2. — С. 9-19.
7. Baron-Franco B., McLean G., Mair F.S., Roger V.L., Guthrie B., Mercer S.W. Comorbidity and polypharmacy in chronic heart failure: a large cross-sectional study in primary care // Br. J. Gen. Pract. — 2017. — 67(658). — Р. e314-e320. doi: 10.3399/bjgp17X690533.
8. Charvát J. What is the significance of the phenomenon of hypertension in disguise in patients with type 2 diabetes mellitus treated for long-lasting hypertension? [Article in Czech] // Vnitr. Lek. — 2016 Mar. — 62(3). — Р. 215-7.
9. Cifkova R. Epidemiology of hypertension // Manual of hypertension of the European Society of Hypertension / Ed. by G. Mancia, G. Grassi and J. Redon. — 2014. — Р. 1-13.
10. High Blood Pressure: Why prevention and control are urgent and important: a 2014 fact sheet from the World Hypertension League and the International Society of Hypertension.
11. Horr S., Nissen S. Managing hypertension in type 2 diabetes mellitus // Best Pract. Res. Clin. Endocrinol. Metab. — 2016. — 30(3). — Р. 445-454. doi: 10.1016/j.beem.2016. 06.001.
12. IDF Diabetes Atlas, 7th edition. — Brussels: International Diabetes Federation; 2015. Available from: http://www.diabetesatlas.org.
13. Kendir C., van den Akker M., Vos R., Metsemakers J. Cardiovascular disease patients have increased risk for comorbidity: A cross-sectional study in the Netherlands // Eur. J. Gen. Pract. — 2018 Dec. — 24(1). — Р. 45-50. doi: 10.1080/13814788.2017.1398318.
14. Knowles S., Hays R., Senra H. et al. Empowering people to help speak up about safety in primary care: Using codesign to involve patients and professionals in developing new interventions for patients with multimorbidity // Health Expect. — 2018. — 21(2). — Р. 539-548. doi: 10.1111/hex.12648.
15. Nibouche W.N., Biad A. Arterial hypertension at the time of diagnosis of type 2 diabetes in adults // Ann. Cardiol. Angeiol. (Paris). — 2016. — 65(3). — Р. 152-158. doi: 10.1016/j.ancard.2016.04.017.
16. Shad B., Ashouri A., Hasandokht T., Rajati F., Salari A., Naghshbandi M., Mirbolouk F. Effect of multimorbidity on quality of life in adult with cardiovascular disease: a cross-sectional study // Health Qual. Life Outcomes. — 2017. — 15(1). — 240. doi: 10.1186/s12955-017-0820-8.
17. Vetrano D.L., Calderón-Larrañaga A., Marengoni A., Onder G., Bauer J.M., Cesari M., Ferrucci L., Fratiglioni L. et al. An international perspective on chronic multimorbidity: approaching the elephant in the room // J. Gerontol. A Biol. Sci. Med. Sci. — 2018. — 73(10). — Р. 1350-1356. doi: 10.1093/gerona/glx178.
Similar articles


Authors: Зябліцев С.В.(1), Чернобривцев О.П.(1), Зябліцев Д.С.(2)
1 - Національний медичний університет імені О.О. Богомольця, м. Київ, Україна
2 - Київський медичний університет, м. Київ, Україна
International journal of endocrinology Том 15, №1, 2019
Categories: Endocrinology
Sections: Clinical researches