International neurological journal №8 (102), 2018
Дорогие и востребованные неврологи, детские и взрослые!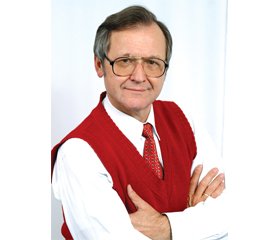 От имени редакции «Международного неврологического журнала» поздравляю вас с Международным днем невролога и с Новым, 2019-м годом!
Трудный был прошедший год, но он был доброжелательным к неврологам. Мы остались в строю и крепко держим молоточек.
Желаю сохранить достоинство нашей профессии и хочу напомнить слова классика: «Невролог — это интеллигенция и элита медицины!»
Здоровья вам, вашим семьям и близким, творческих успехов! Так держать!
Главный редактор
«Международного
неврологического журнала»,
академик Академии наук
высшей школы Украины,
заслуженный деятель науки
и техники, лауреат
Государственной премии
проф. С.К. Евтушенко
For the full article you need to subscribe to the magazine.