"Emergency medicine" №8(95), 2018
Anesthetic management of laparoscopic gynecologic surgeries: a new view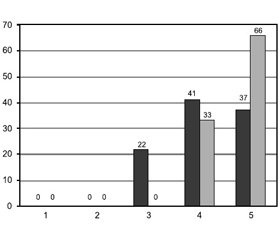 Authors:

Чаплинський Р.П.(1), Сафонов Р.А.(1), Омельченко-Селюкова А.В.(2)
(1) — Комунальний заклад охорони здоров'я «Обласна клінічна лікарня — Центр екстреної медичної допомоги та медицини катастроф», м. Харків, Україна
(2) — Харківський національний медичний університет, м. Харків, Україна



Categories:

Medicine of emergency



Sections:

Clinical researches
Summary
Актуальність. У теперішній час у світі понад 90 % всіх гінекологічних операцій виконується лапароскопічно. Все частіше такі операції проводяться в умовах реґіонарної анестезії. Мета. Порівняння перебігу післяопераційного періоду у пацієнток, які зазнали лапароскопічних гінекологічних втручань в умовах загальної або реґіонарної анестезії. Матеріали та методи. У проспективне когортне дослідження було включено 208 пацієнток, яким виконувались лапароскопічні консервативна міомектомія та екстирпація матки з придатками у відділенні оперативної гінекології з малоінвазивними технологіями Харківського регіонального перинатального центру Комунального закладу охорони здоров'я «Обласна клінічна лікарня — Центр екстреної медичної допомоги та медицини катастроф» у 2016–2018 роках. Середній вік пацієнток становив 44,78 ± 8,01 року. Пацієнтки були розподілені на дві групи: у першій використовували загальну анестезію (ЗА) зі штучною вентиляцією легень (група ЗА) (n = 103), у другій комбіновану реґіонарну анестезію (група РА) (n = 105). Результати. Впродовж усього післяопераційного періоду оцінка болю за візуальною аналоговою шкалою (ВАШ) була вірогідно нижчою серед пацієнтів групи РА. Найбільша різниця між показниками в обох групах спостерігалась через 3, 6 та 12 годин після операції (бали за ВАШ у групі ЗА були більше, ніж у групі РА, у 6,4 раза). Частота виникнення післяопераційної нудоти та блювання була вірогідно вищою у групі ЗА — 20,4 % порівняно з 5,7 % у групі РА. Активізація пацієнток групи РА починалась через 5 годин, у групі ЗА — через 16–18 годин. Рівень задоволеності пацієнток лікуванням за шкалою Лайкерта (1–5 балів) оцінювався через 3 місяці після операції: у групі РА (4,67 ± 0,41 бала) показано значно більшу задоволеність лікуванням, ніж у групі ЗА (4,15 ± 0,73 бала). Висновки. Комбінована реґіонарна анестезія — ефективний метод знеболювання лапароскопічних гінекологічних операцій. Саме така багатокомпонентна методика, за результатами нашого дослідження, є більш ефективною, безпечною, комфортнішою для пацієнтів.
Актуальность. В настоящее время в мире более 90 % всех гинекологических операций выполняется лапароскопически. Все чаще такие операции проходят в условиях регионарной анестезии. Цель. Сравнение течения послеоперационного периода у пациенток, подвергшихся лапароскопическим гинекологическим вмешательствам в условиях общей или регионарной анестезии. Материалы и методы. В проспективное когортное исследование были включены 208 пациенток, которым проводились лапараскопические консервативная миомэктомия и экстирпация матки с придатками в отделении оперативной гинекологии с малоинвазивными технологиями Харьковского регионального перинатального центра Коммунального предприятия здравоохранения «Областная клиническая больница — Центр экстренной медицинской помощи и медицины катастроф» в 2016–2018 годах. Средний возраст пациенток составил 44,78 ± 8,01 года. Пациентки были раcпределены на две группы: в первой использовали общую анестезию (ОА) с искусственной вентиляцией легких (группа ОА) (n = 103), во второй комбинированную регионарную анестезию (группа РА) (n = 105). Результаты. В течение всего послеоперационного периода оценка боли по визуальной аналоговой шкале (ВАШ) была достоверно ниже среди пациентов группы РА. Наибольшая разница между показателями обеих групп наблюдалась через 3, 6 и 12 часов после операции (баллы по ВАШ в группе ОА были больше, чем в группе РА, в 6,4 раза). Частота возникновения послеоперационной тошноты и рвоты была достоверно выше в группе ОА — 20,4 % по сравнению с 5,7 % в группе РА. Активизация пациенток группы РА начиналась через 5 часов, в группе ОА — через 16–18 часов. Уровень удовлетворенности пациенток лечением по шкале Лайкерта (1–5 баллов) оценивался через 3 месяца после операции; пациентки в группе РА (4,67 ± 0,41 балла) выразили значительно большую удовлетворенность лечением, чем пациентки группы ОА (4,15 ± 0, 73 балла). Выводы. Комбинированная регионарная анестезия — эффективный метод обезболивания лапароскопических гинекологических операций. Именно такая многокомпонентная методика, по результатам нашего исследования, является более эффективной, безопасной, комфортной для пациентов.
Background. Currently, more than 90 % of all gynecologic surgeries in the world are performed laparoscopically. The advantages of this type of surgery are less trauma, cosmetic effect, the possibility of early activation of patients and reduced hospital stay. Increasingly, such operations are performed under regional anesthesia. The purpose was to compare the postoperative period in patients undergoing laparoscopic gynecologic interventions under general (GA) or regional anesthesia (RA). Materials and methods. A prospective cohort study included 208 patients who underwent laparoscopic conservative myomectomy and removal of the uterus with appendages in the department of operative gynecology with minimally invasive technologies of the Kharkiv Regional Perinatal Center of "Regional Clinical Hospital — Center for Emergency Medical Care and Disaster Medicine" in 2016–2018. The average age of patients was 44.78 ± 8.01 years. Patients were divided into 2 groups: in the first one (n = 103), GA with mechanical ventilation was used, in the second one (n = 105) — combined RA. The clinical status of patients was evaluated based on the results of non-invasive monitoring. The assessment of the pain syndrome was carried out using a visual analog scale (VAS). Various side effects such as nausea and vomiting, shoulder pain, postoperative shive­ring, headache as well as frequency and type of anesthesia have been analyzed by patients' surveys. Results. Throughout all postoperative period, pain according to VAS was significantly lower among patients in the RA group. The biggest difference between both groups was observed 3, 6 and 12 hours after surgery (VAS scores in the GA group were 6.4 times higher than those in the RA group). The pain in the shoulders, which often accompanies the early postoperative period of surgeries performed using pneumoperitoneum, was found in 14.6 % of patients from the GA group and in 3.8 % — from the RA group that is significantly lower. The incidence of postoperative nausea and vomiting was significantly higher in the GA group — 20.4 % compared to 5.7 % in the RA group. When comparing me­thods of analgesia in the postoperative period, it was found that patients in the GA group received narcotic analgesics in average twice, while patients in the RA group received non-steroidal anti-inflammatory drugs 1–2 times per day. Activation of patients in the RA group began after 5 hours, in the group of GA — after 16–18 hours. Already in the first postoperative day, patients of the RA group had active peristalsis and passage of flatus; among GA patients, restoration of bowel activity occurred 2–3 days after surgery. The results of patient satisfaction with treatment on Likert scale (1–5 points) were evaluated 3 months after surgery in terms of recovery, pain severity and return to normal activity. One hundred patients in the GA group and 99 patients of the RA group took part in a telephone survey. The majority of patients in the RA group expressed significantly greater satisfaction with the treatment (4.67 ± 0.41 points) than patients in the GA group (4.15 ± 0.73 points). Conclusions. Combined regional anesthesia is an effective method of pain relief in laparoscopic gynecologic surge­ries. Regional anesthesia provides adequate muscle relaxation and appropriate working environment for operators, without compromising general anesthesia and avoiding its unwanted risks. It is this multicomponent technique, according to our research, that it is more effective, safe, more comfortable for patients. We also found that patients ope­rated under RA were generally more satisfied with treatment.
Keywords
реґіонарна анестезія; спінальна анестезія; пневмоперитонеум; міомектомія; екстирпація матки; plexus hypogastricus superior
регионарная анестезия; спинальная анестезия; пневмоперитонеум; миомэктомия; экстирпация матки; plexus hypogastricus superior
regional anesthesia; spinal anesthesia; pneumoperitonium; myomectomy; uterine extirpation; plexus hypogastricus superior
For the full article you need to subscribe to the magazine.
Bibliography
1. Yildirim D., Hut A., Uzman S. et al. Spinal anesthesia is safe in laparoscopic total extraperitoneal inguinal hernia repair. A retrospective clinical trial // Videosurgery and Other Miniinvasive Techniques. 2017; 12(4): 417-427. doi: 10.5114/wiitm.2017.72325.
2. Nikodemski T., Biskup A., Taszarek A. et al. Implementation of an enhanced recovery after surgery (ERAS) protocol in a gynaecology department — the follow-up at 1 year // Contemporary Oncology. 2017; 21(3): 240-243. doi: 10.5114/wo.2017.69589.
3. Asgari, Zahra et al. Spinal Anesthesia and Spinal Anesthesia with Subdiaphragmatic Lidocaine in Shoulder Pain Reduction for Gynecological Laparoscopic Surgery: A Randomized Clinical Trial // Pain Research & Management. 2017; 1721460. PMC. Web. 27 Jan. 2018.
4. Mohamed K.S., Abd-Elshafy S.K., El Saman A.M. The impact of magnesium sulfate as adjuvant to intrathecal bupivacaine on intra-operative surgeon satisfaction and postoperative analgesia during laparoscopic gynecological surgery: randomized clinical study // The Korean Journal of Pain. 2017; 30(3): 207-213. doi: 10.3344/kjp.2017.30.3.207.
5. Bajwa S.J.S., Kulshrestha A. Anaesthesia for laparoscopic surgery: General vs regional anaesthesia // Journal of Minimal Access Surgery. 2016; 12(1): 4-9. doi: 10.4103/0972-9941.169952.
6. Hadi B.A. A randomized, controlled trial of a clinical pharmacist intervention in microdiscectomy surgery — low dose intravenous ketamine as an adjunct to standard therapy / B.A. Hadi, R. Daas, R. Zelkó // Saudi Pharmaceutical Journal. 2013; 21(2): 169-175.
7. Thomas M., Tennant I., Augier R. et al. The role of pre-induction ketamine in the management of postoperative pain in patients undergoing elective gynaecological surgery at the University Hospital of the West Indies / M. Thomas, I. Tennant, R. Augier et al. // The West Indian Medical Journal. 2012; 61(3): 224-229.
8. Пат. 113158 Україна, МПК A61M 19/00, A61M 21/00 (2016.01). Спосіб комбінованої реґіонарної анестезії лапаро–скопічних гінекологічних операцій / Чаплинський Р.П., Фесенко В.С., Сафонов Р.А — З. № u2016 08379; заявл. 29.07.2016; опубл. 10.01.2017.
Similar articles


Authors: Галушко О.А.(1), Мамчич В.І.(1), Донець В.В.(2), Чайка М.А.(1, 2)
(1) — Національна медична академія післядипломної освіти імені П.Л. Шупика, м. Київ, Україна
(2) — КЗ КОР «Київська обласна клінічна лікарня», м. Київ, Україна
"Emergency medicine" №5(100), 2019
Date: 2019.09.12
Categories: Medicine of emergency
Sections: Clinical researches


Authors: Лизогуб М.В.(1), Георгіянц М.А.(2), Лизогуб К.І.(2)
(1) — ДУ «Інститут патології хребта та суглобів ім. проф. М.І. Ситенка НАМН України», м. Харків, Україна
(2) — Харківська медична академія післядипломної освіти, м. Харків, Україна
"Emergency medicine" №8(103), 2019
Date: 2020.01.27
Categories: Medicine of emergency
Sections: Clinical researches


Authors: Чаплинський Р.П.(1), Панов В.М.(1), Сафонов Р.А.(1), Омельченко-Селюкова А.В.(2)
(1) — КЗОЗ «Обласна клінічна лікарня — Центр екстреної медичної допомоги та медицини катастроф», м. Харків, Україна
(2) — Харківський національний медичний університет, м. Харків, Україна
"Emergency medicine" №5(92), 2018
Date: 2018.10.10
Categories: Medicine of emergency
Sections: Clinical researches