"Emergency medicine" №1(96), 2019
The changes in lymphocyte populations in patients with colorectal cancer depending on the method of anesthesia during surgical treatment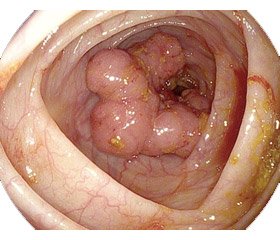 Summary
Мета. Вивчення впливу різних методів періопераційного знеболювання на деякі показники імунної системи та рівня імунодепресії через кількісні зміни у популяціях лімфоцитів і активність Т-лімфоцитів при хірургічному лікуванні раку прямої кишки. Матеріали та методи. У дослідження включено 60 пацієнтів, оперованих з приводу раку прямої кишки. Проведено аналіз кількісних змін у популяціях лімфоцитів і активності Т-лімфоцитів при хірургічному лікуванні раку прямої кишки в ранньому та віддаленому післяопераційному періоді залежно від методу періопераційного знеболювання. Результати. В результаті дослідження встановлено, що в групі пацієнтів із використанням інгаляційного анестетика севоран для загальної анестезії відзначали зменшення активності Т-лімфоцитів і мінімальний вплив на кількість усіх досліджуваних популяцій лімфоцитів у ранньому післяопераційному періоді. Застосування в досліджуваній групі пропофолу для загальної анестезії менше впливало на активність Т-лімфоцитів порівняно з севораном у ранньому післяопераційному періоді. У досліджуваній групі з епідуральною аналгезією для періопераційного знеболювання спостерігали тривалий позитивний ефект на імунну систему у віддаленому післяопераційному періоді, що супроводжувалося відновленням і посиленням активності Т-лімфоцитів у віддаленому післяопераційному періоді порівняно з парентеральним опіоїдним анальгетиком для знеболювання після операції. Севоран та епідуральна анальгезія мали мінімальний вплив на кількісну популяцію лімфоцитів порівняно з пропофолом у досліджуваних групах. Висновки. Використання епідуральної аналгезії в поєднанні з парентеральним декскетопрофеном і парацетамолом для періопераційного знеболювання чинить менший імунодепресивний ефект на імунну систему порівняно з парентеральним опіоїдом омнопон, тому має переваги для застосування для післяопераційного знеболювання онкологічних пацієнтів при хірургічному лікуванні раку прямої кишки. Пропофол краще зберігає активність Т-лімфоцитів порівняно з інгаляційним анестетиком севоран і може бути кращим як гіпнотик для загальної анестезії у пацієнтів із факторами ризику імунодепресії при хірургічному лікуванні раку прямої кишки.
Цель. Изучение влияния различных методов периоперационного обезболивания на некоторые показатели иммунной системы и уровня иммунодепрессии через количественные изменения в популяциях лимфоцитов и активность Т-лимфоцитов при хирургическом лечении рака прямой кишки. Материалы и методы. В исследование включены 60 пациентов, оперированных по поводу рака прямой кишки. Проведен анализ количественных изменений в популяциях лимфоцитов и активности Т-лимфоцитов при хирургическом лечении рака прямой кишки в раннем и отдаленном послеоперационном периоде в зависимости от метода периоперационного обезболивания. Результаты. В результате исследования установлено, что в группе пациентов с использованием ингаляционного анестетика севоран для общей анестезии отмечалось уменьшение активности Т-лимфоцитов и минимальное влияние на количество всех исследуемых популяций лимфоцитов в раннем послеоперационном периоде. Применение в исследуемой группе пропофола для общей анестезии менее влияло на активность Т-лимфоцитов по сравнению с севораном в раннем послеоперационном периоде. В исследуемой группе с эпидуральной анальгезией для периоперационного обезболивания наблюдали длительный положительный эффект на иммунную систему в отдаленном послеоперационном периоде, что сопровождалось восстановлением и усилением активности Т-лимфоцитов в отдаленном послеоперационном периоде в сравнении с парентеральным опиоидным анальгетиком для обезболивания после операции. Севоран и эпидуральная анальгезия имели минимальное влияние на количественную популяцию лимфоцитов в сравнении с пропофолом в исследуемых группах. Выводы. Использование эпидуральной анальгезии в сочетании с парентеральным декскетопрофеном и парацетамолом для периоперационного обезболивания оказывает меньший иммунодепрессивный эффект на иммунную систему в сравнении с применением парентерального опиоида омнопон. Пропофол лучше сохраняет активность Т-лимфоцитов, чем ингаляционный анестетик севоран, и предпочтителен в качестве гипнотика для общей анестезии у пациентов с факторами риска иммунодепрессии при хирургическом лечении рака прямой кишки.
Background. In the perioperative period, stress response induced by surgery together with some anesthetics and analgesics can cause immunosuppression. That can be accompanied by a decrease in the number of lymphocyte populations and their activity, thus forming an immunosuppressive state. Recent retrospective studies and meta-analyzes show that mitigation of surgical stress can reduce cancer mortality and cancer recurrence due to reduced immunosuppression after the surgical treatment of colon cancer, therefore the choice of method of perioperative analgesia in colorectal surgery with minimal effect on the immune system remains relevant. The purpose of the study was to study the effect of various methods of perioperative analgesia on some indicators of the immune system and level of immunosuppression through quantitative changes in lymphocyte populations and T-lymphocyte activity during surgical treatment of colorectal cancer. Materials and methods. The study included 60 patients operated for colorectal cancer. The patients were randomized into two groups with diagnosed colorectal cancer (T2-3N0-2M0). The control points for the studying the number of CD3+, CD4+, CD8+, CD3-CD56+/CD16+, CD4/CD8 were: the first point — before the operation, the second point — in three days after the operation, the point 3 — in 7–10 days after the operation, the point four — 3 months after the operation. Results. The study found the patients after inhalation anesthetic sevorane to be used for general anesthesia to have reduced T-lymphocyte activity and a minimal effect on the number of all lymphocyte populations studied in the early postoperative period. The administration of propofol for general anesthesia less influenced on the activity of T-lymphocytes in comparison with sevorane administration in the early postoperative period. Patients with epidural analgesia for perioperative analgesia had long-lasting positive effect on the immune system in the late postoperative period, which was accompanied by the restoration and increasing of T-lymphocyte activity at the late postoperative period in comparison with parenteral opioid analgesia after surgery. Propofol and epidural analgesia had a minimal effect on the quantitative lymphocyte population in comparison with sevorane in the studied groups. The parenteral opioid analgesic omnopon for postoperative analgesia caused a significant decrease in T-lymphocyte activity, which was observed in the late postoperative period compared with the group with epidural analgesia. Conclusions. The use of epidural analgesia in combination with parenteral dexketoprofen and paracetamol for perioperative analgesia had a lower immunosuppressive effect in comparison with parenteral opioid omnopon and is more preferable for analgesia in patients with colorectal cancer. Propofol save T-lymphocyte activity compared with inhaled anesthetic sevorane and may be preferable as a hypnotic for general anesthesia in patients during surgical treatment of colorectal cancer.
Keywords
рак прямої кишки; епідуральна аналгезія; пропофол; севоран; популяції лімфоцитів; активність Т-лімфоцитів
рак прямой кишки; эпидуральная анальгезия; пропофол; севоран; популяции лимфоцитов, активность Т-лимфоцитов
rectal cancer; epidural analgesia; propofol; sevorane; lymphocyte populations; T-lymphocyte activity
For the full article you need to subscribe to the magazine.
Bibliography
1. World Cancer Research Fund International. American Institute for Cancer Research. Сolorectal cancer. — https://www.wcrf.org
2. Національний канцер-реєстр. Структура захворюваності та смертності. 2016; 19.
3. Уніфікований клінічний протокол первинної, вторинної (спеціалізованої), третинної (високоспеціалізованої) медичної допомоги та медичної реабілітації. Колоректальний рак. Наказ Міністерства охорони здоров'я України. 12.07.2016; 703.
4. Bernabé D.G., Tamae A.C., Biasoli É.R., Oliveira S.H. Stress hormones increase cell proliferation and regulates interleukin-6 secretion in human oral squamous cell carcinoma cells // Brain Behav Immun. 2011, 25: 574-583. doi: 10.1016/j. bbi. 2010.12.012. [PubMed] [Cross Ref].
5. Retsky M., Demicheli R., Hrushesky W.J. Does surgery induce angiogenesis in breast cancer? Indirect evidence from relapse pattern and mammography paradox // Int. J. Surg. 2005; 3: 179-187. doi: 10.1016/j. ijsu. 2005.08.002.
6. Yang E.V., Kim S.J., Donovan E.L., Chen M., Gross A.C., Webster Marketon J.I. et al. Norepinephrine upregulates VEGF, IL-8, and IL-6 expression in human melanoma tumor cell lines: implications for stress-related enhancement of tumor progression // Brain. Behav. Immun. 2009; 23: 267-275. doi: 10.1016/j.bbi. 2008.10.005. [PMC free article] [PubMed] [Cross Ref].
7. Calcagni E., Elenkov I. Stress system activity, innate and T helper cytokines, and susceptibility to immune-related diseases // Ann N.Y. Acad. Sci. 2006; 1069: 62-76. doi: 10.1196/annals. 1351.006. [PubMed] [Cross Ref].
8. Wichmann M.W., Meyer G., Adam M., Höchtlen-Vollmar W., Angele M.K., Schalhorn A., Wilkowski R., Müller C., Schildberg F.W. Detrimental immunologic effects of preoperative chemoradiotherapy in advanced rectal cancer // Dis. Colon. Rectum. 2003 Jul; 46(7): 875-87.
9. Ryungsa Kim. Effects of surgery and anesthetic choice on immunosuppression and cancer recurrence // J. Transl. Med. 2018; 16: 8.
10. Yumna Talukder, Andrew P. Stillwell, Simon K. Siu and Yik-Hong Ho. Comparing Survival and Recurrence in Curative Stage I to III Colorectal Cancer in Transfused and Nontransfused Patients // Int. Surg. January-February 2014; 99, 1: 8-16.
11. Chen W.K., Miao C.H. The effect of anesthetic technique on survival in human cancers: a meta-analysis of retrospective and prospective studies // PLoS. 2013; 8(2): e56540.
12. Neeman E., Ben-Eliyahu S. Surgery and stress promote cancer metastasis: new outlooks on perioperative mediating mechanisms and immune involvement // Brain. Behav. Immun. 2013; 30(Suppl): 32-40. doi: 10.1016/j. bbi. 2012.03.006. [PMC freearticle] [PubMed] [Coss Ref].
13. Применение проточной цитометрии для оценки функциональной активности иммунной системы человека / Б.В. Пинегин, А.А. Ярилин, А. В. Симонова [и др.]: Пособие для врачей-лаборантов. М., 2001; 53.
14. Гриневич Ю.А. Основы клинической иммунологии опухолей / Ю.А. Гриневич, Л.Я. Каменец. К.: Здоров'я, 1986; 158.
15. Kennedy B.C., Hall G.M. Neuroendocrine and inflammatory aspects of surgery:do they affect outcome? // Acta Anaesthesiol. Belg. 1999; 50: 205-9.
16. Kim R. Anesthetic technique and cancer recurrence in oncologic. surgery: unraveling the puzzle // Cancer Metastasis Rev. 2017; 36: 159-177. doi: 10.1007/s10555-016-9647-8. [PubMed] [Cross Ref].
17. Gottschalk A., Sharma S., Ford J., Durieux M.E., Tiouririne M. Review article: the role of the perioperative period in recurrence after cancer surgery // Anesth. Analg. 2010; 110: 1636-1643. doi: 10.1213/ANE.0b013e3181de0ab6. [PubMed] [Cross Ref].
18. Sood A.K., Bhatty R., Kamat A.A., Landen C.N., Han L., Thaker P.H. et al. Stress hormone mediated invasion of ovarian cancer cells // Clin. Cancer. Res. 2006; 12: 369-375. doi: 10.1158/1078-0432.CCR-05-1698. [PMC free article] [PubMed] [Cross Ref].
19. Wong H.P., Ho J.W., Koo M.W., Yu L., Wu W.K., Lam E.K. et al. Effects of adrenaline in human colon adenocarcinoma HT-29 cells // Life Sci. 2011; 88: 1108-1112. doi: 10.1016/j.lfs. 2011.04.007. [PubMed] [Cross Ref].
20. Horowitz M., Neeman E., Sharon E., Ben-Eliyahu S. Exploiting the critical perioperative period to improve long-term cancer outcomes // Nat. Rev. Clin. Oncol. 2015; 12: 213-226. doi: 10.1038/nrclinonc. 2014.224. [PMC free article] [PubMed] [Cross Ref].
21. Snyder G.L., Greenberg S. Effect of anaesthetic technique and other perioperative factors on cancer recurrence // BJA: British Journal of Anaesthesia. 2010; 105(2, 1): 106-115. https://doi.org/10.1093/bja/aeq164.
Similar articles



Authors: Завгородний А.А., Гриценко С.Н.
ГУ «Запорожская медицинская академия последипломного образования МЗ Украины», г. Запорожье, Украина
"Emergency medicine" 6 (85) 2017
Date: 2017.11.13
Categories: Medicine of emergency
Sections: Clinical researches