"Emergency medicine" №2(97), 2019
The combination of carbapenem resistance and colistin resistance of pathogens of severe Gram-negative nosocomial infections: the first signs of the start of the postantibiotic era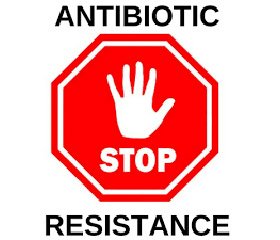 Authors:

Пилипенко М.М., Овсієнко Т.В., Бондар М.В.
Національна медична академія післядипломної освіти імені П.Л. Шупика, м. Київ, Україна



Categories:

Medicine of emergency



Sections:

Specialist manual
Summary
В статті окреслено сучасну ситуацію з поліантибіотикорезистентністю, що виникає у тяжких хворих в умовах відділення інтенсивної терапії (ВІТ), у світі і в Україні, наголошено на відмінностях усвідомлення цієї проблеми. Акцентовано увагу на поширеності карбапенемрезистентності і виникненні колістинрезистентності «проблемних» грамнегативних збудників нозокоміальних інфекцій, таких як P.аeruginosa та K.рneumoniae. Саме P.аeruginosa донедавна вважалась найбільш небезпечним (найпоширенішим і найбільш резистентним) збудником, тоді як на сьогодні на провідні позиції виходить саме K.рneumoniae. В статті наведено основні механізми резистентності цих збудників за фенотиповими проявами, а також підкреслені перспективи молекулярно-генетичного визначення механізмів резистентності «проблемного» збудника і відслідковування того, щоб він не поширювався. В роботі наведені також власні дані, які свідчать, що поширеність карбапенемрезистентних штамів у ВІТ неухильно зростає. Окреслено основні напрямки та шляхи запобігання антибіотикорезистентності і подолання її, які довели свою ефективність в розвинених країнах, а також зазначені проблеми та перспективи у цьому напрямку у ВІТ в Україні.
В статье обозначена современная ситуация с полиантибиотикорезистентностью, которая возникает у тяжелых больных в условиях отделения интенсивной терапии (ОИТ), в мире и в Украине, отмечаются различия в осознании этой проблемы. Акцентировано внимание на распространении карбапенемрезистентности и возникновении колистинрезистентности «проблемных» грамотрицательных возбудителей нозокомиальных инфекций, таких как P.аeruginosa и K.рneumoniae. Именно P.аeruginosa недавно считалась наиболее опасным (распространенным и наиболее резистентным) возбудителем, тогда как на сегодняшний день на ведущие позиции выходит именно K.рneumoniae. В статье приведены основные механизмы резистентности этих возбудителей по фенотипическим проявлениям, а также подчеркнуты перспективы молекулярно-генетического определения механизмов резистентности «проблемного» возбудителя и отслеживания того, чтобы он не распространялся. В работе представлены также собственные данные, свидетельствующие, что распространенность карбапенемрезистентных штаммов в ОИТ неуклонно растет. Определены основные направления и пути предупреждения и преодоления антибиотикорезистентности, которые доказали свою эффективность в развитых странах, а также указаны проблемы и перспективы в этом направлении в ОИТ в Украине.
This article considers the current situation with multidrug resistance, which occurs in critically ill patients in the intensive care units in the world and in Ukraine, and the differences in the recognition of this problem. It focuses on the spread of carbapenem resistance and the occurrence of colistin resistance of some "problematic" Gram-negative pathogens of nosocomial infections, such as P.aeruginosa and K.pneumoniae. P.aeruginosa until recently has been considered the most dangerous pathogen (the most common and the most resistant), but today K.pneumoniae became a leading one. The main mechanisms of these pathogens' resistance are presented in relation to their phenotypic manifestations. The prospects of molecular genetic determination of the mechanisms of "problematic" pathogen resistance are emphasized that facilitates control of their spread. The authors present their own data that the prevalence of carbapenem-resistant strains in the intensive care units is steadily increasing. The main directions and ways of preventing and overcoming antibiotic resistance have been identified, which have proved their effectiveness in developed countries, and the problems and prospects in this direction in the intensive care units in Ukraine were pointed out.
Keywords
антибіотикорезистентність; карбапенемрезистентність; колістинрезистентність; P.аeruginosa; K.рneumoniae; епідконтроль нагляду за використанням антибіотиків; огляд
антибиотикорезистентность; карбапенемрезистентность; колистинрезистентность; P.аerugi-nosa; K.рneumoniae; эпидконтроль наблюдений за использованием антибиотиков; обзор
antibiotic resistance; carbapenem resistance; colistin resistance; P.aeruginosa; K.pneumoniae; epidemiological surveillance of antibiotic use; review
For the full article you need to subscribe to the magazine.
Bibliography
1. Lim C., Takahashi E., Hongsuwan M. et al. Epidemiology and burden of multidrug–resistant bacterial infection in a developing country. — 2016. — eLife 5. — Р. e18082.
2. Founou R.C., Founou L.L., Essack S.Y. Extended spectrum beta–lactamase mediated resistance in carriage and clinical gram–negative ESKAPE bacteria: a comparative study between a district and tertiary hospital in South Africa // Antimicrob. Resist. Infect. Control. — 2018. — 14(7). — 134.
3. O'Neill J. Tackling drug–resistant infections globally: final report and recommendations. The review on Antimicrobial resistance. Chaired by May 2016. http://amr–review.org/.
4. Potter R.F., D'Souza A.W., Dantas G. The rapid spread of carbapenem–resistant Enterobacteriaceae // Drug. Resist. Updat. — 2016. — 29. — Р. 30–46.
5. Hsu L.Y., Apisarnthanarak A., Khan E. et al. Carbapenem–resistant Acinetobacter baumannii and Enterobacteriaceae in South and Southeast Asia // Clin. Microbiol. Rev. — 2017. — 30. — Р. 1–22.
6. Dondorp A.M., Limmathurotsakul D., Ashley E.A. What's wrong in the control of antimicrobial resistance in critically ill patients from low– and middle–income countries? // Intensive Care Med. — 2017. DOI 10.1007/s00134–017–4795–z.
7. Moradali M.F., Ghods S., Rehm B.H. Pseudomonas aeruginosa Lifestyle: A Paradigm for Adaptation, Survival, and Persistence // Front Cell. Infect. Microbiol. — 2017. — 7. — 39.
8. Meletis G., Exindari M., Vavatsi N. et al. Mechanisms responsible for the emergence of carbapenem resistance in Pseudomonas aeruginosa // Hippokratia. — 2012. — 16(4). — Р. 303–7.
9. Бондар М.В., Пилипенко М.М., Свінтуковський М.Ю., Харченко Л.А., Перевисла О.М., Цвик І.М. Антибіотикорезистентність мікроорганізмів: механізми розвитку й шляхи запобігання // Медицина невідкладних станів. — 2016. — № 3(74). — С. 11–15.
10. Тапальский Д.В., Осипов В.А., Жаворонок С.В. / Карбапенемазы грамотрицательных бактерий: распространение и методы детекции // Медицинский журнал. — 2012. — № 2. — С. 10–15.
11. Laupland K.B., Ruppe E., Harbarth S. In 2035, will all bacteria be multidrug resistant? // We are not sure Intensive Care Med. — 2016. — 42. — Р. 2021–2023. DOI 10.1007/s00134–016–4343–2.
12. Shields R.K., Nguyen M.H., Press E.G. et al. In vitro selection of meropenem resistance among ceftazidime–avibactam resistant, meropenem susceptible Klebsiella pneumoniae isolates with variant KPC–3 carbapenemases // Antimicrob. Agents Chemother. — 2017. — 61. — Р. e.00079–17.
13. Brink A.J., Messina A.P., Feldman C. et al. Antimicrobial stewardship across 47 South African hospitals: an implementation study // Lancet Infect. Dis. — 2016. — 16. — Р. 1017–1025.
14. Allegranzi B., Nejad S.B., Combescure C. et al. Burden of endemic health–care–associated infection in developing countries: systematic review and meta–analysis // Lancet. — 2011. — 377. — Р. 228–241.
15. World Health Organization. Testing the WHO Guidelines on hand hygiene in health care in eight pilot sites worldwide. Clean Care is Safer Care. World Health Organization, Geneva, 2016.
16. Фещенко Ю.І., Дзюблик О.Я., Дзюблик Я.О. та ін. Пневмонія у дорослих осіб: етіологія, патогенез, класифікація, діагностика, антибактеріальна терапія: Навчальний посібник. — К., 2013. — 171 с.
17. Салманов А.Г. Профілактика інфекцій області хірургічного втручання / А.Г. Салманов // Практика управління медичним закладом. — 2016. — № 6. — С. 34–42.
18. Бондар М.В., Пилипенко М.М., Харченко Л.А., Овсієнко Т.В. та ін. Еволюція мікробного пейзажу і сучасні тенденції формування антибіотикорезистентності у патогенної мікрофлори відділень інтенсивної терапії загального профілю // Медицина неотложных состояний. — 2017. — № 1(80). — С. 102–105.
19. Салманов А.Г. Стратегічний план дій України з профілактики інфекцій, пов'язаних з наданням медичної допомоги та антимікробної резистентності: Монографія / А.Г. Салманов. — К.: ТОВ «Аграр Медіа Груп», 2016. — 380 с.