Archive Of Ukrainian Ophthalmology Том 6, №3, 2018
Results of corneal astigmatism correction in phacoemulsification of cataract with the implantation of toric intraocular lenses and using the Bioptics program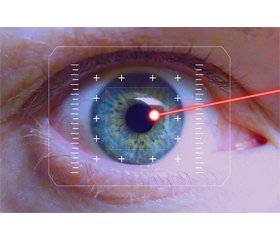 Authors:

Завгородня Н.Г., Новікова В.Ю.
Запорізький державний медичний університет МОЗ України, м. Запоріжжя, Україна



Categories:

Ophthalmology



Sections:

Specialist manual
Summary
Для оцінки ефективності хiрургiчного лiкування катаракти на очах із рогівковим астигматизмом при факоемульсифікації катаракти з iмплантацiєю торичної інтраокулярної лінзи (ІОЛ) та за методом «Біоптика» обстежений 31 хворий (42 ока). Виявлено, що імплантацiя торичних ІОЛ, як i використання програми «Бiоптика», дозволяє досягти високої гостроти зору на очах з астигматизмом. Вірогідне зменшення загального астигматизму мало місце в усіх хворих; вiддаленi результати бiльш стабiльнi при застосуваннi програми «Бiоптика».
Для оценки эффективности хирургического лечения катаракты на глазах с роговичным астигматизмом при факоэмульсификации катаракты с имплантацией торической интраокулярной линзы (ИОЛ) и по методу «Биоптика» обследован 31 больной (42 глаза). Выявлено, что имплантация торических ИОЛ, как и использование программы «Биоптика», позволяет получить высокую остроту зрения на глазах с астигматизмом. Достоверное уменьшение общего астигматизма имело место у всех больных; отдаленные результаты более стабильны при применении программы «Биоптика».
Background. One of the most urgent tasks in modern cataract surgery is to obtain the most predictable and accurate refractive result. At the present stage, one of the proposed methods for astigmatism correction is the use of toric intraocular lenses (IOLs). To correct these refractive disorders, various methods of refractive surgery are proposed. The purpose was to evaluate the effectiveness of surgical treatment of cataract in the eyes with corneal astigmatism during phacoemulsification of cataract with implantation of toric IOL and using the Bioptics method. Materials and methods. We have examined 31 patients (42 eyes) aged 20 to 79 years with cataract and corneal astigmatism from 0.5 to 3.75 D according to keratometry, operated for cataract. Besides the general ophthalmological examination, all patients were examined with A-scan, endothelial microscopy, optical biometry, calculation of toric IOL. Patients in the first group (n = 17; 22 eyes) underwent cataract phacoemulsification and implantation of toric IOL. The second group consisted of 14 patients (20 eyes) operated using the Bioptics method. Results. Results showed a significant increase in visual acuity as a result of surgical treatment in all patients. Also, the astigmatism according to autorefractometry after the operation was at the level of 0.58 ± 0.06 D, in contrast to the baseline — 2.61 ± 0.39 D, which indicates a decrease in astigmatism in group І by 77.7 % (p < 0.01) and a decrease by 75 % (p < 0.01) in group II (before — 2.80 ± 0.37 D and after — 0.70 ± 0.15 D). The index of total astigmatism in patients who were implanted with toric IOL increased for a year by 15.9 %, from 0.58 ± 0.06 D to 0.69 ± 0.18 D, and in the second group — by only 2.8 % (from 0.70 ± 0.15 D to 0.72 ± 0.14 D). Conclusions. Phacoemulsification of cataract with the implantation of toric IOL, as well as use of the Bioptics program allows achieving high visual acuity in the eyes with concomitant corneal astigmatism. Reduction of total astigmatism is achieved in all operated patients. The remote refractive results of astigmatism correction are more stable when using the Bioptics program. It is necessary to monitor the more distant results of refractive indexes in these patients and to develop the ways to improve the surgical treatment of cataract in the eyes with corneal astigmatism.
Keywords
торичні ІОЛ; «Біоптика»; корекція астигматизму
торические ИОЛ; «Биоптика»; коррекция астигматизма.
toric intraocular lenses; Bioptics; astigmatism correction
For the full article you need to subscribe to the magazine.
Bibliography
1. Хрипун К.В. Хирургическая коррекция астигматизма во время и после экстракции катаракты: Дис… канд. мед. наук: 14.01.07 / Хрипун К.В. — М., 2016. — 114 с.
2. Leaming D. Practice styles and preferences of ASCRS members — 2003 survey / D. Leaming // J. Cataract Refract. Surg. — 2004. — Vol. 30(4). — P. 892-900.
3. Wallace R.B. Refractive cataract surgery and multifocal IOLs / R.B. Wallace. — Thorofare, NJ: SLACK Incorporated, 2000. — 23 p.
4. Новая эра в лечении астигматизма: методики и технологии, разрушающие старые концепции / У.Э. Хилл, Д.Т. Холлэдей, Д. Дэвидсон, С.В. Скопер // Новое в офтальмологии. — 2016. — № 1. — С. 30-36.
5. Мельник В.О. Досвід імплантації інтраокулярних линз AcrySof IQ Toric при факоемульсифікації катаракт у хворих з високим ступенем астигматизму / В.О. Мельник // «Філатовські читання»: наук.-практ. конференція офтальмологів з міжнародною участю, 24–25 трав. 2012 р.: матеріали. — Одеса, 2012. — С. 74.
6. Федяшев Г.А. Оценка ротационной стабильности торических линз AcrySof Toric после факоэмульсификации возрастной катаракты / Г.А. Федяшев, В.В. Егоров, А.В. Егорова // Современные технологии катарактальной и рефракционной хирургии: XI науч.-практ. конф: тезисы докл. — М., 2010. — С. 210-212.
7. Бубнова И.А. Возможности коррекции астигматизма методом LASIK в хирургии катаракты: Дис… канд. мед. наук: спец. 14.00.08 «Глазные болезни» / Бубнова И.А. — М., 2006. — 122 с.
8. Оздербаева А.А. Биоптический метод коррекции роговичного астигматизма у пациентов с катарактой и миопией: автореф. Дис… канд. мед. наук: 14.01.07 «Глазные болезни» / Оздербаева А.А. — М., 2012. — 24 с.
Similar articles


Authors:
Малачкова Н.В.(1), Прус Є.Л.(2), Радьога К.М.(2) (1) — Вінницький національний медичний університет ім. М.І. Пирогова, м. Вінниця, Україна (2) — Центр зору «Оптимал», м. Вінниця, Україна


Archive Of Ukrainian Ophthalmology Том 8, №2, 2020
Date: 2020.08.26
Categories: Ophthalmology
Sections: Clinical researches


Authors: Риков С.О.(1, 2), Денисюк Л.І.(1, 2), Тутченко Л.П.(1, 2), Сковрон М.В.(1), Лисенко М.Г.(1, 2), Косуба С.І.(1, 2)
(1) — Національна медична академія післядипломної освіти імені П.Л. Шупика МОЗ України, м. Київ, Україна
(2) — Київська міська клінічна офтальмологічна лікарня «Центр мікрохірургії ока», м. Київ, Україна
Archive Of Ukrainian Ophthalmology Том 7, №3, 2019
Date: 2019.10.09
Categories: Ophthalmology
Sections: Specialist manual