"Emergency medicine" №3(98), 2019
Cardiomyopathies in pregnant women: features of anesthetic management during labor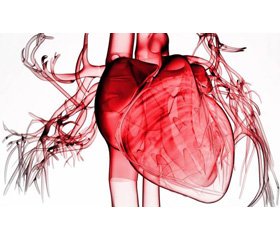 Authors:

Станин Д.М., Клигуненко Е.Н., Сединкин В.А.
Государственное учреждение «Днепропетровская медицинская академия МЗ Украины», г. Днепр, Украина



Categories:

Medicine of emergency



Sections:

Specialist manual
Summary
У статті розглядаються особливості проведення анестезіологічного забезпечення у вагітних із кардіоміопатіями. Наведено патофізіологічні зміни, що відбуваються при гіпертрофічній, дилатаційній і рестриктивній кардіоміопатії на тлі вагітності. Анестезіологічна тактика при кардіоміопатії у вагітних, які потребують розродження, вирішальним чином визначається ступенем компенсації кровообігу. Однією з головних вимог до анестезіологічного забезпечення при пологах у даній ситуації є максимально можлива стабільність параметрів гемодинаміки. Епідуральна анестезія є методом вибору при розродженні вагітних із кардіоміопатією.
В статье рассматриваются особенности проведения анестезиологического пособия у беременных с кардиомиопатиями. Приведены патофизиологические изменения, происходящие при гипертрофической, дилатационной и рестриктивной кардиомиопатии на фоне беременности. Анестезиологическая тактика при кардиомиопатии у беременных, нуждающихся в родоразрешении, существенным образом определяется степенью компенсации кровообращения. Одним из главных требований к анестезиологическому пособию при родоразрешении в данной ситуации является максимально возможная стабильность параметров гемодинамики. Эпидуральная анестезия является методом выбора при родоразрешении беременных с кардиомиопатией.
The article discusses the features of anesthesia in pregnant women with cardiomyopathies. The pathophysiological changes that occur in hypertrophic, dilated and restrictive cardiomyopathy during pregnancy are described. Anesthetic management for cardiomyopathy in pregnant women who need delivery is crucially determined by the degree of compensation of blood circulation. One of the main requirements for anesthesia during delivery in this situation is the maximum possible stability of hemodynamic parameters. Epidural anesthesia is the method of choice for the delivery in pregnant women with cardiomyopathy.
Keywords
вагітність; пологи; кардіоміопатія; анестезія; огляд
беременность; роды; кардиомиопатия; анестезия; обзор
pregnancy; delivery; cardiomyopathy; anesthesia; review
For the full article you need to subscribe to the magazine.
Bibliography
1. Охапкин M.Б. Ведение и родоразрешение беременных с заболеваниями сердца: Пособие для врачей и интернов / Охапкин M.Б., Гурьев Д.Л., Хитров М.В. — 2008.
2. Шапошник И.И. Гипертрофическая кардиомиопатия / Шапошник И.И., Богданов Д.В. — М.: ИД «Медпрактика-М», 2008. — 127 с.
3. Cardona-Guarache R. Treatment of Peripartum Cardiomyopathy: A Call to Action / Cardona-Guarache R., Kron J. // Canadian Journal of Cardiology. — 2015. — Vol. 31. — P. 1418-1420.
4. Pfeffer T.J. Pregnancy and Heart Disease: Pregnancy-Associated Hypertension and Peripartum Cardiomyopathy / Pfeffer T.J., Hilfiker-Kleiner D. // Curr. Probl. Cardiol. — 2018. — Vol. 43(9). — P. 364-388.
5. Pregnancy in women with a cardiomyopathy: Outcomes and predictors from a retrospective cohort / Billebeau G., Etienne M., Cheikh-Khelifa R. et al. // Arch. Cardiovasc. Dis. — 2018. — Vol. 111(3). — P. 199-209. doi: 10.1016/j.acvd.2017.05.010.
6. Pulmonary Hypertension and Pregnancy Outcomes: Insights from the National Inpatient Sample / Thomas E., Yang J., Xu J. et al. // Am. Heart Assoc. — 2017. — Vol. 6(10). — pii: e006144. doi: 10.1161/JAHA.117.006144
Similar articles

Authors:
Ершова И.Б., Осипова Т.Ф., Нестерова Т.В. - ГУ «Луганский государственный медицинский университет»; Чернова Е.В., Гаврыш Л.И. - Луганская городская детская многопрофильная больница № 3; Калапала Б., Мацюх Н.В., Карнилович А.С. - ГУ «Луганский государственный медицинский университет»


"Child`s Health" 4 (55) 2014
Date: 2014.08.07
Categories: Pediatrics/Neonatology
Sections: Specialist manual