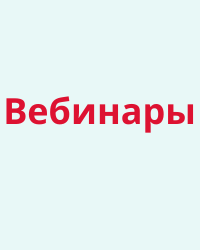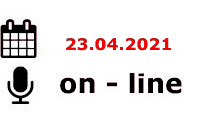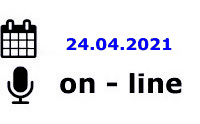 ---
СІМЕЙНІ ЛІКАРІ ТА ТЕРАПЕВТИ
---
НЕВРОЛОГИ, НЕЙРОХІРУРГИ, ЛІКАРІ ЗАГАЛЬНОЇ ПРАКТИКИ, СІМЕЙНІ ЛІКАРІ
---
КАРДІОЛОГИ, СІМЕЙНІ ЛІКАРІ, РЕВМАТОЛОГИ, НЕВРОЛОГИ, ЕНДОКРИНОЛОГИ
---
СТОМАТОЛОГИ
---
ІНФЕКЦІОНІСТИ, СІМЕЙНІ ЛІКАРІ, ПЕДІАТРИ, ГАСТРОЕНТЕРОЛОГИ, ГЕПАТОЛОГИ
---
ТРАВМАТОЛОГИ
---
ОНКОЛОГИ, (ОНКО-ГЕМАТОЛОГИ, ХІМІОТЕРАПЕВТИ, МАМОЛОГИ, ОНКО-ХІРУРГИ)
---
ЕНДОКРИНОЛОГИ, СІМЕЙНІ ЛІКАРІ, ПЕДІАТРИ, КАРДІОЛОГИ ТА ІНШІ СПЕЦІАЛІСТИ
---
ПЕДІАТРИ ТА СІМЕЙНІ ЛІКАРІ
---
АНЕСТЕЗІОЛОГИ, ХІРУРГИ
«Practical Oncology» Том 2, №1, 2019
Case of pseudoangiomatous stromal hyperplasia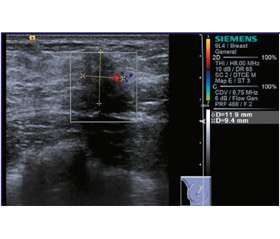 Authors:

Галішина Г.О.
Спеціалізований мамологічний центр ПП «Перша приватна клініка», м. Київ, Україна



Categories:

Oncology



Sections:

Specialist manual
Summary
Псевдоангіоматозна стромальна гіперплазія (PASH) — це рідкісне доброякісне фіброзне ураження, в основі якого лежить патологічне розростання мезенхімальної тканини з клітинною вистілкою, що імітує судини. В статті наведено випадок PASH у жінки 25 років з історією спостереження.
Псевдоангиоматозная стромальная гиперплазия (PASH) — это редкое доброкачественное фиброзное поражение, в основе которого лежит патологическое разрастание мезенхимальной ткани с клеточной выстилкой, имитирующей сосуды. В статье приведен случай PASH у женщины 25 лет с историей наблюдения.
Pseudoangiomatous stromal hyperplasia is a rare benign fibrous lesion with underlying pathological growth of mesenchymal tissue with a cellular lining mimicking the blood vessels. The article presents a case of pseudoangiomatous stromal hyperplasia in a 25-year-old woman with follow-up.
Keywords
псевдоангіоматозна стромальна гіперплазія; доброякісні пухлини молочних залоз
псевдоангиоматозная стромальная гиперплазия; доброкачественные опухоли молочных желез
pseudoangiomatous stromal hyperplasia; benign tumors of the mammary glands
For the full article you need to subscribe to the magazine.
Bibliography
1. Bowman E., Oprea G., Okoli J. Pseudoangiomatous stromal hyperplasia (PASH) of the breast: a series of 24 patients // Breast J. — 2012. — 18. — Р. 242-247.
2. Vuitch M.F., Rosen Р.Р., Erlandson R.A. Pseudoangiomatous hyperplasia of mammary stroma // Hum. Pathol. — 1986. — 17. — Р. 185-191.
3. Marco Ferreira, Constance T. Albarracin, Erika Resetkova. Pseudoangiomatous stromal hyperplasia tumor: a clinical, radiologic and pathologic study of 26 cases // Modern Pathology. — 2007. — Vol. 21, № 2. — P. 201.
4. Powell C.M., Cranor M.L., Rosen P.P. Pseudoangiomatous stromal hyperplasia (PASH). A mammary stromal tumor with myofibroblastic differentiation // Am. J. Surg. Pathol. — 1995. — 19. — Р. 270-277.
5. Ko S.Y., Koh M.J. Bilateral diffuse tumorous pseudoangiomatous stromal hyperplasia treated with bilateral mastectomy in a 40-year-old woman // Radiol. Case Rep. — 2018. — 13(6). — Р. 1271-1275.
6. Rosa G., Dawson A., Jordi Rowe J. Does Identifying Whether Pseudoangiomatous Stromal Hyperplasia (PASH) Is Focal or Diffuse on Core Biopsy Correlate With a PASH Nodule on Excision? // International Journal of Surgical Pathology. — 2017. — 25(4). — Р. 292-297.
7. Okoshi K., Ogawa H., Suwa H. et al. A case of nodular pseudoangiomatous stromal hyperplasia (PASH) // Breast Cancer. — 2006. — 13. — Р. 349-353.
8. Sean D. Raj, Vivek G. Sahani, Beatriz Elena Adrada, Marion Elizabeth Scoggins, Constance Albarracin, Piyanoot Woodtichartpreecha, Flavia E. Posleman Monetto, Gary J. Whitman. Pseudoangiomatous Stromal Hyperplasia of the Breast (PASH): Multimodality Review with Pathologic Correlation // Current Problems in Diagnostic Radiology. — 2016.
9. Rafeek N., Dev B., Thambidurai L., Satchidanandam A. Tumoral pseudoangiomatous stromal hyperplasia: Radiological and pathological correlation with review of literature // Egyptian Journal of Radiology and Nuclear Medicine. — 2017. — 48(1). — Р. 147-152.
10. Gormlaith C. Hargaden, Eren D. Yeh, Dianne Georgian-Smith, Richard H. Moore, Elizabeth A. Rafferty, Elkan F. Halpern, Grace T. McKee. Analysis of the Mammographic and Sonographic Features of Pseudoangiomatous Stromal Hyperplasia // American Journal of Roentgenology. — 2008. — 191(2). — Р. 359-363.
11. Сhoi Y.J., Ko E.Y., Kook S. Diagnosis of pseudoangiomatous stromal hyperplasia of the breast: ultrasonography findings and different biopsy methods // Yonsei Med. J. — 2008 Oct 31. — 49(5). — Р. 757-64.
12. Wendie A. Berg // Diagnostic Imaging. — 2007. — IV-2. — Р. 66-69.
13. Pruthi S., Reynolds C., Johnson R.E., Gisvold J.J. Tamoxifen in the management of pseudoangiomatous stromal hyperplasia // Breast J. — 2001 Nov-Dec. — 7(6). — Р. 434-9.
Similar articles

Authors:
Мотузюк І.М., Сидорчук О.І., Понятовський П.Л., Славута Г.Б. Національний медичний університет імені О.О. Богомольця, м. Київ, Україна


«Practical Oncology» Том 3, №1, 2020
Categories: Oncology
Sections: Specialist manual


Authors:
Седаков И.Е., Бондарь А.В. - Донецкий областной противоопухолевый центр


«Neoplasm» 1(13) 2014
Categories: Oncology
Sections: Clinical researches


Authors:
Панькив В.И., Украинский научно-практический центр эндокринной хирургии, трансплантации эндокринных органов, и тканей МЗ Украины, г. Киев


International journal of endocrinology 1 (49) 2013
Categories: Endocrinology
Sections: Specialist manual


Authors:
Король П.О.(1, 2), Ткаченко М.М.(2) (1) — Київська міська клінічна лікарня № 12, м. Київ, Україна (2) — Національний медичний університет імені О.О. Богомольця, м. Київ, Україна


"Тrauma" Том 20, №2, 2019
Categories: Traumatology and orthopedics
Sections: Specialist manual