International journal of endocrinology Том 15, №2, 2019
Correction of bone remodeling disorders in long­term corticosteroid therapy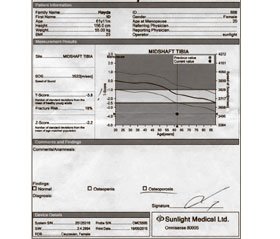 Authors:

Кутасевич Я.Ф., Олійник І.О., Маштакова І.О., Абдалла А.Е.
ДУ «Інститут дерматології та венерології НАМН України», м. Харків, Україна



Categories:

Endocrinology



Sections:

Clinical researches
Summary
Актуальність. При тяжких дерматозах зазвичай призначаються препарати кортикостероїдних гормонів досить тривалими курсами і навіть довічно, у зв'язку з чим діагностика виникнення побічних ефектів від тривалого використання системних глюкокортикостероїдів (ГКС), зокрема порушень кісткового обміну, а також їх профілактика є важливою складовою комплексної терапії тяжких дерматозів. Тому розробка методів ранньої діагностики, лікування і профілактики появи порушень ремоделювання кісткової тканини під впливом тривалої глюкокортикостероїдної терапії у хворих на тяжкі дерматози вкрай актуальна для сучасної дерматології. Мета дослідження — підвищення ефективності та безпечності лікування хворих на тяжкі дерматози шляхом запобігання або мінімізації розвитку побічних ефектів лікування глюкокортикостероїдними гормонами. Матеріали та методи. У дослідження було залучено 134 хворих на тяжкі дерматози (акантолітична пухирчатка, бульозний пемфігоїд, дерматоз Дюрінга, еритродермія тощо). Використовувалися клініко-анамнестичні, біохімічні, цитологічні, імуноферментні, інструментальні та статистичні методи дослідження. Результати. У хворих у результаті тривалої системної глюкокортикостероїдної терапії виявлялося вірогідне зниження кісткової фракції лужної фосфатази у 2,1 раза, рівня остеокальцину — у 6,6 раза і підвищення рівня С-кінцевого телопептиду у 2,2 раза. За даними ультразвукової денситометрії, остеопенію було виявлено у 35,5 %, остеопороз — у 64,5 % пацієнтів. Для корекції ремоделювання кісткової тканини призначалися препарати кальцію з вітаміном D3 та антирезорбтивний засіб. У результаті відзначалося підвищення зазначених показників, що свідчило про відновлення процесів остеосинтезу та нормалізацію процесів резорбції кісткової тканини, що підтверджувалося підвищенням мінеральної щільності кісткової тканини в 1,8 раза. Для запобігання розвитку порушень процесів ремоделювання кісткової тканини в комплексному лікуванні призначалися препарати антирезорбтивної дії, кальцію і вітаміну D3 в поєднанні із системними ГКС протягом усього курсу терапії. Висновки. Проведене дослідження дозволило підвищити ефективність та безпеку терапії хворих на тяжкі дерматози шляхом запобігання або мінімізації розвитку побічних ефектів лікування глюкокортикостероїдами.
Актуальность. При тяжелых дерматозах обычно назначаются препараты кортикостероидных гормонов достаточно длительными курсами и даже пожизненно, в связи с чем диагностика возникновения побочных эффектов от длительного использования системных глюкокортикостероидов (ГКС), в частности нарушений костного обмена, а также их профилактика является важной составляющей комплексной терапии тяжелых дерматозов. Поэтому разработка методов ранней диагностики, лечения и профилактики появления нарушений ремоделирования костной ткани под влиянием длительной глюкокортикостероидной терапии у больных тяжелыми дерматозами крайне актуальна для современной дерматологии. Цель исследования — повышение эффективности и безопасности лечения больных тяжелыми дерматозами путем предотвращения или минимизации развития побочных эффектов лечения глюкокортикостероидными гормонами. Материалы и методы. В исследование были привлечены 134 больных тяжелыми дерматозами (акантолитическая пузырчатка, буллезный пемфигоид, дерматоз Дюринга, эритродермия и др.). Использовались клинико­анамнестические, биохимические, цитологические, иммуноферментные, инструментальные и статистические методы исследования. Результаты. У больных в результате длительной системной глюкокортикостероидной терапии оказывалось достоверное снижение костной фракции щелочной фосфатазы в 2,1 раза, уровня остеокальцина — в 6,6 раза и повышение уровня С­концевого телопептида в 2,2 раза. По данным ультразвуковой денситометрии, остеопения была обнаружена у 35,5 %, остеопороз — у 64,5 % пациентов. Для коррекции ремоделирования костной ткани назначались препараты кальция с витамином D и антирезорбтивным средством. В результате отмечалось повышение указанных показателей, что свидетельствовало о восстановлении процессов остеосинтеза и нормализации процессов резорбции костной ткани, что подтверждалось повышением минеральной плотности костной ткани в 1,8 раза. Для предотвращения развития нарушений процессов ремоделирования костной ткани в комплексном лечении назначались препараты антирезорбтивного действия, кальция и витамина D3 в сочетании с системными ГКС на протяжении всего курса терапии. Выводы. Проведенное исследование позволило повысить эффективность и безопасность терапии больных тяжелыми дерматозами путем предотвращения или минимизации развития побочных эффектов лечения глюкокортикостероидами.
Background. In severe dermatoses, corticosteroid drugs are usually prescribed for a long period of time, and even for life; therefore, the detection of side effects caused by prolonged use of systemic glucocorticosteroids, in particular bone metabolism disorders, and their prevention are important components of comprehensive therapy for severe dermatoses. Consequently, the development of methods for early diagnosis, treatment and prevention of bone remodeling disorders under the influence of prolonged corticosteroid therapy in patients with severe dermatosis is extremely relevant for modern dermatology. The purpose of the study is to increase the efficiency and safety of treating patients with severe dermatosis by preventing or minimizing the development of side effects in the treatment with glucocorticosteroid hormones. Materials and methods. The study involved 134 patients with severe dermatosis (acantholytic pemphigus, bullous pemphigoid, Dühring disease, erythroderma, etc.). Clinical anamnestic, biochemical, cytological, immunoenzyme, instrumental and statistical methods of research were used. Results. Patients receiving prolonged systemic corticosteroid therapy showed a significant decrease in the bone fraction of alkaline phosphatase — by 2.1 times, in osteocalcin level — by 6.6 times, and 2.2­fold increase in the C­terminal telopeptide. According to ultrasonic densitometry, osteopenia was detected in 35.5 %, osteoporosis — in 64.5 % of patients. Calcium supplements with vitamin D3 and anti­resorptive agent were prescribed to correct bone remodeling. As a result, an increase in these parameters was noted, indicating the restoration of osteosynthesis and normalization of bone tissue resorption processes that was confirmed by 1.8­fold increase in the bone mineral density. To prevent the development of bone remodeling disorders, antiresorptive drugs, calcium and vitamin D3 were administered as a part of comprehensive treatment, in combination with systemic corticosteroids throughout the whole course of therapy. Conclusions. The conducted research has allowed increasing efficiency and safety of treatment of patients with severe dermatosis by preventing or minimizing the development of side effects of glucocorticosteroid treatment.
Keywords
глюкокортикостероїди; ремоделювання; кісткова тканина; побічні ефекти; хронічні дерматози; терапія; профілактика
глюкокортикостероиды; ремоделирование; костная ткань; побочные эффекты; хронические дерматозы; терапия; профилактика
glucocorticosteroids; remodeling; bone tissue; side effects; chronic dermatosis; therapy; prevention
For the full article you need to subscribe to the magazine.
Bibliography
Katsambas AD, Lotti TM, Camacho-Martinez FM, et al., authors; Katsambas AD, Lotti TM, editors. European Handbook of Dermatological Treatments. European guidance on treatment of dermatological diseases. Berlin, Germany: Springer; 2003. 804 p.
Bilyayev GM. Modern idea about pathogenesis of psoriatic arthropathy and treatment of these patients. Dermatologіa ta venerologіa. 2010;(47):7-30. (in Russian).
Dudchenko MO, Vasyl'jeva KV, Popova IB, et al. Dermatovenerologija: navchal'nyj posibnyk [Dermatovenereology: study guide]. Poltava; 2011. 319 p. (in Ukrainian).
Voznyak IYa, Svyatenko TV. Studying quality of life of patients suffering psoriatic disease. Dermatovenerologia, kosmetologia, seksopatologia. 2009;(12):273-275. (in Ukrainian).
Hoes JN, Jacobs JW, Verstappen SM, Bijlsma JW, Van der Heijden GJ. Adverse events of low- to medium-dose oral glucocorticoids in inflammatory diseases: a meta-analysis. Ann Rheum Dis. 2009 Dec;68(12):1833-8. doi: 10.1136/ard.2008.100008.
Syzon OO, Stepanenko VI. Psoriasis arthrоріса: substantiation recommended methods of therapy and prophylaxis: part 1. Ukrainian Journal of Dermatology, Venerology, Cosmetology. 2010;(37):42-50. (in Ukrainian).
Namba S, Yamaoka-Tojo M, Hashikata T, et al. Long-term warfarin therapy and biomarkers for osteoporosis and atherosclerosis. BBA Clin. 2015 Aug 12;4:76-80. doi: 10.1016/j.bbacli.2015.08.002.
Kravchun NA, Karachentsev IuI, Goncharova OA, Kazakov AV, Gorshunskaia MIu. Dislipidemii pri endokrinnykh zabolevaniiakh [Dyslipidemia in patients with endocrine diseases]. Kharkiv: Prapor; 2008. 224 p. (in Ukrainian).
Tsai TF, Wang TS, Hung ST, et al. Epidemiology and comorbidities of psoriasis patients in a national database in Taiwan. J Dermatol Sci. 2011 Jul;63(1):40-6. doi: 10.1016/j.jdermsci.2011.03.002.
Golovach IJu. Glucocorticoid-induced osteoporosis: the stages of development of studies in Ukraine and modern state of problem. Bolʹ, sustavy, pozvonočnik. 2011;(3):47-53. (in Ukrainian).
Reken M, Shaller M, Zattler E, Burgdorf V. Taschenatlas Dermatologie: Grundlagen, Diagnostik, Klinik. Stuttgart, Germany: Thieme; 2010. 406 p.
Statinova YeA, Omelchenko RYa, Vaskovskaya LS, Sokhin SA. Role of endogenous and exogenous factor in development of osteoporosis in children (review of literature). Travma. 2013;14(5):89-93. doi: 10.22141/1608-1706.5.14.2013.88159. (in Russian).
Povoroznyuk VV, Dzerovych NI. Sarcopenia, osteoporosis and its complications. Bolʹ, sustavy, pozvonočnik. 2016;4(24):7-11. doi: 10.22141/2224-1507.4.24.2016.94620. (in Ukrainian).
Kamyshnikov VS, editor. Klinicheskaia laboratornaia diagnostika: metody i traktovka laboratornykh issledovanii [Clinical laboratory diagnostics: methods and interpretation of laboratory research]. Moscow: MED-press-inform; 2015. 720 p. (in Russian).
Kobzar' AI. Prikladnaia matematicheskaia statistika. Dlia inzhenerov i nauchnykh rabotnikov [Applied mathematical statistics. For engineers and scientists]. 2nd ed. Moscow: FIZMATLIT; 2012. 816 p. (in Russian).
Similar articles

Authors:
Паньків І.В. - Вищий державний навчальний заклад України «Буковинський державний медичний університет», м. Чернівці


"Тrauma" Том 16, №6, 2015
Date: 2016.01.11
Categories: Traumatology and orthopedics
Sections: Clinical researches