"News of medicine and pharmacy" №8 (695), 2019
Можно ли заменить уколы неинъекционными способами введения инсулина и глюкометрии?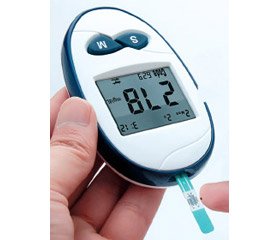 Authors:

Никберг И.И., д.м.н., профессор, чл.-корр. Российской академии естествознания, г. Сидней, Австралия



Categories:

Endocrinology


Summary
Приближается столетие выдающегося достижения медицинской науки — открытия, создания и успешного практического применения для лечения сахарного диабета инсулина и его препаратов. Современные способы инъекционного введения инсулина делают эту процедуру почти безболезненной. Тем не менее ее выполнение продолжает быть обременительным, занимает немало времени , требует соблюдения определенных условий (в среднем за свою жизнь больные диабетом первого типа полу­чают около 80 и более тысяч инъекций). И поэтому вот уже многие годы инсулинозависимых больных диабетом не покидает надежда на создание эффективного адекватного альтернативного метода введения инсулина без его инъекций.
For the full article you need to subscribe to the magazine.