International neurological journal №4 (106), 2019
Diagnosis, treatment and prognosis of epileptic seizures in children with hydrocephalus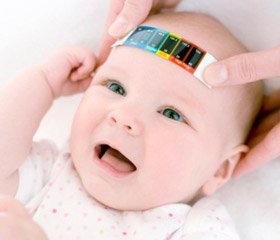 Authors:

Чомоляк Юрій, Малець Мирослава
Ужгородський національний університет, м. Ужгород, Україна



Categories:

Neurology



Sections:

Specialist manual
Summary
Гідроцефалія є одним з найбільш поширених мозкових розладів. Кожен рік у світі виникає майже 400 000 нових випадків гідроцефалії в дітей. Згідно з даними міжнародної робочої групи з вивчення гідроцефалії, поширеність дитячої гідроцефалії коливається від 1 до 32 випадків на 10 000 новонароджених. Частота гідроцефалії в Україні, за даними різних авторів, становить 1–4 випадки на 1000 народжених живими/рік. При цьому нерідко супутником гідроцефалії є епілепсія. Поширеність епілепсії серед пацієнтів із гідроцефалією становить від 12 до 50 % за даними різних авторів. Причини гідроцефалії, її лікування й ускладнення лікування є потенційними причинами епілепсії. При цьому епілепсія може бути також і наслідком хірургічного лікування гідроцефалії. У даній ситуації питання діагностики, призначення антиконвульсантів, хірургічного лікування й прогнозування перебігу епілепсії залишається дискутабельним. Метою нашого дослідження був огляд літератури щодо діагностики, лікування й прогнозування епілепсії в дітей із гідроцефалією на сучасному етапі розвитку медичної науки. Проведено пошук наукових публікацій за допомогою електронних баз даних PubMed, Google Scholar за ключовими словами «гідроцефалія», «епілепсія», «вентрикуло-перитонеальне шунтування». Загалом знайдено 47 публікацій, серед них 25 оригінальних досліджень. Метааналіз досліджень за вказаними критеріями не проводився.
Гидроцефалия является одним из наиболее распространенных мозговых расстройств. Каждый год в мире возникает почти 400 000 новых случаев гидроцефалии у детей. Согласно данным международной рабочей группы по изучению гидроцефалии, распространенность детской гидроцефалии колеблется от 1 до 32 случаев на 10 000 новорожденных. Частота гидроцефалии в Украине, по данным разных авторов, составляет 1–4 случая на 1000 родившихся живыми/год. При этом нередко спутником гидроцефалии является эпилепсия. Распространенность эпилепсии среди пациентов с гидроцефалией составляет от 12 до 50 % по данным разных авторов. Причины гидроцефалии, ее лечение и осложнения лечения являются потенциальными причинами эпилепсии. При этом эпилепсия может быть и следствием хирургического лечения гидроцефалии. В данной ситуации вопрос диагностики, назначения антиконвульсантов, хирургического лечения и прогнозирования течения эпилепсии остается дискутабельным. Целью нашего исследования был обзор литературы по диагностике, лечению и прогнозированию эпилепсии у детей с гидроцефалией на современном этапе развития медицинской науки. Проведен поиск научных публикаций с помощью электронных баз данных PubMed, Google Scholar по ключевым словам «гидроцефалия», «эпилепсия», «вентрикуло-перитонеальном шунтирование». В общем найдено 47 публикаций, среди них 25 уникальных исследований. Метaaнализ исследований по указанным критериям не проводился.
Hydrocephalus is one of the most common brain disorders. Every year in the world, almost 400,000 new cases of hydrocephalus in children are registered. According to the data of the international hydrocephalus working group, the prevalence of this disease in children ranges from 1 to 32 cases per 10,000 newborns. The incidence of hydrocephalus in Ukraine, according to various authors, is 1–4 cases per 1,000 live births a year. Also, hydrocephalus is often associated with epilepsy. The prevalence of epilepsy among patients with hydrocephalus is between 12 and 50 %, according to various authors. The causes of hydrocephalus, its treatment and the complications of treatment are the potential causes of epilepsy. Epilepsy can also be the result of surgical treatment for hydrocephalus. In this situation, the issues of diagnosis, administration of anticonvulsants, surgical treatment and the prognosis of epilepsy course remain controversial. The objective of our study was to review the literature on the diagnosis, treatment and prognosis of epilepsy in children with hydrocephalus at the present stage of medical science development. The search for scientific publications was carried out using the electronic databases PubMed, Google Scholar for the keywords "hydrocephalus", "epilepsy", "ventriculoperitoneal shunting". In total, 47 publications were found, including 25 original studies. Meta-analysis of studies on the specified criteria was not carried out.
Keywords
гідроцефалія; епілепсія; вентрикуло-перитонеальне шунтування; діти
гидроцефалия; эпилепсия; вентрикуло-перитонеальное шунтирование; дети
hydrocephalus; epilepsy; ventriculoperitoneal shun­ting; children
For the full article you need to subscribe to the magazine.
Bibliography
1. Tully H.M., Dobyns W.B. Infantile hydrocephalus: a review of epidemiology, classification and causes // Eur. J. Med. Genet. — 2014 Aug. — 57(8). — 359–368. — https://www.ncbi.nlm.nih.gov/pmc/articles/PMC4334358.
2. Dewan M.C., Rattani A., Mekary R., Glancz L., Yunusa I. Global hydrocephalus epidemiology and incidence: systematic review and meta–analysis // J. Neurosurg. — 2018 Apr 27. — P. 1–15. — https://www.ncbi.nlm.nih.gov/pmc/articles/PMC4334358.
3. Методичні вказівки для самостійної роботи студентів під час підготовки до практичного заняття / МОЗ України. — 2015. — С. 1. — http://www.umsa.edu.ua/kafhome/nervovhvorob/lecture/nervovhvorob/med_fac/nh/14hydrocephalus_ukr.pdf.
4. Sato О., Yamguchi Т., Kittaka М., Toyama Н. Hydrocephalus and epilepsy // Child Nervous System. — 2001 Jan. — Vol. 17, Іssue 1–2. — Р. 76–86. — https://link.springer.com/article/10.1007/s003810000381.
5. Piatt J., Vert Carlson C. Hydrocephalus and Epilepsy: An Actuarial Analysis // Neurosurgery. — 1996. — Vol. 39, issue 4. — Р. 722–727. — https://academic.oup.com/neurosurgery/article/39/4/722/2812317.
6. Klepper J., Biisse M., Stranburg H.M. Epilepsy in shunt–trea–ted hydrocephalus // Developmental medicine & child neurology. — 1998. — Vol. 40, Іssue 11. — Р. 731–736.
7. Talwar D., Baldwin M.A., Horbatt C.I. Epilepsy in children with Meningomyelocele // Pediatric Neurology. — July 1995. — Vol. 13. — Р. 29–32. — https://www.pedneur.com/article/0887–8994(95)00088–W/abstract.
8. Liguori G., Abate M., Buono S, Pittore L. EEG findings in shunted hydrocephalic patients with epileptic seizures // Ital. J. Neurol. Sci. — 1986 Apr. — 7(2). — 243–7. — https://www.ncbi.nlm.nih.gov/pubmed/3721832.
9. Gordon P.S. Comorbid epilepsy and psychogenic non–epileptic seizures: How well do patients and caregivers distinguish between the two // Seizure. — 2014 Aug. — 23(7). — 537–41.
10. Gtreitz Т., Levander B.E., López J. High blood pressure and epilepsy in hydrocephalus due to stenosis of the aqueduct of sylvius // Acta Neurochirurgica. — 1971. — Vol. 24, Issue 3. — Р. 201–206. — https://link.springer.com/article/10.1007/BF01400556.
11. Johnson D.L., Contry J. Epileptic Seizure as Cerebrospinal Fluid malfunction // Pediatric Neurosurgery. — 1996. — 24. — 223–228. — https://www.karger.com/Article/Abstract/121043.
12. Schrander–Stumpel C., Fryns J.P. Congenital hydrocephalus: nosology and guidelines for clinical approach and genetic counseling // Eur. J. Pediatr. — 1998. — 157(5). — 355–62. [PubMed]
13. Verhagen J.M. et al. Congenital hydrocephalus in clinical practice: a genetic diagnostic approach // Eur. J. Med Genet. — 2011. — 54(6). — 542. [PubMed]
14. Maness P.F., Schachner M. Neural recognition molecules of the immunoglobulin superfamily: signaling transducers of axon guidance and neuronal migration // Nat. Neurosci. — 2007 Jan. — 10(1). — 19–26. [PubMed] [Ref list]
15. Schrander–Stumpel C., Vos Y.J. L1 Syndrome // GeneReviews / Pagon R.A. et al., editors. — Seattle (WA), 1993. [Ref list]
16. Adle–Biassette H., Saugier–Veber P., Fallet–Bianco C. et al. Neuropathological review of 138 cases genetically tested for X–linked hydrocephalus: evidence for closely related clinical entities of unknown molecular bases // Acta Neuropathol. — 2013 Sep. — 126(3). — 427–42 [PubMed] [Ref list]
17. Krumbhaar E.B. Hand–Christian syndrome // JAMA. — 1933. — 100(4). — 278. doi:10.1001/jama.1933.02740040046028. — https://jamanetwork.com/journals/jama/article–abstract/241362.