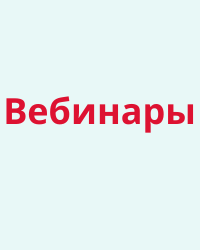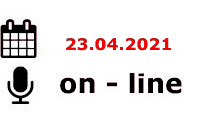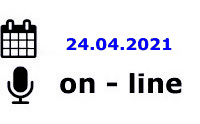 ---
СІМЕЙНІ ЛІКАРІ ТА ТЕРАПЕВТИ
---
НЕВРОЛОГИ, НЕЙРОХІРУРГИ, ЛІКАРІ ЗАГАЛЬНОЇ ПРАКТИКИ, СІМЕЙНІ ЛІКАРІ
---
КАРДІОЛОГИ, СІМЕЙНІ ЛІКАРІ, РЕВМАТОЛОГИ, НЕВРОЛОГИ, ЕНДОКРИНОЛОГИ
---
СТОМАТОЛОГИ
---
ІНФЕКЦІОНІСТИ, СІМЕЙНІ ЛІКАРІ, ПЕДІАТРИ, ГАСТРОЕНТЕРОЛОГИ, ГЕПАТОЛОГИ
---
ТРАВМАТОЛОГИ
---
ОНКОЛОГИ, (ОНКО-ГЕМАТОЛОГИ, ХІМІОТЕРАПЕВТИ, МАМОЛОГИ, ОНКО-ХІРУРГИ)
---
ЕНДОКРИНОЛОГИ, СІМЕЙНІ ЛІКАРІ, ПЕДІАТРИ, КАРДІОЛОГИ ТА ІНШІ СПЕЦІАЛІСТИ
---
ПЕДІАТРИ ТА СІМЕЙНІ ЛІКАРІ
---
АНЕСТЕЗІОЛОГИ, ХІРУРГИ
"Emergency medicine" №4(99), 2019
Features of open lung concept in respiratory therapy of severe community-acquired pneumonia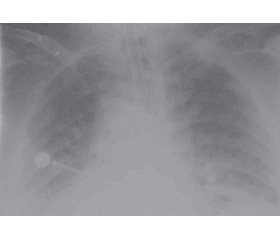 Summary
Важливим етапом респіраторної терапії є оцінка рекрутабельності легень пацієнта та підбір оптимального рівня позитивного тиску кінця видиху (PEEP). Некоректне налаштування параметрів штучної вентиляції легень (ШВЛ) може суттєво погіршити результати лікування. Нерекрутабельні легені пацієнта вимагають спроб залучення більш високотехнологічних, адаптивно-інтелектуальних режимів ШВЛ. У даній статті нами був описаний клінічний випадок респіраторної терапії тяжкої негоспітальної пневмонії. Терапія була ускладнена нерекрутабельністю легень пацієнта та клінікою вкрай тяжкої гіпоксії. Високі значення PEEP та використання альвеолярних рекрутментів негативно впливали на показники оксигенації. Як альтернатива традиційним режимам нами був застосований інтелектуальний режим вентиляції ASV, що покращило показники оксигенації. Позитивний ефект спостерігався при проведенні ШВЛ у prone-положенні.
Важным этапом респираторной терапии является оценка рекрутабельности легких пациента и подбор оптимального уровня положительного давления конца выдоха (PEEP). Некорректные настройки параметров искусственной вентиляции легких (ИВЛ) могут существенно ухудшить результаты лечения. Нерекрутабельные легкие пациента требуют попыток привлечения более высокотехнологичных, адаптивно-интеллектуальных режимов ИВЛ. В данной статье нами был описан клинический случай респираторной терапии тяжелой внебольничной пневмонии. Терапия была осложнена нерекрутабельностью легких пациента и клиникой крайне тяжелой гипоксии. Высокие значения PEEP и использование альвеолярных рекрутментов негативно влияли на показатели оксигенации. В качестве альтернативы традиционным режимам нами был применен интеллектуальный режим вентиляции ASV, что улучшило показатели оксигенации. Положительный эффект наблюдался при проведении ИВЛ в prone-положении.
Background. This article describes a clinical case of severe community-acquired pneumonia. Materials and methods. Sixty-seven-year old female patient was hospitalized to the intensive care unit with severe bilateral community-acquired pneumonia (CRB65 — 4 points, SMART-COP — 6 points, SpO2 = 78–80 %, paO2 — 40 mmHg, pCO2 — 95 mmHg, pH — 7.25; PaO2/FiO2 = 190 mmHg). Intensive care was started immediately. Hemodynamic parameters were stable. Patient was intubated after adequate preoxygenation (NIV CPAP = 8 сmH2O, FiO2 = 80 %). Sedation and myorelaxation continued for 48 hours. Antibacterial therapy and enteral feeding — according to protocol. Unrecruitable lungs were detected after mechanical ventilation started (PCV, p. control = 14 cmH2O, PEEP = 10 cmH2O). High PEEP levels (10 cmH2O) caused deterioration of lung compliance and SpO2. Recruitment maneuvers were ineffective. After that, adaptive support ventilation (%MV = 170 %) mode and lower levels of PEEP (5–6 cmH2O) were used. Patient was in supine position for first 24 hours of respiratory therapy. The next day we used prone position. Results. Adaptive support ventilation, lower PEEP levels and prone position improved patient's oxygenation rates and respiratory properties of lungs. Conclusions. Selection of the optimal level of PEEP is an important stage of respiratory therapy in patients with unrecruitable lungs. Incorrect adjustment of mechanical ventilation parameters can significantly impair treatment results. Adaptive, intellectual modes of ventilation can be effective in the treatment of severe pneumonias.
Keywords
респіраторна терапія; концепція відкритих легень; негоспітальна пневмонія
респираторная терапия; концепция открытых легких; внебольничная пневмония
respiratory therapy; open lung concept; community-acquired pneumonia
For the full article you need to subscribe to the magazine.
Bibliography
1. Başak Çoruh, Luks A.M. Positive End-Expiratory Pressure. When More May Not Be Better. ATS Journal. 2014. 11(8). doi.org/10.1513/AnnalsATS.201404-151CC.
2. Gattinoni L., Carlesso E., Cressoni M. Selecting the "right" positive end-expiratory pressure level. Current opinion in critical care. 2015. 21(1). Р 50-57.
3. Akca O., Ball L., Belda J. WHO Needs High FiO2? Turk. J. Anaesthesiol. Reanim. 2017 Aug. 45(4). Р. 181-192. doi: 10.5152/TJAR.2017.250701.
4. Cilloniz C., Ferrer M., Polverino E. еt al. Invasive mechanical ventilation in community acquired pneumonia. European Respiratory Journal. 2014. 44. P. 4932.
5. Cavalleri M., Barbagelata E., Diaz de Teran T. Noninvasive and invasive ventilation in severe pneumonia: Insights for the noninvasive ventilatory approach. Journal of Critical Care 48. August 2018. DOI: 10.1016/j.jcrc.2018.07.030.
6. Jain Seema еt al. Community-acquired pneumonia requiring hospitalization among US adults. New England Journal of Medicine. 2015. 373(5). Р. 415-427. doi: 10.1056/NEJMoa1500245.
7. Al Otair Hadil A. еt al. Severe pneumonia requiring ICU admission: Revisited. Journal of Taibah University Medical Sciences. 2015. 10(3). Р. 293-299. https://doi.org/10.1016/j.jtumed.2015.03.005.
8. Ryan D. et al. Aetiology of community-acquired pneumonia in the ICU setting and its effect on mortality, length of mechanical ventilation and length of ICU stay: a 1-year retrospective review. Critical Care. 2014. 18(2). P. 64.
9. Wilson P.A., Ferguson J. Severe community-acquired pneumonia: an Australian perspective. Internal medicine journal. 2005. 35(12). Р. 699-705. https://doi.org/10.1111/j.1445-5994.2005.00962.x.
10. Gillespie Delmar J., Kai Rehder. Body position and ventilation-perfusion relationships in unilateral pulmonary disease. Chest. 1987. 91(1). Р. 75-79. https://doi.org/10.1378/chest.91.1.75.
11. Putensen C., Muders T., Kreyer S., Wrigge H. Alveolar ventilation and recruitment under lung protective ventilation, Anуsthesiol Intensivmed Notfallmed Schmerzther. 2008. 43(11/12). Р. 770-777. DOI: 10.1055/s-0028-1104617.
12. Сатишур О.Е. Механическая вентиляция легких. Медицинская литература. 2007. 352 с.
Similar articles



Authors: Туркевич О.М., Підгірний Я.М., Закотянський О.П.
Львівський національний медичний університет імені Данила Галицького, м. Львів, Україна
"Emergency medicine" №3(90), 2018
Categories: Medicine of emergency
Sections: Clinical researches