"Emergency medicine" №4(99), 2019
Caesarean section in a patient with coagulopathy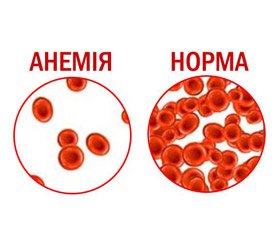 Authors:

Мітюрєв Д.С.(1, 2), Кошова І.М.(1), Лоскутов О.А.(2)
(1) — Комунальний заклад Львівської обласної ради «Львівський обласний перинатальний центр», м. Львів,Україна
(2) — Національна медична академія післядипломної освіти імені П.Л. Шупика, м. Київ, Україна



Categories:

Medicine of emergency



Sections:

Specialist manual
Summary
Стаття присвячена розробці тактики інтенсивної терапії породілей із масивною акушерською кровотечею. На прикладі власного досвіду проведення кесаревого розтину у пацієнтки з патологією системи згортання крові (із початково зниженим рівнем тромбоцитів до 34 × 109/л) автори розглядають різні підходи до ведення такого контингенту хворих, аналізують сучасні підходи до лікування масивних акушерських кровотеч і пропонують протоколи інтенсивної терапії подібних ускладнень.
Статья посвящена разработке тактики интенсивной терапии у рожениц с массивным акушерским кровотечением. На примере собственного опыта проведения кесарева сечения у пациентки с патологией свертывающей системы крови (с исходно сниженным уровнем тромбоцитов до 34 × 109/л) авторы рассматривают различные подходы к ведению такого контингента больных, анализируют современные подходы к лечению массивных акушерских кровотечений и предлагают протоколы интенсивной терапии подобных осложнений.
The work deals with the study of intensive care of women in labor with massive obstetric hemorrhage. Using their own experience with caesarean section in a patient with a coagulopathy (platelet level initially reduced to 34 × 109/l), the authors consider various approaches to the management of these patients, analyze current approaches to the treatment of massive obstetric hemorrhages, and provide protocols for intensive treatment of such complications.
Keywords
анемія; кесарів розтин; акушерська кровотеча; інтенсивна терапія кровотеч
анемия; кесарево сечение; акушерское кровотечение; интенсивная терапия кровотечений
anemia; cesarean section; obstetric hemorrhage; intensive treatment of bleeding
For the full article you need to subscribe to the magazine.
Bibliography
1. Chavan R., Latoo M.Y. Recent advances in the management of major obstetric haemorrhage. Br. J. Med. Pract. 2013. Vol. 6, № 1. a604.
2. Vos T., Allen C., Arora M. [et al.] Global, regional, and national incidence, prevalence, and years lived with disability for 310 diseases and injuries, 1990-2015: A systematic analysis for the global burden of disease study 2015. Lancet. 2016. Vol. 388, № 10053. Р. 1545-1602.
3. Hogan M.C., Foreman K.J., Naghavi M. [et al.] Maternal mortality tor 181 countries, 1980-2008: a systematic analysis ot progress towards Millennium Development Goal 5. Lancet. 2010. Vol. 375, № 9726. Р. 1609-1623.
4. Knight M., Kenyon S., Brocklehurst P. et al. Saving lives, improving mothers' care. Lessons learned to inform future maternity care from the UK and Ireland Confidential Enquiries into Maternal Deaths and Morbidity 2009-2012. Oxford: National Perinatal Epidemiology Unit, University of Oxford; 2014. https://www.npeu.ox.ac.uk/mbrrace-uk/reports [accessed 8 lanuarv 20171.1].
5. Collis R., Guasch E. Managing major obstetric haemorrhage: Pharmacotherapy and transfusion. Best Pract. Res. Clin. Anaesthesiol. 2017. Vol. 31, № 1. Р. 107-124.
6. Moodley J., Pattinson R.C., Fawcus S. [et al.] The Confidential Enquiry into Maternal Deaths in South Africa: a case study. BJOG. 2014. Vol. 121(Suppl. 4). Р. 53-60.
7. Trikha A., Singh P.M. Management of major obstetric haemorrhage. Indian J. Anaesth. 2018. Vol. 62, № 9. Р. 698-703.
8. Kozek-Langenecker S.A., Ahmed A.B., Afshari А. [et al.] Management of severe perioperative bleeding: guidelines from the European Society of Anaesthesiology: First update 2016. Eur. J. Anaesthesiol. 2017. Vol. 34, № 6. Р. 332-395.
9. Updated WHO Recommendation on Tranexamic Acid for the Treatment of Postpartum Haemorrhage. WHO Department of Reproductive Health and Research. [Last accessed on 2018 Jul 12]. Available from: http://www.who.int/reproductivehealth.
10. Stainsby D., MacLennan S., Thomas D. [et al.] Guidelines on the management of massive blood loss. Br. J. Haematol. 2006. Vol. 135, № 5. Р. 634-641.
11. Levy D., Johnston I., Harrop-Griffiths W., Gemmell L. Obstetric haemorrhage. AAGBI Core Topics in Anaesthesia. Chichester: Wiley-Blackwell Ltd., 2012. Р. 105-123.
12. Saule I., Hawkins N. Transfusion practice in major obstetric haemorrhage: lessons from trauma. Int. J. Obstet. Anesth. 2012. Vol. 21, № 1. Р. 79-83.
13. Goucher H., Wong C.A., Patel S.K. [et al.] Cell salvage in obstetrics. Anesth. Analg. 2015. Vol. 121, № 2. Р. 465-468.
14. Practice Guidelines for Obstetric Anesthesia: An Updated Report by the American Society of Anesthesiologists Task Force on Obstetric Anesthesia and the Society for Obstetric Anesthesia and Perinatology/American Society of Anesthesiologists Committee on Standards and Practice Parameters. Anesthesiology. 2016. Vol. 124, № 2. Р. 270-300.
Similar articles

Authors:
Лоскутов О.А.(1), Мітюрєв Д.С.(1, 2), Жежер А.А.(1, 3) (1) — Національна медична академія післядипломної освіти імені П.Л. Шупика, м. Київ, Україна (2) — КЗ ЛОР «Львівський обласний перинатальний центр», м. Львів, Україна (3) — КЗ КОР «Київська обласна клінічна лікарня», м. Київ, Україна


"Emergency medicine" Том 16, №3, 2020
Date: 2020.06.08
Categories: Medicine of emergency
Sections: Clinical researches



Authors:
Гончаренко Д.О. — КЗ КОР «Київський обласний центр охорони здоров'я матері і дитини»; Жежер А.О., Колівошко А.М. — Національна медична академія післядипломної освіти ім. П.Л. Шупика, м. Київ


"Emergency medicine" 1 (64) 2015
Date: 2015.05.18
Categories: Medicine of emergency
Sections: Clinical researches