International journal of endocrinology Том 15, №4, 2019
Congratulations to Professor Nonna Oleksandrivna Kravchun!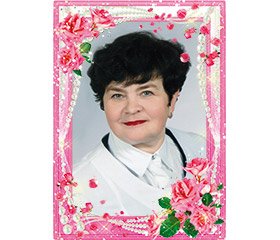 Нещодавно відсвяткувала свій ювілей Нонна Олександрівна Кравчун — доктор медичних наук, професор, заслужений лікар України, заступник директора з наукової роботи ДУ «Інститут проблем ендокринної патології імені В.Я. Данилевського НАМН України».
Нонна Олександрівна — лікар вищої кваліфікації, відомий вчений, керівник, яскрава, неординарна особистість, яка по праву може пишатися духовним та інтелектуальним потенціалом, успіхами й досягненнями. Найвищий професіоналізм, талант, безмежна відданість справі, працьовитість і наполегливість у досягненні поставлених цілей дали змогу професору Н.О. Кравчун досягти значних успіхів у своїй діяльності, здобути шану й повагу серед колег.
Нонна Олександрівна Кравчун народилася в Харкові. У 1984 р. закінчила з відзнакою лікувальний факультет Харківського державного ...
For the full article you need to subscribe to the magazine.
Similar articles