"News of medicine and pharmacy" №9 (696), 2019
Рівень 25-гідроксивітаміну D та індекc маси тіла в жінок у постменопаузальному періоді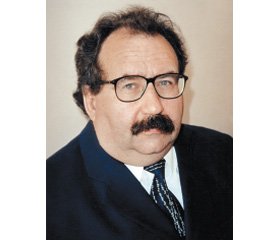 Authors:

Поворознюк В.В., Мусієнко А.С., Дзерович Н.І., Поворознюк Р.В., Іваник О.С.
ДУ «Інститут геронтології імені Д.Ф. Чеботарьова НАМН України», м. Київ, Україна



Sections:

Clinical researches
Вступ
Ожиріння — хронічне рецидивуюче захворювання, що проявляється надлишковим накопиченням жирової тканини й є наслідком дисбалансу споживання й витрат. Поширеність ожиріння досягла рівня епідемії, на сьогодні вважається, що близько 1,9 млрд дорослого населення має надлишкову масу тіла й не менше 650 млн — ожиріння.
За даними Всесвітньої організації охорони здоров'я, у 2016 році надмірна маса тіла була зареєстрована в 39 % дорослого населення (39 % чоловіків і 40 % жінок) і ожиріння — у 13 % (11 % чоловіків і 15 % жінок). До факторів, що визначають розвиток ожиріння, належать генетичні, демографічні, соціально-економічні, психологічні, поведінкові та нейроендокринні розлади. Проте патогенез цього захворювання є складним і до кінця ...
For the full article you need to subscribe to the magazine.
Bibliography
1. Al-Daghri NM, Guerini FR, Al-Attas OS, Alokail MS. Vitamin D Receptor Gene Polymorphisms Are Associated with Obesity and Inflammosome Activity. PLoS One. 2014 Jul 14;9(7):e102141. doi: 10.1371/journal.pone.0102141.
2. Gonzalez L, Ramos-Trautmann G, Diaz-Luquis GM, Perez CM, Palacios C. Vitamin D status is inversely associated with obesity in a clinic-based sample in Puerto Rico. Nutr Res. 2015 Apr;35(4):287-93. doi: 10.1016/j.nutres.2015.02.001.
3. Pereira-Santos M, Costa PR, Assis AM, Santos CA, Santos DB. Obesity and vitamin D deficiency: A systematic review and meta-analysis. Obes Rev. 2015 Apr;16(4):341-9. doi: 10.1111/obr.12239.
4. Rontoyann V, Avila J, Kaul S, Wong R, Veeranki SP. Association between Obesity and Serum 25(OH)D Concentrations in Older Mexican Adults. Nutrients. 2017 Jan 31;9(2). pii: E97. doi: 10.3390/nu9020097.
5. Samuel L, Borrell LN. The effect of body mass index on adequacy of serum 25-hydroxyvitamin D levels in US adults: The National Health and Nutrition Examination Survey 2001 to 2006. Ann Epidemiol. 2014 Oct;24(10):781-4. doi: 10.1016/j.annepidem.2014.07.016.
6. Soskic S, Stokic E, Isenovic ER. The relationship between vitamin D and obesity. Curr Med Res Opin. 2014 Jun;30(6):1197-9. doi: 10.1185/03007995.2014.900004.
7. WHO. Nutrition, Physical Activity and Obesity. Available from: http://www.euro.who.int/ru/health-topics/disease-prevention/nutrition.
8. Povoroznyuk VV, Balatska NI, Muts VY, Klymovytsky FV, Synenky OV. Vitamin D deficiency in Ukraine: A demographic and seasonal analysis. Gerontologija 2012;13(4):191-198.
9. Povoroznyuk V, Pludowski P. Defitsyt i nedostatnist´ vitaminu D: epidemiolohiya, diahnostyka, profilaktyka ta likuvannya [Vitamin D deficiency and deficiency: epidemiology, diagnosis, prevention and treatment]. Donetsk: Zaslavsky; 2014. 262 p. (in Ukrainian).
10. Holick MF, Binkley NC, Bischoff-Ferrari HA, et al. Evaluation, treatment, and prevention of vitamin D deficiency: an Endocrine Society Clinical Practice Guideline. J Clin Endocrinol Metab. 2011 Jul;96(7):1911-30. doi: 10.1210/jc.2011-0385.
11. Gouda W, Mageed L, Shaker Y, Hamimy WI, Afify M. Assessment of Serum Vitamin D and Irisin Levels in Obese Patients. Clin Lab. 2018 Oct 31;64(11). doi: 10.7754/Clin.Lab.2018.180416.
12. Mathieu SV, Fischer K, Dawson-Hughes B, et al. Association between 25-Hydroxyvitamin D Status and Components of Body Composition and Glucose Metabolism in Older Men and Women. Nutrients. 2018 Nov 25;10(12). pii: E1826. doi: 10.3390/nu10121826.
13. Orces CH. The association between obesity and vitamin D status among older adults in Ecuador: analysis of the SABE survey. Nutr Hosp. 2018 Oct 5;35(5):1066-1071. doi: 10.20960/nh.1752.
14. Lagunova Z, Porojnicu A, Lindberg F. Hexeberg S, Moan J. The dependency of vitamin D status on body mass index, gender, age and season. Anticancer Res. 2009 Sep;29(9):3713-20.
15. McGill A, Stewart J, Lithander F, Strick C, Poppitt S. Relationships of low serum vitamin D3 with anthropometry and markers of metabolic
syndrome and diabetes in overweight and obesity. Nutr J. 2008 Jan 28;7:4. doi: 10.1186/1475-
2891-7-4.
Similar articles

Authors: Поворознюк В.В., Мусієнко А.С., Дзерович Н.І., Поворознюк Р.В., Іваник О.С.
ДУ «Інститут геронтології імені Д.Ф. Чеботарьова НАМН України», м. Київ, Україна
"Pain. Joints. Spine." Том 8, №4, 2018
Date: 2019.02.04
Categories: Rheumatology, Traumatology and orthopedics
Sections: Specialist manual



Authors: Паньків В.І. (1), Поворознюк В.В. (2), Паньків І.В. (3), Бойко В.І. (4), Глуговська С.В. (5)
1 - Український науково-практичний центр ендокринної хірургії, трансплантації ендокринних органів і тканин МОЗ України, м. Київ, Україна
2 - ДУ «Інститут геронтології імені Д.Ф. Чеботарьова НАМН України», м. Київ, Україна
3 - ВДНЗУ «Буковинський державний медичний університет», м. Чернівці, Україна
4 - КНП «Центральна районна лікарня» КРР, м. Коломия, Україна
5 - Чернівецький обласний клінічний ендокринологічний центр, м. Чернівці, Україна
International journal of endocrinology Том 15, №3, 2019
Date: 2019.07.10
Categories: Endocrinology
Sections: Specialist manual


Authors: Тітова Ю.О., Місюра К.В., Кравчун Н.О.
Державна установа «Iнститут проблем ендокринної патологiї iм. В.Я. Данилевського НАМН України», м. Харкiв, Україна
International journal of endocrinology Том 14, №4, 2018
Date: 2018.08.22
Categories: Endocrinology
Sections: Clinical researches