«Practical Oncology» Том 2, №2, 2019
Appeal of Editor-in-Chief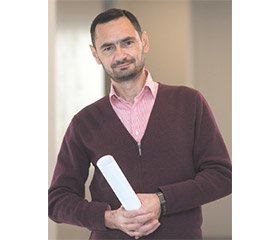 Шановні колеги!
Філогенетично замкнена травна система (і відхідник) уперше з'являються в круглих червів. На сьогодні невідомо, чи дошкуляють безхребетним пухлини травної трубки (цілком можливо, що й так, див.: Tascedda F, Ottaviani E. Tumors in invertebrates. Inv. Surv. 2014. J. 11. 197-203), проте для людства це, безумовно, велика проблема.
Колоректальний рак — одна з пухлин, що діагностуються найчастіше; він є також однією з провідних причин смерті онкологічних пацієнтів. Для пухлин товстої кишки характерні залежність результатів лікування від стадії на момент діагностування (а отже, великого значення набуває скринінг), тенденція до «омолодження» пацієнтів, наявність певної когорти пацієнтів зі спадковою схильністю.
Наша країна не ...
For the full article you need to subscribe to the magazine.
Similar articles