"Kidneys" Том 8, №3, 2019
Immunobiological drugs in the treatment of rheumatic diseases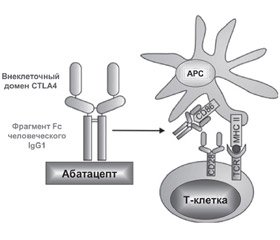 Authors:

Мельник А.А.
Специализированный медицинский центр «Оптима-фарм», г. Киев, Украина



Categories:

Nephrology



Sections:

Specialist manual
Summary
Ревматичні захворювання (РЗ) є одними з найпоширеніших хронічних захворювань опорно-рухової системи та сполучної тканини, що зустрічаються як у дорослих, так і в дітей. Причиною цих патологічних станів можуть бути зміни у функціонуванні імунної системи, запалення, інфекції та інші фактори. У деяких випадках вони призводять до інвалідності та значно впливають на якість і тривалість життя. Існують нефармакологічні і фармакологічні методи лікування РЗ. Перша лінія (нефармакологічна) лікування більшості РЗ полягає у зміні способу життя (фізичні вправи, правильне харчування, відмова від куріння). До фармакологічного стандартного лікування відносяться нестероїдні протизапальні препарати (НПЗП), глюкокортикоїди, протиревматичні препарати, що пригнічують реакцію гострої фази, сприяють зниженню рівня автоантитіл. На жаль, хоча НПЗП і допомагають контролювати симптоми РЗ, зменшуючи біль, набряк і запалення, проте не уповільнюють прогресування захворювання. Це відноситься і до глюкокортикоїдів, які є протизапальними гормонами, пов'язаними з кортизолом, стероїдом, що виробляється природним шляхом в організмі. Незважаючи на свої переваги, глюкокортикоїди мають значні побічні ефекти, включаючи діабет, остеопороз, гіпертонію, катаракту і схильність до інфекцій. За останні роки отримані нові дані про патогенез ревматичних захворювань, що сприяло можливості створення інноваційних імунобіологічних препаратів. Розробка таких лікарських засобів зробила революцію в терапевтичному підході при хронічних ревматичних захворюваннях, особливо в пацієнтів, стійких до стандартного лікування. Механізм дії цих імунобіологічних препаратів заснований на цілеспрямованому інгібуванні специфічних або молекулярних мішеней, безпосередньо залучених у патогенез захворювань. До них відносяться блокатори фактора некрозу пухлини, антагоністи інтерлейкінів-1, -6, -17А, блокатори CD20, CD80/CD86, інгібітор Т-клітинної костимуляції. Їх використання дозволяє поліпшити прогноз і досягти клінічної ремісії у значної кількості пацієнтів.
Ревматические заболевания (РЗ) являются одними из самых распространенных хронических заболеваний опорно-двигательного аппарата и соединительной ткани, которые встречаются как у взрослых, так и у детей. Причиной этих патологических состояний могут быть изменения в функционировании иммунной системы, воспаление, инфекции и другие факторы. В некоторых случаях они приводят к инвалидности и оказывают значительное влияние на качество и продолжительность жизни. Существуют нефармакологические и фармакологические методы лечения РЗ. Первая линия (нефармакологическая) лечения большинства РЗ состоит в изменении образа жизни (физические упражнения, правильное питание, отказ от курения). К фармакологическому стандартному лечению относятся нестероидные противовоспалительные препараты (НПВП), глюкокортикоиды, противоревматические препараты, которые подавляют реакцию острой фазы, способствуют снижению уровня аутоантител. К сожалению, хотя НПВП и помогают контролировать симптомы РЗ, уменьшая боль, отек и воспаление, тем не менее они не замедляют прогрессирование заболевания. Это относится и к глюкокортикоидам, которые являются противовоспалительными гормонами, связанными с кортизолом — стероидом, вырабатываемым естественным путем в организме. Несмотря на свои преимущества, глюкокортикоиды дают значительные побочные эффекты, включающие диабет, остеопороз, гипертонию, катаракту и подверженность инфекциям. За последние годы получены новые данные о патогенезе ревматических заболеваний, что способствовало возможности создания инновационных иммунобиологических препаратов. Разработка таких лекарственных средств произвела революцию в терапевтическом подходе при хронических ревматических заболеваниях, особенно у пациентов, устойчивых к стандартному лечению. Механизм действия этих иммунобиологических препаратов основан на целенаправленном ингибировании специфических или молекулярных мишеней, непосредственно вовлеченных в патогенез заболевания. К ним относятся блокаторы фактора некроза опухоли, антагонисты интерлейкинов-1, -6, -17А, блокаторы CD20, CD80/CD86, ингибитор Т-клеточной костимуляции. Их использование позволяет улучшить прогноз и достичь клинической ремиссии у значительного количества пациентов.
Rheumatic diseases (RD) are among the most common chronic diseases of the musculoskeletal system and connective tissue which are found in both adults and children. The cause of these pathological conditions can be changes in the functioning of the immune system, inflammation, infections and other factors. In some cases, they lead to disability and have a significant impact on the quality of life and lifetime. There are non-pharmacological and pharmacological treatments for RD. The first line (non-pharmacological) treatment of most RDs consists in changing the lifestyle (exercises, correct diet, smoking cessation). Standard pharmacological treatment includes non-steroidal anti-inflammatory drugs, glucocorticoids, anti-inflammatory drugs that suppress acute phase response, help reduce the level of autoantibodies. Unfortunately, although non-steroidal anti-inflammatory drugs help control RD symptoms reducing pain, swelling and inflammation, they do not slow down the disease progression. This also refers to glucocorticoids which are anti-inflammatory hormones associated with cortisol, a steroid produced naturally in the body. Despite their advantages, glucocorticoids have significant side effects including diabetes, osteoporosis, hypertension, cataract and susceptibility to infections. In recent years, new data on the pathogenesis of rheumatic diseases has been obtained that has contributed to the possibility of creating innovative immunobiological drugs. The development of such drugs has revolutionized the therapeutic approach to chronic rheumatic diseases, especially in patients who are resistant to standard treatment. The mechanism of action of these immunobiological drugs is based on the inhibition of specific or molecular targets directly involved in the disease pathogenesis. They include tumor necrosis factor blockers, interleukin-1, -6, 17A receptor antagonists, CD20, CD80/CD86 blockers and T-cell costimulation blocker. Their use allows us to improve the prognosis and achieve clinical remission in a significant number of patients.
Keywords
ревматичні захворювання; імунобіологічні препарати; блокатори фактора некрозу пухлини; антагоністи інтерлейкінів-1, -6, -17А; блокатори CD20, CD80/CD86; інгібітор Т-клітинної костимуляції; огляд
ревматические заболевания; иммунобиологические препараты; блокаторы фактора некроза опухоли; антагонисты интерлейкинов-1, -6, -17А; блокаторы CD20, CD80/CD86; ингибитор Т-клеточной костимуляции; обзор
rheumatic diseases; immunobiological drugs; tumor necrosis factor blockers; interleukin-1, -6, 17A receptor antagonists; CD20, CD80/CD86 blockers; T-cell соstimulation blocker; review
For the full article you need to subscribe to the magazine.
Bibliography
1. Deshpande S. History of rheumatology. Med. J. DY Patil. Univ. 2014. 7. 119-23. doi: 10.4103/0975-2870.126307.
2. Entezami P., Fox D.A., Clapham P.J., Chung K.C. Historical perspective on the etiology of rheumatoid arthritis. Hand Clin. 2011 Feb. 27 (1). 1-10. doi.org/10.1016/j.hcl.2010.09.006.
3. Sakkas L.I., Tronzas P. The Greek (Hellenic) rheumatology over the years: from ancient to modern times. Rheumatol. Int. 2019. in press. doi:org/10.1007/s00296-019-04261-4.
4. Parish L.C. An historical approach to the nomenclature of rheumatoid arthritis. Arthritis Rheum. 1963. 6. 138-58.
5. Hollander J.L., Comroe B.I. Arthritis and allied conditions, 4th ed. Philadelphia, PA: Lea & Febiger, 1949.
6. Conley C.L., Hartmann R.C. A hemorrhagic disorder caused by circulating anticoagulant in patients with disseminated lupus erythematosus. J. Clin. Invest. 1952. 152. 621-2.
7. Pereira Da Silva J.A., Woolf A.D. (eds.). Rheumatology in Practice, Springer, London, 2010.
8. Branco J.C., Rodrigues A.M., Gouveia N. et al. Prevalence of rheumatic and musculoskeletal diseases and their impact on health-related quality of life, physical function and mental health in Portugal: results from EpiReumaPt — a national health survey. doi: 10.1136/rmdopen-2015-000166.
9. Barbour K.E., Helmick C.G., Boring M., Brady T.J. Vital Signs: Prevalence of Doctor-Diagnosed Arthritis and Arthritis-Attributable Activity Limitation — United States. 2013-2015. MMWR2017. 66. 246-253. doi:10.15585/mmwr.mm6609e1.
10. Andersson Gare B. Juvenile arthritis: who gets it, where and when? A review of current data on incidence and prevalence. Clin Exp Rheumatol. 1999. 17. 367-74.
11. Estimation based on European Science Foundation (2006): Rheumatic Diseases — a Major Challenge for European Research and Health Care; European Science Foundation Policy Briefing, June.
12. Stoerk A. An essay on the use and effects of the root of the colchicum autumnale, or Meadow Saffron, Translated from the Latin. London: T Becket and PA de Honet; 1764.
13. Beer J.J. The emergence of the German dye industry. Illinois: Illinois Studies in the Social Science, 1959.
14. 100 years of Aspirin. Leverkusen: Bayer AG Consumer Care Business Group, 1997.
15. Hench P.S., Kendall E.C., Slocumb C.H., Polley H.F. The effect of a hormone of the adrenal cortex (17-hydroxy-11-dehydrocorticosterone: Compound E) and of pituitary adrenocorticotropic hormone on rheumatoid arthritis. Proc. Staff. Meet. Mayo Clin. 1949. 24. 181-97.
16. Rundles R.W., Wyngaarden J.B., Hitchings G.H., Elion G.B., Silberman H.R. Effects of a xanthine oxidase inhibitor on thiopurine metabolism, hyperuricaemia and gout. Trans. Assoc. Am. Physicians. 1963. 76. 126-40.
17. Malavyia A.N., Many A., Schwartz R.S. Treatment of dermatomyositis with methotrexate. Lancet. 1968. 2. 485-8.
18. Kaltsonoudis E., Papagoras C., Drosos A.D. Current and Future Role of Methotrexate in the Therapeutic Armamentarium for Rheumatoid Arthritis. Int. J. Clin. Rheumatol. 2012. 7. 179-89.
19. Vane J.R. Inhibition of prostaglandin synthesis as a mechanism of action for aspirin-like drugs. Nat. New. Biol. 1971. 231. 232-5.
20. Page F. Treatment of lupus erythematosus with mepacrine. Lancet. 1951. 2. 755-8.
21. Bagnall A.W. The value of chloroquine in rheumatoid disease:A four-year study of continuous therapy. Can. Med. Assoc. J. 1957. 77. 182-94.
22. Kumar P., Banik S. Pharmacotherapy options in rheumatoid arthritis. Clin. Med. Insights Arthritis Musculoskelet Disord. 2013. 6. 35-43. doi:10.4137/CMAMD.S5558.
23. Elliott M.J., Maini R.N., Feldmann M., Long-Fox A., Charles P., Katsikis P. et al. Treatment of rheumatoid arthritis with chimeric monoclonal antibodies to tumor necrosis factor alpha. Arthritis Rheum. 1993. 36. 1681-90.
24. Conti F., Ceccarelli F., Massaro L., Cipriano E., Di Franco M., Alessandri C., Spinelli F.R., Scrivo R., Valesini G. Biological therapies in rheumatic diseases. Clin. Ter. 2013. 164 (5). e413-428. doi: 10.7417/CT.2013.1622.
25. Pennica D., Nedwin G.E., Hayflick J.S. et al. Human tumor necrosis factor: precursor structure, expression and homology to lymphotoxin. Nature. 1984. 312. 724-9.
26. Chan F.K.-M., Chun H.J., Zheng L. et al. A domain in TNF receptors that mediates ligand-independent receptor assembly and signaling. Science. 2000. 288. 2351-4.
27. Prajapati R., Plant D., Barton A. Genetic and genomic predictors of anti-TNF response. Pharmacogenomics. 2011. 12. 1571-85. doi:10.2217/pgs.11.114.
28. Mitoma H., Horiuchi T., Hatta N., Tsukamoto H., Harashima S., Kikuchi Y. et al. Infliximab induces potent anti-inflammatory responses by outside-to-inside signals through transmembrane TNF-a. Gastroenterology. 2005. 128. 376-92.
29. Ringheanu M., Daum F., Markowitz J., Levine J., Katz S., Lin X. et al. Effects of infliximab on apoptosis and reverse signaling of monocytes from healthy individuals and patients with Crohn's disease. Inflamm. Bowel. Dis. 2004. 10. 801-10. doi:10.1097/00054725-200411000-00015.
30. Bachmann F., Nast A., Sterry W. et al. Safety and efficacy of the tumor necrosis factor antagonists. Semin. Cutan. Med. Surg. 2010. 1. 35-47. doi:10.1016/j.sder.2010.02.002.
31. Gardam M.A., Keystone E.C., Menzies R. et al. Anti-tumor necrosis factor agents and tuberculosis risk: mechanism of action and clinical management. Lancet Infect. Dis. 2003. 3. 148-55.
32. Scrivo R., Sauzullo I., Mengoni F. et al. Serial interferon-g release assays for screening and monitoring of tuberculosis infection during treatment with biologic agents. Clin. Rheumatol. 2012. 31. 1567-75. doi:10.1007/s10067-012-2049-6.
33. Strangfeld A., Listing J., Herzer P. et al. Risk of herpes zoster in patients with rheumatoid arthritis treated with anti-TNF-alpha agents. JAMA. 2009. 301. 737-44. doi:10.1001/jama.2009.146.
34. Roux C.H., Brocq O., Breuil V. et al. Safety of anti-TNF-alpha therapy in rheumatoid arthritis and spondylarthropathies with concurrent B or C chronic hepatitis. Rheumatology (Oxford). 2006. 45. 1294-7. doi:10.1093/rheumatology/kel123.
35. Rodgers M., Epstein D., Bojke L. et al. Etanercept, infliximab and adalimumab for the treatment of psoriatic arthritis: a systematic review and economic evaluation. Health Technol. Assess. 2011. 15. 1-329. doi:10.3310/hta15100.
36. Askling J., Fahrbach K., Nordstrom B., Ross S., Schmid C.H., Symmons D. Cancer risk with tumor necrosis factor alpha (TNF) inhibitors: meta-analysis of randomized controlled trials of adalimumab, etanercept, and infliximab using patient level data. Pharmacoepidemiol. Drug Saf. 2011. 20. 119-30. doi:10.1002/pds.2046.
37. Moulis G., Sommet A., Bene J. et al. Cancer risk of anti-TNF at recommended doses in adult rheumatoid arthritis: a meta-analysis with intention to treat and per protocol analyses. PLOS One. 2012. 7. 1-7. doi:10.1371/journal.phone.0048991.
38. Moulis G., Sommet A., Lapeyre-Mestre M. Mortality rates among patients with rheumatoid arthritis treated with tumor necrosis factor inhibitors: comment on the article by Simard et al. Arthitis Rheum. 2013. 65. 1670-1. doi:10.1002/art.37931.
39. Arnason B.G. TNF neutralization in MS: results of a randomized placebo-controlled multicenter study. Neurology. 1999. 53. 457-65.
40. Ramos-Casals M., Brito-Zerуn P., Muсoz S. et al. Autoimmune diseases induced by TNF-targeted therapies: analysis of 233 cases. Medicine (Baltimore). 2007. 86. 242-251.
41. Stallmach A., Hagel S., Bruns T. Adverse effects of biologics used for treating IBD. Best Pract. Res. Clin. Gastroenterol. 2010. 24. 167-182. doi:10.1016/j.bpg.2010.01.002.
42. Katz J.A., Antoni C., Keenan G.F., Smith D.E., Jacobs S.J., Lichtenstein G.R. Outcome of pregnancy in women receiving infliximab for the treatment of Crohn's disease and rheumatoid arthritis. Am. J. Gastroenterol. 2004. 99. 2385-92. doi:10.1111/i.1572-0241.2004.30186.x.
43. Verstappen S.M.M., King Y., Watson K.D., Symmons D.P.M., Hyrich K.L. Anti-TNF therapies and pregnancy: outcome of 130 pregnancies in the British Society for Rheumatology Biologics Register. Ann. Rheum. Dis. 2011. 70. 823-6. doi:10.1136/ard.2010.140822.
44. Cheifetz A., Mayer L. Monoclonal antibodies, immunogenicity, and associated infusion reactions. Mt. Sinai J. Med. 2005. 72. 250-256.
45. Cheifetz A., Smedley M., Martin S. et al. The incidence and management of infusion reactions to infliximab: a large center experience. Am. J. Gastroenterol. 2003. 98. 1315-1324. doi:10.1111/i.1572-0241.2003.07457.x.
46. Wolbink G.J., Vis M., Lems W. et al. Development of antiinfliximab antibodies and relationship to clinical response in patients with rheumatoid arthritis. Arthritis Rheum. 2006. 54. 711-5. doi:10.1002/art.21671.
47. Edwards J.C., Szczepanski L., Szechinski J. et al. Efficacy of B-cell-targeted therapy with rituximab in patients with rheumatoid arthritis. N. Engl. J. Med. 2004. 350 (25). 2572-2581. doi:10.1056/NEJMoa032534.
48. Emery P., Fleischmann R., Filipowicz-Sosnowska A. et al. The efficacy and safety of rituximab in patients with active rheumatoid arthritis despite methotrexate treatment: results of a phase IIB randomized, double-blind, placebo-controlled, dose-ranging trial. Arthritis Rheum. 2006. 54 (5). 1390-1400. doi:10.1002/art.21778.
49. Rubbert-Roth A., Tak P.P., Zerbini C. et al. Efficacy and safety of various repeat treatment dosing regimens of rituximab in patients with active rheumatoid arthritis: results of a phase III randomized study (MIRROR). Rheumatology. 2010. 49 (9). 1683-1693. doi:10.1093/rheumatology/keq116.
50. Cohen S.B., Keystone E., Genovese M.C. et al. Continued inhibition of structural damage over 2 years in patients with rheumatoid arthritis treated with rituximab in combination with methotrexate. Ann. Rheum. Dis. 2010. 69 (6). 1158-1161. doi:10.1136/ard.2009.119222.
51. Haraoui B., Bokarewa M., Kallmeyer I., Bykerk V.P., Investigators R. Safety and effectiveness of rituximab in patients with rheumatoid arthritis following an inadequate response to 1 prior tumor necrosis factor inhibitor: the RESET Trial. J. Rheumatol. 2011. 38 (12). 2548-2556. doi:10.3899/jrheum.110444.
52. Gomez-Reino J.J., Maneiro J.R., Ruiz J. et al. Comparative effectiveness of switching to alternative tumour necrosis factor (TNF) antagonists versus switching to rituximab in patients with rheumatoid arthritis who failed previous TNF antagonists: the MIRAR Study. Ann. Rheum. Dis. 2012. 71 (11). 1861-1864. doi:10.1136/znnrheumdis-2012-201324.
53. Tak P.P., Rigby W., Rubbert-Roth A. et al. Sustained inhibition of progressive joint damage with rituximab plus methotrexate in early active rheumatoid arthritis: 2-year results from the randomised controlled trial IMAGE. Ann. Rheum. Dis. 2012. 71 (3). 351-357. doi:10.1136/annrheumdis-2011-200170.
54. Sanz I., Lee F.E. B cells as therapeutic targets in SLE. Nat. Rev. Rheumatol. 2010. 6 (6). 326-337. doi:10.1038/nrrheum.2010.68.
55. Lu T.Y., Ng K.P., Cambridge G. et al. A retrospective seven-year analysis of the use of B cell depletion therapy in systemic lupus erythematosus at University College London Hospital: the first fifty patients. Arthritis Rheum. 2009. 61 (4). 482-487. doi:10.1002/art.24341.
56. Albert D., Dunham J., Khan S. et al. Variability in the biological response to anti-CD20 B cell depletion in systemic lupus erythaematosus. Ann. Rheum. Dis. 2008. 67 (12). 1724-1731. doi:10.1136/ard.2007.083162.
57. Fernandez-Nebro A., de la Fuente J.L., Carreno L. et al. Multicenter longitudinal study of B-lymphocyte depletion in refractory systemic lupus erythematosus: the LESIMAB study. Lupus. 2012. 21 (10). 1063-1076. doi:10.1177/0961203312446627.
58. Wang C.R., Liu M.F. Rituximab usage in systemic lupus erythematosus-associated antiphospholipid syndrome: a single-center experience. Semin. Arthritis Rheum. 2016. 46 (1). 102-108. doi:10.1016/i.semarhrit.2016.02.002.
59. Ryden-Aulin M., Boumpas D., Bultink I. et al. Off-label use of rituximab for systemic lupus erythematosus in Europe. Lupus Sci Med. 2016. 3 (1). e000163. doi:10.1136/lupus-2016-000163.
60. Bosello S., De Luca G., Tolusso B. et al. B cells in systemic sclerosis: a possible target for therapy. Autoimmun. Rev. 2011. 10 (10). 624-630. doi:10.1016/i.autrev.2011.04.013.
61. McGonagle D., Tan A.L., Madden J. et al. Successful treatment of resistant scleroderma-associated interstitial lung disease with rituximab. Rheumatology. 2008. 47 (4). 552-553. doi:10.1093/rheumatology/kem357.
62. Lafyatis R., Kissin E., York M. et al. B cell depletion with rituximab in patients with diffuse cutaneous systemic sclerosis. Arthritis Rheum. 2009. 60 (2). 578-583. doi:10.1002/art.24249.
63. Cornec D., Devauchelle-Pensec V., Tobon G.J., Pers J.O., Jousse-Joulin S., Saraux A. B cells in Sjogren's syndrome: from pathophysiology to diagnosis and treatment. J. Autoimmun. 2012. 39 (3). 161-167. doi:10.10116/i.iaut.2012.05.014.
64. Carsons S.E., Vivino F.B., Parke A. et al. Treatment guidelines for rheumatologic manifestations of Sjogren's syndrome: use of biologic agents, management of fatigue, and inflammatory musculoskeletal pain. Arthritis Care Res. 2017. 69 (4). 517-527. doi:10.1002/act.22968.
65. Ostensen M., Forger F. How safe are anti-rheumatic drugs during pregnancy? Curr. Opin. Pharmacol. 2013. 13 (3). 470-475. doi:10.1016/i.coph.2013.03.004.
66. Klink D.T., van Elburg R.M., Schreurs M.W., van Well G.T. Rituximab administration in third trimester of pregnancy suppresses neonatal B-cell development. Clin. Dev. Immunol. 2008. 271363. doi:10/1155/2008/271363.
67. Dubey A.K., Handu S.S., Dubey S., Sharma P., Sharma K.K., Ahmed Q.M. Belimumab: First targeted biological treatment for systemic lupus erythematosus. J. Pharmacol. Pharmacother. 2011. 2. 317-319. doi:10.4103/0976-500X.85930.
68. Stohl W., Hilbert D.M. The discovery and development of belimumab: the anti-BLyS-lupus connection. Nat. Biotechnol. 2012. 30. 69-77. doi:10.1038/ndt.2076.
69. Kim S.S., Kirou K.A., Erkan D. Belimumab in systemic lupus erythematosus: an update for clinicians. Ther. Adv. Chronic. Dis. 2012. 3. 11-23. doi:10.1177/2040622311424806.
70. Dhaun N., Kluth D.C. Belimumab for systemic lupus erythematosus. Lancet. 2011. 377. 2079-2080.
71. Taylor P., Quattrocchi E., Maletti S., Kurrash R., Peterson J., Chang D. Ofatumumab, a fully human anti-CD20 monoclonal antibody, in biological-naive, rheumatoid arthritis patients with an inadequate response to methotrexate: a randomised, double-blind, placebo-controlled clinical trial. Ann. Rheum. Dis. 2011. 70. 2119-2125. doi:10.1136/ard.2011.151522.
72. Rigby W., Tony H.P., Oelke K., Combe B., Laster A. et al. Safety and efficacy of ocrelizumab in patients with rheumatoid arthritis and an inadequate response to methotrexate: Results of a forty-eight-week randomized, doubleblind, placebo-controlled, parallel-group phase III trial. Arthritis Rheum. 2012. 64. 350-359. doi:10.1002/art.33317.
73. Manetta J., Bina H., Ryan P. et al. Generation and characterization of tabalumab, a human monoclonal antibody that neutralizes both soluble and membrane-bound B-cell activating factor. J. Inflamm. Res. 2014. 7. 121-31. doi:10.2147/JIR.S67751.
74. Genovese M.C., Bojin S., Biagini I.M. et al. Tabalumab in rheumatoid arthritis patients with an inadequate response to methotrexate and naive to biologic therapy: a phase II, randomized, placebo-controlled trial. Arthritis Rheum. 2013. 65. 880-9. doi:10.1002/art.37820.
75. Schiff M., Combe B., Dцrner T. et al. Efficacy and safety of tabalumab, an anti-BAFF monoclonal antibody, in patients with moderate-tosevere rheumatoid arthritis and inadequate response to TNF inhibitors: results of a randomised, doubleblind, placebo-controlled, phase 3 study. RMD Open. 2015. 1. e000037. doi:10.1136/rmdopen-2014-000037.
76. Munafo A., Priestley A., Nestorov I., Visich J., Rogge M. Safety, pharmacokinetics and pharmacodynamics of atacicept in healthy volunteers. Eur. J. Clin. Pharmacol. 2007. 63. 647-56.
77. Stohl W., Chatham W., Weisman M., Furie R., Weinstein A., Mishra N. et al. and the LBRA01 Study Group. Belimumab (BmAb), a novel fully human monoclonal antibody to B-lymphocyte stimulator (BLyS), selectively modulates B cell subpopulations and immunoglobulins in a heterogeneous rheumatoid arthritis population [abstract]. Arthritis Rheum. 2005. 52 Suppl. S444.
78. van Vollenboven R.F., Kinnman N., Vincent E., Wax S. and Bathon J. Atacicept in Patients With Rheumatoid Arthritis and an Inadequate Response to Methotrexate Results of a Phase II, Randomized, Placebo-Controlled Trial. Arthritis & Rheumatism. 2011. Vol. 63, № 7. Р. 1782-1792. doi: 10.1002/art.30372.
79. Korhonen R. and Moilanen E. Abatacept, a Novel CD80/86–CD28 T Cell Co-stimulation Modulator, in the Treatment of Rheumatoid Arthritis. Nordic Pharmacological Society. Basic & Clinical Pharmacology & Toxicology. 2009. 104. 276-284. doi: 10.1111/j.1742-7843.2009.00375.x.
80. Cavalli G. and Dinarello C.A. Anakinra Therapy for Non-cancer Inflammatory Diseases. Front. Pharmacol. 2018. 9. 1157. doi: 10.3389/fphar.2018.01157.
81. Dayer J.-M., Feige U., Edwards C.K., III, Burger D. Anti-interleukin-1 therapy in rheumatic diseases. Curr. Opin. Rheumatol. 2001. 13. 170-6.
82. Eder C. Mechanisms of interleukin-1beta release. Immunobiology. 2009. 214. 543-553. doi:10.10116/i.imbio.2008.11.007.
83. Dhimolea E. Canakinumab. MAbs 2010. 2. 3-13. doi:10.4161/mabs.2.1.10328.
84. Kishimoto T. IL-6: from laboratory to bedside. Clin. Rev. Allergy Immunol. 2005. 28 (3). 177-186.
85. Cosentyx (secukinumab) highlights of prescribing information. East Hanover (NJ): Novartis Pharmaceuticals Corporation; 2015. URL: https://www.pharma.us.novartis.com /product/pi/ pdf/ cosentyx.pdf.
86. Leonardi C., Matheson R., Zachariae C. et al. Anti-Interleukin-17 Monoclonal Antibody Ixekizumab in Chronic Plaque Psoriasis. N. Engl. J. Med. 2012. 366. 1190-9. doi:10.1056/NEJMoa1109997.
87. Beck K.M., Koo J. Brodalumab for the treatment of plaque psoriasis: up-to-date. Expert. Opin Biol. Ther. 2019 Apr. 19 (4). 287-292. doi:10.1080/14712598.2019.1579794.
88. Pinter A., Wilsmann-Theis D., Peitsch W.K., Mössner R. Interleukin-17 receptor A blockade with brodalumab in palmoplantar pustular psoriasis: Report on four cases. J. Dermatol. 2019 Feb. 20. doi:10.1111/1346-8138.14815.
89. Pavelka K., Chon Y., Newmark R., Lin S.L., Baumgarther S., Erondu. A study to evaluate the safety, tolerability, and efficacy of brodalumab in subjects with rheumatoid arthritis and an inadequate response to methotrexate. J. Rheumatol. 2015 Jun. 42 (6). 912-9. doi: 10.3899/jrheum.141271.
Similar articles

Authors: Головач И.Ю.(1), Егудина Е.Д.(2)
(1) — Клиническая больница «Феофания» Государственного управления делами, г. Киев, Украина
(2) — ГУ «Днепропетровская государственная медицинская академия МЗ Украины», г. Днепр, Украина
"Kidneys" Том 7, №4, 2018
Date: 2018.12.12
Categories: Nephrology
Sections: Specialist manual


Authors: Головач И.Ю.(1), Егудина Е.Д.(2)
(1) — Клиническая больница «Феофания» Государственного управления делами, г. Киев, Украина
(2) — Клиника современной ревматологии, г. Киев, Украина
"Kidneys" Том 9, №1, 2020
Date: 2020.03.11
Categories: Nephrology
Sections: Specialist manual


Authors: Головач И.Ю.
Клиническая больница «Феофания» Государственного управления делами, г. Киев, Украина
"Kidneys" Том 7, №2, 2018
Date: 2018.04.10
Categories: Nephrology
Sections: Specialist manual


Authors: Синяченко О.В. (1), Головач И.Ю. (2), Егудина Е.Д. (3)
1 - Донецкий национальный медицинский университет МЗ Украины, г. Лиман, Украина
2 - Клиническая больница «Феофания» Государственного управления делами, г. Киев, Украина
3 - Образовательный центр Клиники современной ревматологии, г. Киев, Украина
"Pain. Joints. Spine." Том 9, №3, 2019
Date: 2019.10.21
Categories: Rheumatology, Traumatology and orthopedics
Sections: Specialist manual