International neurological journal №5 (107), 2019
To the 80th anniversary of the birth of Ivan Savovych Zozulia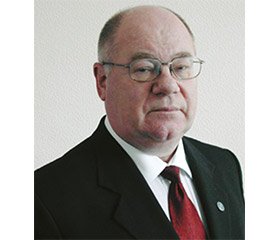 Іван Савович Зозуля — доктор медичних наук, професор, невролог, заслужений діяч науки і техніки України, лауреат Державної премії України в галузі науки і техніки, академік АНВО України, Міжнародної академії освіти і науки. З 1991 по 2018 рік очолював кафедру медицини невідкладних станів Національної медичної академії післядипломної освіти (НМАПО) імені П.Л. Шупика, до 2016 року — проректор з наукової роботи.
Народився Іван Савович Зозуля 12 серпня 1939 року в селі Волоське Деражнянського району Хмельницької області. Після закінчення 10 класів (в 1957 році) Волосківської середньої школи Іван Зозуля вступив до Чернівецького медичного училища, яке закінчив з відзнакою в 1959 році. Цього ж року ...
For the full article you need to subscribe to the magazine.