"Emergency medicine" №5(100), 2019
Clinical aspects of procedural and postoperative sedation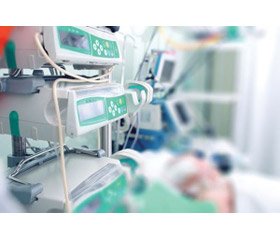 Summary
Статтю присвячено питанням інтра- і післяопераційної седації хірургічних пацієнтів. На підставі результатів дослідження за пошуковими інтернет-системами «Google» і «PubMed» із введенням ключових слів: «процедурна анальгезія», «процедурна седація», «післяопераційне знеболювання», автор проводить огляд основних напрямків і сучасних підходів до процедурної та післяопераційної седації. У роботі наводяться дослідження різних авторів із даної проблематики. На прикладі різних груп пацієнтів проводиться аналіз позитивних і негативних сторін післяопераційної седації. У даному огляді також висвітлюється концепція мультимодальної анальгезії для лікування післяопераційного болю і наводяться різні комбінації її клінічного використання. Особлива увага в статті приділяється дексмедетомідину, описуються різні аспекти його клінічного використання, механізм дії, розглядаються відмінні риси препарату. Наприкінці огляду автор робить висновок, що використання описаної збалансованої тактики процедурної і післяопераційної анальгезії і седації при проведенні хірургічних процедур, діагностичних маніпуляцій та оперативних втручань доцільно впроваджувати в протоколи вітчизняних клінік, що, безсумнівно, сприятиме стандартизації підходів і поліпшенню якості ведення хворих.
Статья посвящена вопросам интра- и послеоперационной седации хирургических пациентов. На основании результатов исследования по поисковым интернет-системам «Google» и «PubMed», с введением ключевых слов: «процедурная анальгезия», «процедурная седация», «послеоперационное обезболивание», автор проводит обзор основных направлений и современных подходов в процедурной и послеоперационной седации. В работе приводятся исследования различных авторов по данной проблематике. На примере различных групп пациентов проводится анализ положительных и отрицательных сторон послеоперационной седации. В данном обзоре также освещается концепция мультимодальной анальгезии для лечения послеоперационной боли и приводятся различные комбинации ее клинического использования. Особое внимание в статье уделяется дексмедетомидину, описываются различные аспекты его клинического использования, механизм действия, рассматриваются отличительные особенности препарата. В конце обзора автор делает вывод, что использование описанной сбалансированной тактики процедуральной и постоперационной анальгезии и седации при проведении хирургических процедур, диагностических манипуляций и оперативных вмешательств целесообразно внедрять в протоколы отечественных клиник, что, несомненно, будет способствовать стандартизации подходов и улучшению качества ведения больных.
The article deals with the issues of intra- and postoperative sedation of surgical patients. Based on the results of a study on the Internet search engines Google and PubMed, with the introduction of the keywords: procedural analgesia, procedural sedation, postoperative analgesia, the author reviews the main directions and modern approaches of procedural and postoperative sedation. This work presents researches by various authors on this issue. On the example of various groups of patients, the analysis of the positive and negative sides of postoperative sedation is performed. This review also highlights the concept of multimodal analgesia for the treatment of postope-rative pain and provides various combinations of its clinical use. Particular attention in the article is paid to dexmedetomidine, various aspects of its clinical use and the mechanism of action are described, the distinguishing features of the drug are considered. At the end of the review, the author concludes that the use of the described balanced tactics of procedural and postoperative analgesia and sedation during surgical procedures, diagnostic procedures and surgeries is advisable to be introduced into the protocols of domestic clinics, which will undoubtedly help standardize approaches and improve the quality of patient management.
Keywords
процедурна анальгезія; процедурна седація; дексмедетомідин; огляд
процедурная анальгезия; процедурная седация; дексмедетомидин; обзор
procedural analgesia; procedural sedation; dexmedetomidine; review
For the full article you need to subscribe to the magazine.
Bibliography
1. Field M.J., Lohr K.N. Clinical practice guidelines: directions for a new program. Washington, DC: National Academy Press, 1990. 143 р.
2. Green S.M., Krauss B. Procedural sedation terminology: moving beyond "conscious sedation". Ann. Emerg. Med. 2002. Vol. 39, № 4. Р. 433-435.
3. Hinkelbein J., Lamperti M., Akeson J. et al. European Society of Anaesthesiology and European Board of Anaesthesiology guidelines for procedural sedation and analgesia in adults. Eur. J. Anaesthesiol. 2018. Vol. 35. Р. 6-24.
4. Bellolio M.F., Gilani W.I., Barrionuevo P. et al. Incidence of Adverse Events in Adults Undergoing Procedural Sedation in the Emergency Department: A Systematic Review and Meta-analysis. Acad. Emerg. Med. 2016. Vol. 23, № 2. Р. 119-134.
5. Deftereos S., Giannopoulos G., Raisakis K. et al. Mode-rate procedural sedation and opioid analgesia during transradial coronary interventions to prevent spasm: a prospective rando-mized study. JACC Cardiovasc. Interv. 2013. Vol. 6, № 3.
Р. 267-273.
6. Guarracino F., Covello R.D., Landoni G. et al. Anesthetic management of transcatheter aortic valve implantation with transaxillary approach. J. Cardiothorac. Vasc. Anesth. 2011. Vol. 25, № 3. Р. 437-443.
7. Wu W., Chen Q., Zhang L.C. et al. Dexmedetomidine versus midazolam for sedation in upper gastrointestinal endoscopy.
J. Int. Med. Res. 2014. Vol. 42, № 2. Р. 516-522.
8. Kamibayashi T., Maze M. Clinical uses of alpha2 -adre-nergic agonists. Anesthesiology. 2000. Vol. 93, № 5. Р. 1345-1349.
9. MacDonald E., Kobilka B.K., Scheinin M. Gene targeting-homing in on alpha 2-adrenoceptor-subtype function. Trends Pharmacol. Sci. 1997. Vol. 18, № 6. Р. 211-219.
10. Ebert T.J., Hall J.E., Barney J.A. et al. The effects of increasing plasma concentrations of dexmedetomidine in humans. Anesthesiology. 2000. Vol. 93, № 2. Р. 382-394.
11. Heuss L.T., Schnieper P., Drewe J. et al. Conscious sedation with propofol in elderly patients: a prospective evaluation. Aliment. Pharmacol. Ther. 2003. Vol. 17, № 12. Р. 1493-1501.
12. Schnider T.W., Minto C.F., Shafer S.L. et al. The influence of age on propofol pharmacodynamics. Anesthesiology. 1999. Vol. 90, № 6. Р. 1502-1516.
13. Riker R.R., Shehabi Y., Bokesch P.M. et al. Dexmedetomidine vs midazolam for sedation of critically ill patients: a randomized trial. JAMA. 2009. Vol. 301, № 5. Р. 489-499.
14. Jakob S.M., Ruokonen E., Grounds R.M. et al. Dexmedetomidine vs midazolam or propofol for sedation during prolonged mechanical ventilation: two randomized controlled trials. JAMA. 2012. Vol. 307, № 11. Р. 1151-1160.
15. Welliver M., Bednarzyk M. Sedation considerations for the nonintubated obese patient in critical care. Crit. Care Nurs Clin. North Am. 2009. Vol. 21, № 3. Р. 341-352.
16. Isono S. Obstructive sleep apnea of obese adults: pathophysiology and perioperative airway management. Anesthesiology. 2009. Vol. 110, № 4. Р. 908-921.
17. Hsu Y.W., Cortinez L.I., Robertson K.M. et al. Dexmedetomidine pharmacodynamics: part I: crossover comparison of the respiratory effects of dexmedetomidine and remifentanil in healthy volunteers. Anesthesiology. 2004. Vol. 101, № 5. Р. 1066-1076.
18. Venn R.M., Hell J., Grounds R.M. Respiratory effects of dexmedetomidine in the surgical patient requiring intensive care. Crit. Care. 2000. Vol. 4, № 5. Р. 302-308.
19. Shehabi Y., Ruettimann U., Adamson H. et al. Dexmedetomidine infusion for more than 24 hours in critically ill patients: sedative and cardiovascular effects. Intensive Care Med. 2004. Vol. 30, № 12. Р. 2188-2196.
20. Lawrence C.J., de Lange S. The effect of dexmedetomidine on the balance of myocardial energy requirement and oxygen supply and demand. Anesth Analg. 1996. Vol. 82, № 3.
Р. 544-550.
21. Snapir A., Posti J., Kentala E. et al. Effects of low and high plasma concentrations of dexmedetomidine on myocardial perfusion and cardiac function in healthy male subjects. Anesthesiology. 2006. Vol. 105, № 5. Р. 902-910.
22. De Wolf A.M., Fragen R.J., Avram M.J. et al. The pharmacokinetics of dexmedetomidine in volunteers with severe renal impairment. Anesth. Analg. 2001. Vol. 93, № 5. Р. 1205-1209.
23. Apfelbaum J.L., Chen C., Mehta S.S. et al. Postoperative pain experience: Results from a national survey suggest postoperative pain continues to be undermanaged. Anesth. Analg. 2003. Vol. 97, № 2. Р. 534-540.
24. Gan T.J., Habib A.S., Miller T.E. et al. Incidence, patient satisfaction, and perceptions of post-surgical pain: results from a US national survey. Curr. Med. Res. Opin. 2014. Vol. 30, № 1. Р. 149-160.
25. Еременко А.А., Сорокина Л.С. Послеоперационное обезболивание с использованием нефопама и кетопрофена у кардиохирургических больных. Регионарная анестезия и лечение острой боли. 2014. Т. 8, № 3. С. 26-32.
26. Dolin S.J., Cashman J.N., Bland J.M. Effectiveness of acute postoperative pain management: I. Evidence from published data. Br. J. Anaesth. 2002. Vol. 89. Р. 409-423.
27. Kehlet H., Jensen T., Woolf C. Persistent postsurgical pain: risk factors and prevention. Lancet. 2006. Vol. 367, № 9522. Р. 1618-1625.
28. Chou R., Gordon D.B., de Leon-Casasola O.A. et al. Management of Postoperative Pain: A Clinical Practice Guideline From the American Pain Society, the American Society of Regional Anesthesia and Pain Medicine, and the American Society of Anesthesiologists' Committee on Regional Anesthesia, Executive Committee, and Administrative Council. J. Pain. 2016. Vol. 17, № 2. Р. 131-157.
29. Elia N., Lysakowski C., Tramer M.R. Does multimodal analgesia with acetaminophen, nonsteroidal antiinflammatory drugs, or selective cyclooxygenase-2 inhibitors and patient-controlled analgesia morphine offer advantages over morphine alone? Meta-analyses of randomized trials. Anesthesiology. 2005. Vol. 103, № 6. Р. 1296-1304.
30. McDaid C., Maund E., Rice S. et al. Paracetamol and selective and non-selective non-steroidal anti-inflammatory drugs (NSAIDs) for the reduction of morphine-related side effects after major surgery: A systematic review. Health Technol. Assess. 2010. Vol. 14, № 17. Р. 1-153.
31. Pedersen T., Nicholson A. et al. Pulse oximetry for perioperative monitoring. Cochrane Database Syst. Rev. 2014. № 3. CD002013.
32. C.K. Ong, R.A. Seymour, P. Lirk et al. Combining paracetamol (acetaminophen) with nonsteroidal antiinflammatory drugs: A qualitative systematic review of analgesic efficacy for acute postoperative pain. Anesth. Analg. 2010. Vol. 110, № 4. Р. 1170-1179.
33. Jessen Lundorf L., Korvenius Nedergaard H., Møller A.M. Perioperative dexmedetomidine for acute pain after abdominal surgery in adults. Cochrane Database Syst. Rev. 2016. Vol. 2. CD010358.
34. Venn R.M., Grounds R.M. Comparison between dexmedetomidine and propofol for sedation in the intensive care unit: patient and clinician perceptions. Br. J. Anaesth. 2001. Vol. 87, № 5. Р. 684-690.
35. Rodríguez-González R., Sobrino T., Veiga S. et al. Neuroprotective effects of dexmedetomidine conditioning strategies: Evidences from an in vitro model of cerebral ischemia. Life Sci. 2016. Vol. 144. Р. 162-169.
36. Su X., Meng Z.T., Wu X.H. et al. Dexmedetomidine for prevention of delirium in elderly patients after non-cardiac surgery: a randomised, double-blind, placebo-controlled trial. Lancet. 2016. Vol. 388, № 10054. Р. 1893-
1902.
37. Shehabi Y., Grant P., Wolfenden H. et al. Prevalence of delirium with dexmedetomidine compared with morphine based therapy after cardiac surgery: a randomized controlled trial (DEXmedetomidine COmpared to Morphine-DEXCOM Study. Anesthesiology. 2009. Vol. 111, № 5. Р. 1075-
1084.
38. Djaiani G., Silverton N., Fedorko L. et al. Dexmedetomidine versus Propofol Sedation Reduces Delirium after Cardiac Surgery: A Randomized Controlled Trial. Anesthesiology. 2016. Vol. 124, № 2. Р. 362-368.
Similar articles

Authors:
Доморацкий А.Э., Крылюк В.Е., Созанский В.В., Рыбак К.А., Крятченко Е.Б. - Национальная медицинская академия последипломного образования имени П.Л. Шупика, г. Киев, Украина; Киевская городская клиническая больница скорой медицинской помощи, г. Киев, Украина


"Emergency medicine" 3 (74) 2016
Date: 2016.06.16
Categories: Medicine of emergency
Sections: Clinical researches


Authors:
E.V. Podrez - Department ofAnesthesiology, Intensive Care, TransfusiologyandHematology,KhMAPE, Kharkiv, Ukraine


"Emergency medicine" 8 (55) 2013
Date: 2014.02.05
Categories: Medicine of emergency
Sections: Clinical researches

Authors: Хижняк А.А.(1), Ієвлєва В.І.(2), Волкова Ю.В.(1), Шарлай К.Ю.(1)
(1) — Харківський національний медичний університет, м. Харків, Україна
(2) — Харківська міська клінічна лікарня швидкої невідкладної медичної допомоги імені проф. О.І. Мещанінова, м. Харків, Україна
"Emergency medicine" 8 (87) 2017
Date: 2018.02.02
Categories: Medicine of emergency
Sections: Clinical researches