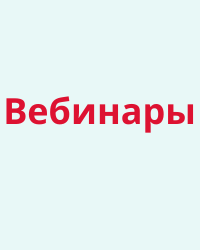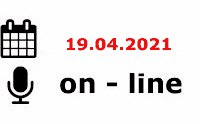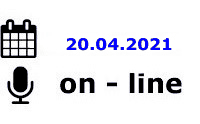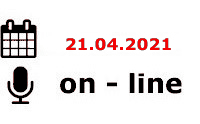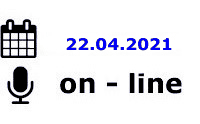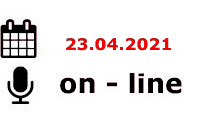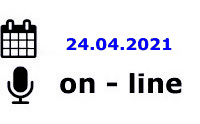 ---
СІМЕЙНІ ЛІКАРІ ТА ТЕРАПЕВТИ
---
НЕВРОЛОГИ, НЕЙРОХІРУРГИ, ЛІКАРІ ЗАГАЛЬНОЇ ПРАКТИКИ, СІМЕЙНІ ЛІКАРІ
---
КАРДІОЛОГИ, СІМЕЙНІ ЛІКАРІ, РЕВМАТОЛОГИ, НЕВРОЛОГИ, ЕНДОКРИНОЛОГИ
---
СТОМАТОЛОГИ
---
ІНФЕКЦІОНІСТИ, СІМЕЙНІ ЛІКАРІ, ПЕДІАТРИ, ГАСТРОЕНТЕРОЛОГИ, ГЕПАТОЛОГИ
---
ТРАВМАТОЛОГИ
---
ОНКОЛОГИ, (ОНКО-ГЕМАТОЛОГИ, ХІМІОТЕРАПЕВТИ, МАМОЛОГИ, ОНКО-ХІРУРГИ)
---
ЕНДОКРИНОЛОГИ, СІМЕЙНІ ЛІКАРІ, ПЕДІАТРИ, КАРДІОЛОГИ ТА ІНШІ СПЕЦІАЛІСТИ
---
ПЕДІАТРИ ТА СІМЕЙНІ ЛІКАРІ
---
АНЕСТЕЗІОЛОГИ, ХІРУРГИ
"News of medicine and pharmacy" №10 (697), 2019
Основы диагностики инфаркта миокарда на уровне экстренной медицины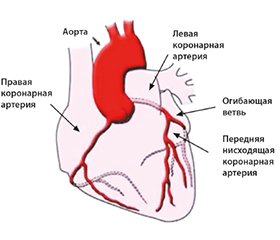 Authors:

Васкес Абанто Х.Э. - Центр экстренной медицинской помощи и медицины катастроф, г. Киев, Украина
Васкес Абанто А.Э. - Клиника «Медиком», г. Киев, Украина



Categories:

Cardiology



Sections:

Specialist manual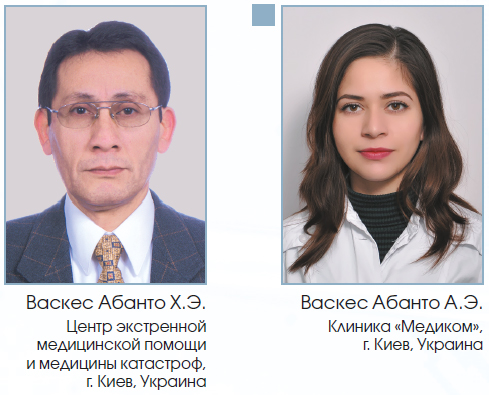 Классификация и диагностика
Инфаркт (лат. infarcire — «начинять, набивать») — омертвление (некроз) органа вследствие острого недостатка крово–снабжения (по причине различной степени окклюзии коронарных сосудов). Острый (внезапный) инфаркт миокарда (ИМ) (mio — «мускул», cardio — «сердце») означает смерть/некроз кардиомиоцитов, вызванную ишемией в результате остро возникшего и резко выраженного дисбаланса между коронарным крово–током/потребностью миокарда в O2 (Qкор) и его метаболическими нуждами (объемом потребления миокардом)/доставкой O2 (ПМО2) [1, 19].
Классификация ИМ основана на нескольких параметрах (табл. 1).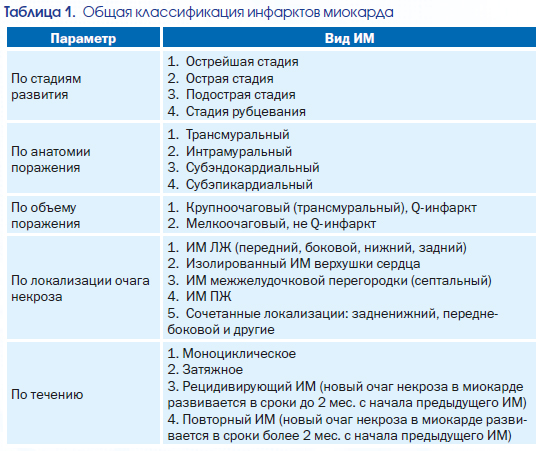 В большинстве случаев у человека поражаются артерии, питающие левый желудочек (ЛЖ), вызывая ИМ ЛЖ; значительно реже (менее 1 % случаев) — артерии, питающие ...
For the full article you need to subscribe to the magazine.
Bibliography
1. Васкес Абанто Х.Э. Основы ишемической болезни сердца для врача-клинициста. Новости медицины и фармации. 2018. № 5 (654).
2. Ватутин Н.Т. Третье универсальное определение инфаркта миокарда. Практическая ангиология. 2013. 1 (60). URL: https://angiology.com.ua/ru-issue-article-518
3. Воронина Е. ESC 2017: представлены новые рекомендации по лечению острого инфаркта миокарда AMI-STEMI. Медвестник — портал российского врача. — URL: https://www.medvestnik.ru/content/news/ESC-2017-predstavleny-novye-rekomendacii-po-lecheniu-ostrogo-infarkta-miokarda-AMI-STEMI.html
4. Шилов А.М. Острый коронарный синдром, патофизиология и лечение. Лечащий врач. 2011. № 07. URL: https://www.lvrach.ru/2011/07/15435236/
5. 2013. ACCF/AHA Guideline for the Management of ST-Elevation Myocardial Infarction. A Report of the American College of Cardiology Foundation / American Heart Association. Circulation. 2013.127 (4). 362-425; Journal of the American College of Cardiology. Vol. 61, № 4. e78-e140. January 2013. DOI: 10.1016/j.jacc.2012.11.019
6. 2013. NICE Clinical Guidelines, № 167. Myocardial Infarction with ST-Segment Elevation: The Acute Management of Myocardial Infarction with ST-Segment Elevation. URL: https://www.ncbi.nlm.nih.gov/books/NBK247623/
7. 2013. NICE Clinical Guidelines, № 172. MI — Secondary Prevention: Secondary Prevention in Primary and Secondary Care for Patients Following a Myocardial Infarction: Partial Update of NICE CG48. URL: https://www.ncbi.nlm.nih.gov/books/NBK247688/
8. 2014. AHA/ACC Guideline for the Management of Patients With Non–ST-Elevation Acute Coronary Syndromes. J. Am. Coll. Cardiol. 2014 Dec 23. 64 (24). e139-e228. DOI: 10.1016/j.jacc.2014.09.017
9. 2015. ESC Guidelines for the management of acute coronary syndromes in patients presenting without persistent ST-segment elevation. A Report of the European Society of Cardiology. European Heart Journal. 2016. Vol. 37, Is. 3. P. 267-315. DOI: 10.1093/eurheartj/ehv320
10. 2017. AHA/ACC Clinical Performance and Quality Measu–res for Adults With ST-Elevation and Non-ST-Elevation Myocardial Infarction. A Report of the American College of Cardiology / American Heart Association Task Force on Performance Measures. Journal of the American College of Cardio–logy. Vol. 70, Is. 16. P. 2048-2090. DOI: 10.1016/j.jacc.2017.06.032
11. 2017. ESC Guidelines for the management of acute myocardial infarction in patients presenting with ST-segment elevation. European Heart Journal. 2017. DOI: 10.1093/eurheartj/ehx393
12. Coll Muñoz Y., Valladares Carvajal F., González Rodríguez C. Infarto agudo de miocardio. Actualización de la Guía de Práctica Clínica. Rev. Finlay. 2016. Vol. 6, № 2 Cienfuegos abr.-jun. URL: http://www.revfinlay.sld.cu/index.php/finlay/article/view/403
13. Heidenreich P.A., Trogdon J.G., Khavjou O.A. et al. Forecasting the future of cardiovascular disease in the United States: a policy statement from the American Heart Association. Circulation. 2011. 123 (8). 933-44. URL: http://www.ncbi.nlm.nih.gov/pubmed/21262990
14. Millard R.W., Tranter M. Biomarcadores no troponínicos, complementarios, alternativos y presuntos para el SCA: nuevos recursos para los futuros instrumentos de cálculo del riesgo. Rev. Esp. Cardiol. 2014. Vol. 67, № 4. 312-20. DOI: 10.1016/j.recesp.2013.12.013
15. Nuevas guías 2017 sobre el manejo del SCACEST de la SEC — ESC. URL: http://urgenciasyemergen.blogspot.com/2017/08/nuevas-guias-2017-sobre-el-manejo-del.html
16. Síndromes coronarios agudos. URL: http://www.intramed.net/contenidover.asp?contenidoID = 88220 ; http://www.intramed.net/userfiles/2012/file/infarto_de_miocardio_guia.pdf
17. Stefano Savonitto, Nuccia Morici y Stefano De Servi. El tratamiento de sıґndromes coronarios agudos de ancianos y pacientes con comorbilidades. Rev. Esp. Cardiol. 2014. Vol. 67, № 7. 564-73 DOI: 10.1016/j.recesp.2014.02.010
18. Thygesen K., Alpert J.S., Jaffe A.S., Simoons M.L., Chaitman B.R., White H.D. Joint ESC/ACCF/AHA/WHF Task Force for the Universal Definition of Myocardial Infarction. Third universal definition of myocardial infarction. European Heart Journal. 2012. Vol. 33. P. 2551-2567; Rev. Esp. Cardiol. 2013. 66 (2).132.e1-e15; Circulation. 2012 Oct 16. 126 (16). 2020-35. DOI: 10.1161/CIR.0b013e31826e1058
19. Timmis A.D. Acute coronary syndrome: Assessment of acute chest pain of suspected cardiac origin. BMJ. 2015. 351. DOI: https://doi.org/10.1136/bmj.h5153
Similar articles


Authors:
Мовсесянц М.Ю.(1, 2), Миронков А.Б.(2), Цветков Р.С.(2), Мальцев А.В.(2), Калашников С.В.(2), Кисилев Д.Г.(2), Абугов С.А.(1, 3) - (1) Кафедра рентгенэндоваскулярных диагностики и лечения Российской медицинской академии последипломного образования, г. Москва, Россия; (2) ГУЗ «Городская клиническая больница № 12», г. Москва, Россия; (3) ГУ «Российский научный центр хирургии им. акад. Б.В. Петровского РАМН», г. Москва, Россия


"News of medicine and pharmacy" 8 (581) 2016
Sections: Specialist manual