"News of medicine and pharmacy" №10 (697), 2019
Безопасны ли для здоровья бытовые электронные приборы?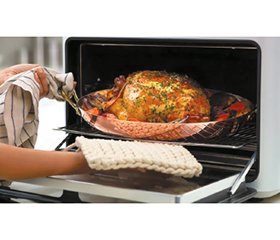 Authors:

Никберг И.И.
Д.м.н., профессор, член Международной академии экологии и здоровья человека, член-корр. Российской академии естествознания, г. Сидней, Австралия



Sections:

Specialist manual
Summary
Одним из результатов современной научно-технической революции стало создание и широкое использование в быту различных электронных приборов. Сейчас трудно представить себе семью, в которой бы отсутствовали телевизор, компьютер, микроволновая печь, мобильные телефоны и другие электронные приборы. В последние годы к ним добавились приборы системы беспроводной связи — Wi-Fi (англ. Wireless Fidelity — «беспроводная точность»). Естественно, что многих людей (в том числе больных сахарным диабетом) тревожит вопрос: не опасно ли наличие и использование таких приборов в повседневном быту? Научное рассмотрение этого вопроса специалистами позволяет дать следующие краткие пояснения.
For the full article you need to subscribe to the magazine.