"News of medicine and pharmacy" №11 (698), 2019
Я не могу постить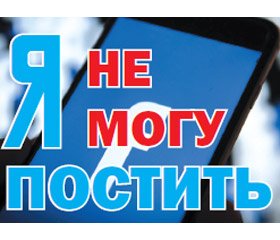 — Здравствуйте, доктор!
— Добрый день, на что жалуетесь?
— Доктор, такое дело, я не могу постить.
— Что, простите?
— Я не могу постить в «Фейсбуке».
— И давно это у вас?
— Скоро 2 месяца.
— Любопытно. А что случилось, почему не можете? Раньше могли?
— Раньше, доктор, я писал по 10–15 постов каждый день, а теперь ни одного не могу. Мне как-то резко стало нечего сказать этой ленте. Даже котиков перестал выкладывать. Наверное, это кризис?
— Любопытно. Хм, покажите-ка вашу страницу.
— Вооот.
— Так, шутки, мэмасы, коты, еда, закаты, рассветы, женщины, угу, новости, так-так, ага.
— Доктор, скажите, что мне делать с этим?
— Ну, голубчик, давайте для начала ...
For the full article you need to subscribe to the magazine.
Similar articles