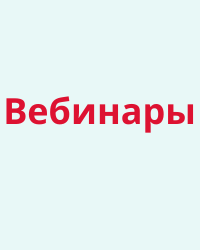 ---
СІМЕЙНІ ЛІКАРІ ТА ТЕРАПЕВТИ
---
НЕВРОЛОГИ, НЕЙРОХІРУРГИ, ЛІКАРІ ЗАГАЛЬНОЇ ПРАКТИКИ, СІМЕЙНІ ЛІКАРІ
---
СТОМАТОЛОГИ
---
ІНФЕКЦІОНІСТИ, СІМЕЙНІ ЛІКАРІ, ПЕДІАТРИ, ГАСТРОЕНТЕРОЛОГИ, ГЕПАТОЛОГИ
---
ТРАВМАТОЛОГИ
---
ОНКОЛОГИ, (ОНКО-ГЕМАТОЛОГИ, ХІМІОТЕРАПЕВТИ, МАМОЛОГИ, ОНКО-ХІРУРГИ)
---
ЕНДОКРИНОЛОГИ, СІМЕЙНІ ЛІКАРІ, ПЕДІАТРИ, КАРДІОЛОГИ ТА ІНШІ СПЕЦІАЛІСТИ
---
АНЕСТЕЗІОЛОГИ, ХІРУРГИ
International neurological journal №7 (109), 2019
Lamotrigine: a modern approach to the treatment of epilepsy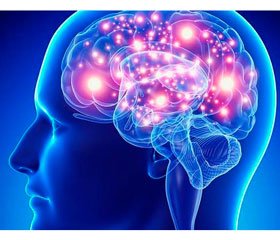 Summary
Ламотриджин — протиепілептичний препарат широкого спектра дії, понад чверть століття з успіхом застосовується в епілептології. В огляді розглядаються властивості, механізм дії і переносимість ламотриджину в лікуванні епілепсії. Окремий акцент зроблений на результатах клінічних досліджень, що демонструють ефективність і безпеку застосування ламотриджину порівняно з іншими протиепілептичними препаратами. Також показані переваги його призначення у дітей і підлітків, жінок і геріатричних пацієнтів.
Ламотриджин — противоэпилептический препарат широкого спектра действия, более четверти века с успехом применяемый в эпилептологии. В обзоре рассматриваются свойства, механизм действия и переносимость ламотриджина в лечении эпилепсии. Отдельный акцент сделан на результатах клинических исследований, демонстрирующих эффективность и безопасность применения ламотриджина в сравнении с другими противоэпилептическими препаратами. Также показаны преимущества его назначения у детей и подростков, женщин и гериатрических пациентов.
Lamotrigine is a broad-spectrum antiepileptic drug that has been successfully used in epileptology for more than a quarter of a century. The review discusses the properties, mechanism of action, and tolerability of lamotrigine in the treatment of epilepsy. Particular emphasis is placed on the results of clinical studies demonstrating the efficacy and safety of lamotrigine compared with other antiepileptic drugs. The benefits of its administration in children and adolescents, women and geriatric patients are also shown.
Keywords
епілепсія; протиепілептичні препарати; ламотриджин
эпилепсия; противоэпилептические препараты; ламотриджин
epilepsy; antiepileptic drugs; lamotrigine
For the full article you need to subscribe to the magazine.
Bibliography
1. Fisher R.S., van Emde Boas W., Elger C., Genton P., Lee P. et al. Epileptic seizures and epilepsy definitions proposed by the International League Against Epilepsy (ILAE) and the International Bureau for Epilepsy (IBE). Epilepsia. 2005. V. 46. P. 470-472.
2. Антонюк Т. Ламотриджин в лечении эпилепсий. Нейроnews. 2016. 6 (80). С. 24-26.
3. Карлов В.А., Власов П.Н. Клинические и электрофизиологические аспекты катамениальной эпилепсии. Журн. невропатол. и психиатр. 1993. 93, 1. 8-12.
4. Hauser W.A. Epidemiology of Epilepsy. Advances in Neurology. 1983. 19. 313-339.
5. Panayiotopoulos C.P. The Epilepsies: Seizures, Syndromes and Management. Bladon: Medical Publishing, 2005. 541 p.
6. Bekker R.A., Bykov Yu.V. Lamotrigine in the treatment of epilepsy and bipolar spectrum disorders: two main therapeutic indica-tions. Psychiatry and Psychopharmacotherapy. 2018. 20 (2). 36-50.
7. Ермаков А.Ю., Болдырева С.Р., Литвинович Е.Ф. Сравнительная эффективность ламотриджина и других противоэпилептических препаратов в лечении криптогенных и симптоматических фокальных эпилепсий. Журнал неврол. и психиатр. 2007. Т. 107, № 12. С. 94-97.
8. French J., Kanner A.M., Bautista J. Efficacy and tolerability of the new antiepileptic drugs. I: Treatment of new onset epilepsy. Report of the TTA and QSS subcommittees of the American Academy of Neurology and the American Epilepsy Society. Neurology. 2004. V. 62. P. 1252-1264.
9. Перукка Э. Фармакотерапия эпилепсии у женщин. Журн. неврол. и психиатр. 2005. Т. 105, № 11. С. 60-62.
10. Бурчинский С.Г. Критерии выбора препарата-антиконвульсанта: клинико-фармакологические аспекты. Український вісник психоневрології. 2008. Т. 16, вип. 3 (56).
11. Дубенко А.Е. Ламиктал как препарат первого выбора для лечения эпилепсии. Український вісник психоневрології. 2005. Т. 13, вып. 1 (42). С. 101-103.
12. Walden J. Calcium antagonism as a common mode of action of some antiepileptic drugs in the treatment of epilepsies and affective disorders. XXIst CINP Congr. Abstr. 1998. P. S-36-2.
13. Kuzniecky R. Modulation of cerebral GABA by topiramate, lamotrigine and gabapentin in healthy adults. Neurology. 2002. V. 58. P. 368-372.
14. Christensen J., Petrenaite V., Atterman J., Sidenius P., Oh–man I., Tomson T., Sabers A. Oral contraceptives induce lamotrigine metabolism: evidence from a double-blind, placebo-controlled trial. Epilepsia. 2007 Mar. 48 (3). 484-9.
15. Langosch J.M. Influence of lamotrigine on synaptic transmission, neuronal excitability and LTP in guinea pig hippocampal slices. Eur. Neuropsychopharmacol. 1999. V. 9, suppl. 5. P. S244.
16. Aldenkamp A.P., Krom M.D., Reijs R. Newer antiepileptic drugs and cognitive issues. Epilepsia. 2003. V. 44, suppl. 4. P. 21-29.
17. Fakhoury T.A., Barry J.J., Mitchell Miller J., Hammer A.E., Vuong A. Lamotrigine in patients with epilepsy and comorbid depressive symptoms. Epilepsy Behav. 2007 Feb. 10 (1). 155-62.
18. Dulac О. The use of Lamotrigine in children. Rev. Contemp. Pharmacother. 1994. 5. 133-9.
19. Alabi A., Todd A., Husband A., Reilly J. Safety profile of lamotrigine inoverdose. Ther. Adv. Psychopharmacol. 2016. 6 (6). 369-81.
20. Авакян Г. Ламотриджин в лечении эпилепсии у женщин. Врач. 2007. № 5. С. 44-46.
21. Steinhoff B.J., Ueberall M.A., Siemes H., Kurlemann G., Schmitz B., Bergmann L.; LAM-SAFE Study Group. The LAM-SAFE Study: lamotrigine versus carbamazepine or valproic acid in newly diagnosed focal and generalised epilepsies in adolescents and adults. Seizure. 2005 Dec. 14 (8). 597-605.
22. Marson A.G., Al-Kharusi A.M., Alwaidh M., Appleton R., Baker G.A., Chadwick D.W., Cramp C., Cockerell O.C., Cooper P.N., Doughty J., Eaton B., Gamble C., Goulding P.J., Ho–well S.J., Hughes A., Jackson M., Jacoby A., Kellett M., Lawson G.R., Leach J.P., Nicolaides P., Roberts R., Shackley P., Shen J., Smith D.F., Smith P.E., Smith C.T., Vanoli A., Williamson P.R.; SANAD Study group. The SANAD study of effectiveness of carbama-zepine, gabapentin, lamotrigine, oxcarbazepine, or topiramate for treatment of partial epilepsy: an unblended randomised controlled trial. Lancet. 2007 Mar 24. 369 (9566). 1000-15.
23. Kaminow L., Schimschock J.R., Hammer A.E., Vuong A. Lamotrigine monotherapy compared with carba-mazepine, phenytoin, or valproate monotherapy in patients with epilepsy. Epilepsy Behav. 2003. V. 4 (6). P. 659-66.
24. Mohanraj R., Brodie M.J. Outcomes of newly diagnosed idiopathic generalized epilepsy syndromes in a non-pediatric setting. Acta Neurol. Scand. 2007 Mar. 115 (3). 204-8.
25. Coppola G., Licciardi F., Sciscio N., Russo F., Carotenuto M., Pascotto A. Lamotrigine as first-line drug in childhood absence epilepsy: a clinical and neurophysiological study. Brain Dev. 2004 Jan. 26 (1). 26-9.
26. Vishal Prakash Giri et al. Valproic Acid versus Lamotrigine as First-line Monotherapy in Newly Diagnosed Idiopathic Generalized Tonic. Clonic Seizures in Adults. A Randomized Controlled Trial. Journal of Clinical and Diagnostic Research. 2016. 10 (7).
27. Linjun Tanga, Linbo Gea, Weijun Wua, Xuguang Yanga, Pinhe Ruia, Yong Wua, Wan Yub, Xi Wangc. Lamotrigine versus valproic acid monotherapy for generalised epilepsy: A meta-analysis of comparative studies. Seizure. 2017. 51. Р. 95-101.
28. Mula M., Sander J.W. Negative effects of antiepileptic drugs on mood in patients with epilepsy. Drug Saf. 2007. V. 30 (7). P. 555-67.
29. Schubert R. Attention deficit disorder and epilepsy. Pediatr. Neurol. 2005. V. 32 (1). P. 1-10.
30. Gibbs J., Appleton R.E., Rosenbloom L., Yuen W.C. Lamotrigine for intractable childhood epilepsy: a preliminary communication. Dev. Med. Child Neurol. 1992. V. 34. P. 368-71.
31. Петрухин А.С., Мухин К.Ю., Калинина Л.В., Пылаева О.А. Ламиктал: поли- и монотерапия эпилепсии. Психиатрия и психофармакотерапия. 2004. Т. 6, № 1.
32. Cramer J.A., Hammer A.E., Kustra R.P. Improved mood states with lamotrigine in patients with epilepsy. Epilepsy Behav. 2004. V. 5 (5). P. 702-7.
33. Besag F.M., Dulac O., Alving J., Mullens E.L. Long-term safety and efficacy of lamotrigine (Lamictal) in paediatric patients with epilepsy. Seizure. 1997. V. 6 (1). P. 51-6.
34. Frank L.M., Casale E., Womble G., Manasco P. Lamictal is effective for the treatment of newly. diagnosed typical absence seizures in children and adolescents. Ann of Neurol. 1997. V. 42 (3). P. 489.
35. Wallace S.J. Add-on open trial of lamotrigine in resistant childhood seizures. Brain Devel. 1990. I2. P. 739.
36. Arzimanoglou A. Treatment options in pediatric epilepsy syndromes. Epileptic disorders. 2002. V. 3. P. 217-25.
37. Hwang H., Kim H., Kim S.H., Kim S.H., Lim B.C., Chae J.H., Choi J.E., Kim K.J., Hwang Y.S. Long-term effectiveness of ethosuximide, valproic acid, and lamotrigine in childhood absence epilepsy. Brain Dev. 2012. V. 34 (5). P. 344-8.
38. Solowiej E., Sobaniec W., Kozik A., Ujma-Czapska B. The use of lamotrigine monotherapy in children with newly diagnosed partial epilepsy. Neurol. Neurochir. Pol. 2000. V. 33 (Suppl. 1). P. 129-41.
39. Morrow J., Russel A., Guthrie E. at al. Malformation risk of antiepileptic drugs in pregnancy: a prospective study from the UK Epilepsy and Pregnancy Register. J. Neurol. Neurosurg. Psychiatry. 2006. 77. 193-8.
40. Adab N. Therapeutic monitoring of antiepileptic drugs during pregnancy and in the postpartum period: is it useful? CNS Drugs. 2006. 20 (10). 791-800.
41. Kim J.Y., Lee H.W. Metabolic and hormonal disturbances in women with epilepsy on antiepileptic drug monotherapy. Epilepsia. 2007 Jul. 48 (7). 1366-70.
42. Gilad R., Sadeh M., Rapoport A., Dabby R., Boaz M., Lampl Y. Monotherapy of lamotrigine versus carbamazepine in patients with poststroke seizure. Clin. Neuropharmacol. 2007 Jul-Aug. 30 (4). 189-95.
43. Glauser T., Ben-Menachem E., Bourgeois B., Cnaan A., Chadwick D., Guerreiro C., Kalviainen R., Mattson R., Perucca E., Tomson T. ILAE treatment guidelines: evidence-based analysis of antiepileptic drug efficacy and effectiveness as initial monotherapy for epileptic seizures and syndromes. Epilepsia. 2006 Jul. 47 (7). 1094-120.
44. Saetre E., Perucca E., Isojаrvi J., Gjerstad L.; LAM 40089 Study Group. An international multicenter randomized double-blind controlled trial of lamotrigine and sustained-release carbamazepine in the treatment of newly diagnosed epilepsy in the elderly.
45. Fakhoury T.A., Barry J.J., Mitchell Miller J., Hammer A.E., Vuong A. Lamotrigine in patients with epilepsy and comorbid depressive symptoms. Epilepsy Behav. 2007 Feb. 10 (1). 155-62.
Similar articles