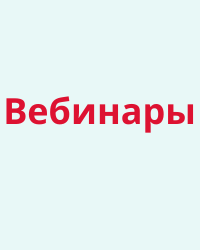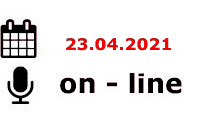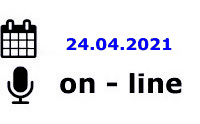 ---
СІМЕЙНІ ЛІКАРІ ТА ТЕРАПЕВТИ
---
НЕВРОЛОГИ, НЕЙРОХІРУРГИ, ЛІКАРІ ЗАГАЛЬНОЇ ПРАКТИКИ, СІМЕЙНІ ЛІКАРІ
---
КАРДІОЛОГИ, СІМЕЙНІ ЛІКАРІ, РЕВМАТОЛОГИ, НЕВРОЛОГИ, ЕНДОКРИНОЛОГИ
---
СТОМАТОЛОГИ
---
ІНФЕКЦІОНІСТИ, СІМЕЙНІ ЛІКАРІ, ПЕДІАТРИ, ГАСТРОЕНТЕРОЛОГИ, ГЕПАТОЛОГИ
---
ТРАВМАТОЛОГИ
---
ОНКОЛОГИ, (ОНКО-ГЕМАТОЛОГИ, ХІМІОТЕРАПЕВТИ, МАМОЛОГИ, ОНКО-ХІРУРГИ)
---
ЕНДОКРИНОЛОГИ, СІМЕЙНІ ЛІКАРІ, ПЕДІАТРИ, КАРДІОЛОГИ ТА ІНШІ СПЕЦІАЛІСТИ
---
ПЕДІАТРИ ТА СІМЕЙНІ ЛІКАРІ
---
АНЕСТЕЗІОЛОГИ, ХІРУРГИ
"Kidneys" Том 8, №4, 2019
The Renal Association Clinical Practice Guideline on Pregnancy аnd Renal Disease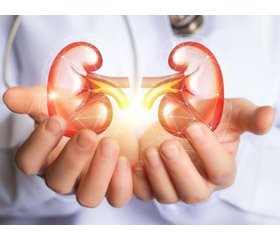 Authors:

Kate Wiles, Lucy Chappell, Katherine Clark, Louise Elman, Matt Hall, Liz Lightstone, Germin Mohamed, Durba Mukherjee, Catherine Nelson-Piercy, Philip Webster, Rebecca Whybrow and Kate Bramham



Categories:

Nephrology



Sections:

Specialist manual
Wiles et al. BMC Nephrology. 2019; 20: 401
https://doi.org/10.1186/s12882-019-1560-2
Summary of clinical practice guidelines
Structure of care
Guideline 1.1
We recommend multidisciplinary teams (including a consultant obstetrician, consultant nephrologist/expert physician, and expert midwife or midwifery team) are established to offer advice and care for women with CKD who are pregnant or planning a pregnancy. All healthcare professionals caring for women with CKD should be able to access this MDT (1D).
Medication in pregnancy and lactation
Guideline 2.1
We recommend that low dose aspirin, low molecular weight heparin, labetalol, nifedipine, methyldopa, prednisolone, azathioprine ...
For the full article you need to subscribe to the magazine.
Similar articles

Authors:
Agnes Trautmann, Marina Vivarelli, Susan Samuel, Debbie Gipson, Aditi Sinha, Franz Schaefer, Ng Kar Hui, Olivia Boyer, Moin A. Saleem, Luciana Feltran, Janina Müller-Deile, Jan Ulrich Becker, Francisco Cano, Hong Xu, Yam Ngo Lim, William Smoyer, Ifeoma Anochie, Koichi Nakanishi, Elisabeth Hodson, Dieter Haffner on behalf of the International Pediatric Nephrology Association


"Kidneys" Том 9, №3, 2020
Categories: Nephrology
Sections: Official information


Authors:
Alfred K. Cheung, Tara I. Chang, William C. Cushman, Susan L. Furth, Fan Fan Hou, Joachim H. Ix, Gregory A. Knoll, Paul Muntner, Roberto Pecoits-Filho, Mark J. Sarnak, Sheldon W. Tobe, Charles R.V. Tomson, Lyubov Lytvyn, Jonathan C. Craig, David J. Tunnicliffe, Martin Howell, Marcello Tonelli, Michael Cheung, Amy Earley and Johannes F.E. Mann


"Kidneys" Том 10, №1, 2021
Categories: Nephrology
Sections: Manuals


Authors: Д-р Марк Райт, MB, ChB, MD, FRCP
Нефролог-консультант, Університетська лікарня Сент-Джеймс, Лідс
Пані Елізабет Сауткотт (диплом із відзнакою)
Старший спеціаліст ренальний дієтолог, Університетська лікарня Сент-Джеймс, Лідс
Пан Стюарт Вінберг
Автор-пацієнт
"Kidneys" Том 8, №2, 2019
Categories: Nephrology
Sections: Specialist manual