International journal of endocrinology Том 15, №6, 2019
New opportunities for the use of alpha-lipoic acid: the role of enantiomers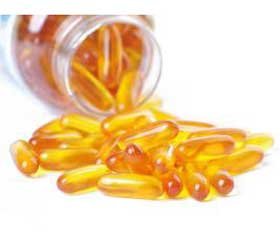 Authors:

Юзвенко Т.Ю., Тарасенко С.А., Марченко О.В.
Украинский научно-практический центр эндокринной хирургии, трансплантации эндокринных органов и тканей МЗ Украины, г. Киев, Украина



Categories:

Endocrinology



Sections:

Specialist manual
Summary
Огляд літератури присвячений застосуванню альфа-ліпоєвої кислоти (АЛК) у клінічній практиці. Продемонстровані позитивні властивості АЛК як антиоксиданта при низці захворювань: діабетичній нейропатії, атеросклерозі, гепатитах, порушенні мозкового кровообігу тощо. Антиоксидант проявив високу ефективність у лікуванні інтоксикацій, особливо викликаних гепатотропними токсинами. Наведені нові дані щодо застосування саме R(+)-енантіомера АЛК, який реалізує позитивні біологічні ефекти. Препарати R(+)-енантіомера α-ліпоєвої кислоти мають найвищі показники пікових концентрацій у плазмі й AUC порівняно з рацемічними сумішами. Доза 300 мг R(+)-енантіомера α-ліпоєвої кислоти біоеквівалентна 600 мг рацемічної АЛК.
Обзор литературы посвящен использованию альфа-липоевой кислоты (АЛК) в клинической практике. Продемонстрированы положительные качества АЛК как антиоксиданта при широком ряде заболеваний: диабетической нейропатии, атеросклерозе, гепатитах, нарушении мозгового кровообращения. Антиоксидант проявил высокую эффективность в лечении ряда интоксикаций, особенно вызваных гепатотропными токсинами. Представлены новые данные касательно использования именно R(+)-энантиомера α-липоевой кислоты, который реализует положительные биологические эффекты. Препараты R(+)-энантиомера α-липоевой кислоты имеют более высокие показатели концентрации в плазме крови и AUC в сравнении с рацемическими смесями. Доза 300 мг R(+)-энантиомера α-липоевой кислоты биоэквивалентна 600 мг рацемической АЛК.
The literature review considers the use of alpha-li­poic acid (ALA) in clinical practice. The positive effects of ALA as an antioxidant have been demonstrated for a wide range of diseases: diabetic neuropathy, atherosclerosis, hepatitis, cerebrovascular disorder, etc. The new data on the application of the R(+) enantiomer ALA has proved positive biological effects of ALA using. The only R(+) enantiomer ALA realizes all ALA positive features. The R(+) enantiomers of alpha-lipoic acid have the highest peak of plasma concentrations and AUC compared with racemic mixtures. It was showed that 300 mg of R(+) enantiomer of ALA is bioequivalent to 600 mg of racemic ALA.
Keywords
альфа-ліпоєва кислота; енантіомери; огляд
альфа-липоевая кислота; энантиомеры; обзор
alpha-lipoic acid; enantiomers; review
For the full article you need to subscribe to the magazine.
Bibliography
Reed LJ, Debusk BG, Gunsalus IC, Hornberger CS Jr. Crystalline alpha-lipoic acid a catalytic agent associated with pyruvate dehydrogenase. Science. 1951 Jul 27;114(2952):93-4. doi: 10.1126/science.114.2952.93.
Liu C, Feng X, Li Q, Wang Y, Li Q, Hua M. Adiponectin, TNF-alpha and inflammatory cytokines and risk of type 2 diabetes: a systematic review and meta-analysis. Cytokine. 2016 Oct;86:100-109. doi: 10.1016/j.cyto.2016.06.028.
Khalimov IuSh, Salukhov VV. Thioctic acid: from cellular regulatory mechanisms to clinical practice. Effektivnaia farmakoterapiia. Endokrinologiia. 2012;(2):22-28. (in Russian).
McIlduff CE, Rutkove SB. Critical appraisal of the use of alpha lipoic acid (thioctic acid) in the treatment of symptomatic diabetic polyneuropathy. Ther Clin Risk Manag. 2011;7:377-85. doi: 10.2147/TCRM.S11325.
Akbari M, Ostadmohammadi V, Tabrizi R, et al. The effects of alpha-lipoic acid supplementation on inflammatory markers among patients with metabolic syndrome and related disorders: a systematic review and meta-analysis of randomized controlled trials. Nutr Metab (Lond). 2018 Jun 5;15:39. doi: 10.1186/s12986-018-0274-y.
Murashko NK. Possibilities of using alpha-lipoic acid in the treatment of ischemic brain lesions. Meždunarodnyj nevrologičeskij žurnal. 2010;(35):28-34. (in Russian).
Pankiv IV. Efficiency of Alpha Lipoic Acid Therapy at Diabetic Foot Syndrome. Mìžnarodnij endokrinologìčnij žurnal. 2014;(59):53-55. doi: 10.22141/2224-0721.3.59.2014.76603. (in Ukrainian).
McNeilly AM, Davison GW, Murphy MH, et al. Effect of alpha-lipoic acid and exercise training on cardiovascular disease risk in obesity with impaired glucose tolerance. Lipids Health Dis. 2011 Nov 22;10:217. doi: 10.1186/1476-511X-10-217.
Sardu C, Santulli G, Santamaria M, et al. Effects of alpha lipoic acid on multiple cytokines and biomarkers and recurrence of atrial fibrillation within 1 year of catheter ablation. Am J Cardiol. 2017 May 1;119(9):1382-1386. doi: 10.1016/j.amjcard.2017.01.040.
Fornoni A, Ijaz A, Tejada T, Lenz O. Role of inflammation in diabetic nephropathy. Curr Diabetes Rev. 2008 Feb;4(1):10-7. doi: 10.2174/157339908783502361.
Karkabounas S, Papadopoulos N, Anastasiadou C, et al. Effects of α-Lipoic Acid, Carnosine, and Thiamine Supplementation in Obese Patients with Type 2 Diabetes Mellitus: A Randomized, Double-Blind Study. J Med Food. 2018 Dec;21(12):1197-1203. doi: 10.1089/jmf.2018.0007.
Callaghan BC, Cheng HT, Stables CL, Smith AL, Feldman EL. Diabetic neuropathy: clinical manifestations and current treatments. Lancet Neurol. 2012 Jun;11(6):521-34. doi: 10.1016/S1474-4422(12)70065-0.
Davies M, Brophy S, WilliamsR, Taylor A. The prevalence, severity, and impact of painful diabetic peripheral neuropathy in type 2 diabetes. Diabetes Care. 2006 Jul;29(7):1518-22. doi: 10.2337/dc05-2228.
Figueroa-Romero C, Sadidi M, Feldman EL. Mechanisms of disease: the oxidative stress theory of diabetic neuropathy. Rev Endocr Metab Disord. 2008 Dec;9(4):301-14. doi: 10.1007/s11154-008-9104-2.
Tesfaye S, Selvarajah D. Advances in the epidemiology, pathogenesis and management of diabetic peripheral neuropathy. Diabetes Metab Res Rev. 2012 Feb;28 Suppl 1:8-14. doi: 10.1002/dmrr.2239.
Kempler P, Tesfaye S, Chaturvedi N, et al. Autonomic neuropathy is associated with increased cardiovascular risk factors: the EURODIAB IDDM Complications Study. Diabet Med. 2002 Nov;19(11):900-9. doi: 10.1046/j.1464-5491.2002.00821.x.
Vinik AI, Maser RE, Mitchell BD, Freeman R. Diabetic Autonomic Neuropathy. Diabetes Care. 2003 May;26(5):1553-79. doi: 10.2337/diacare.26.5.1553.
AlOlaiwi LA, AlHarbi TJ, Tourkmani AM. Prevalence of cardiovascular autonomic neuropathy and gastroparesis symptoms among patients with type 2 diabetes who attend a primary health care center. PLoS One. 2018 Dec 21;13(12):e0209500. doi: 10.1371/journal.pone.0209500.
Dyck PJ, Davies JL, Litchy WJ, O'Brien PC. Longitudinal assessment of diabetic polyneuropathy using a composite score in the Rochester Diabetic Neuropathy Study cohort. Neurology. 1997 Jul;49(1):229-39. doi: 10.1212/wnl.49.1.229.
Mankovsky BN. The treatment of diabetic polyneuropathy: what is evidence base? Liky Ukrai'ny. 2011;(156):30-33. (in Russian).
Tesfaye S, Boulton AJM, Dyck PJ, et al. Diabetic neuropathies: update on definitions, diagnostic criteria, estimation of severity, and treatments. Diabetes Care. 2010 Oct;33(10):2285-93. doi: 10.2337/dc10-1303.
Dubrov SO, Tarasenko SO. Searching the optimal composition: combination pharmacotherapy of painful diabetic neuropathy. Clinical endocrinology and endocrine surgery. 2017;(59):13-20. doi: 10.24026/1818-1384.3(59).2017.110884. (in Ukrainian).
Ziegler D. Thioctic acid for patients with symptomatic diabetic polyneuropathy: a critical review. Treat Endocrinol. 2004;3(3):173-89. doi: 10.2165/00024677-200403030-00005.
Carlson DA, Smith AR, Fischer SJ, Young KL, Packer L. The plasma pharmacokinetics of R-(+)-lipoic acid administered as sodium R-(+)-lipoate to healthy human subjects. Altern Med Rev. 2007 Dec;12(4):343-51.
Zehnpfennig B, Wiriyasermkul P, Carlson DA, Quick M. Interaction of α-Lipoic Acid with the Human Na+/Multivitamin Transporter (hSMVT). J Biol Chem. 2015 Jun 26;290(26):16372-82. doi: 10.1074/jbc.M114.622555.
Ziegler D, Hanefeld M, Ruhnau KJ, et al. Treatment of symptomatic diabetic peripheral neuropathy with the anti-oxidant alpha-lipoic acid. A 3-week multicentre randomized controlled trial (ALADIN Study). Diabetologia. 1995 Dec;38(12):1425-33. doi: 10.1007/bf00400603.
Ziegler D, Hanefeld M, Ruhnau K, et al. Treatment of symptomatic diabetic polyneuropathy with the antioxidant alpha-lipoic acid: a 7-month multicenter randomized controlled trial (ALADIN III Study). ALADIN III Study Group. Alpha-Lipoic Acid in Diabetic Neuropathy. Diabetes Care. 1999 Aug;22(8):1296-301. doi: 10.2337/diacare.22.8.1296.
Berkson BM. A conservative triple antioxidant approach to the treatment of hepatitis C. Combination of alpha lipoic acid (thioctic acid), silymarin, and selenium: three case histories. Med Klin (Munich). 1999 Oct 15;94 Suppl 3:84-9. doi: 10.1007/bf03042201.
Zhang WJ, Bird KE, McMillen TS, LeBoeuf RC, Hagen TM, Frei B. Dietary alpha-lipoic acid supplementation inhibits atherosclerotic lesion development in apolipoprotein E-deficient and apolipoprotein E/low-density lipoprotein receptor-deficient mice. Circulation. 2008 Jan 22;117(3):421-8. doi: 10.1161/CIRCULATIONAHA.107.725275.
Sztanek F, Seres I, Lorincz H, Molnar A, Paragh G. Effect of alpha-lipoic acid supplementation on oxidative stress markers and antioxidative defense in patients with diabetic neuropathy. Atherosclerosis. 2017;(263):e111-e282. doi: 10.1016/j.atherosclerosis.2017.06.852.
Ying Z, Kherada N, Farrar B, et al. Lipoic acid effects on established atherosclerosis. Life Sci. 2010 Jan 16;86(3-4):95-102. doi: 10.1016/j.lfs.2009.11.009.
Papanas N, Ziegler D. Efficacy of α-lipoic acid in diabetic neuropathy. Expert Opin Pharmacother. 2014 Dec;15(18):2721-31. doi: 10.1517/14656566.2014.972935.
Hermann R, Mungo J, Cnota PJ, Ziegler D. Enantiomer-selective pharmacokinetics, oral bioavailability, and sex effects of various alpha-lipoic acid dosage forms. Clin Pharmacol. 2014 Nov 28;6:195-204. doi: 10.2147/CPAA.S71574.
Yoon J, Moon SJ, Lee KO, et al. Comparison of R(+)-α-lipoic acid exposure after R(+)-α-lipoic acid 200 mg and 300 mg and thioctic acid 600 mg in healthy Korean male subjects. Transl Clin Pharmacol. 2016;24(3):137-142. doi: 10.12793/tcp.2016.24.3.137.
Carlson DA, Young KL, Fischer SJ, Ulrich H. An Evaluation of the Stability and Pharmacokinetics of R-lipoic Acid and R-Dihydrolipoic Acid Dosage Forms in Plasma from Healthy Human Subjects. In: Packer L, Patel M, editors. Lipoic Acid: Energy Production, Antioxidant Activity and Health Effects. London, England: Taylor&Francis Publishers; 2008. 235-270 pp.
Similar articles


Authors:
Панькив В.И. — Украинский научно-практический центр эндокринной хирургии, трансплантации эндокринных органов и тканей МЗ Украины, г. Киев


International journal of endocrinology 2 (66) 2015
Date: 2015.06.15
Categories: Endocrinology
Sections: Specialist manual


Authors:
Большова О.В., Самсон О.Я.*, ДУ «Інститут ендокринології та обміну речовин імені В.П. Комісаренка НАМН України», * НМАПО імені П.Л. Шупика, м. Київ


International journal of endocrinology 2 (42) 2012
Date: 2013.02.11
Categories: Endocrinology
Sections: Specialist manual