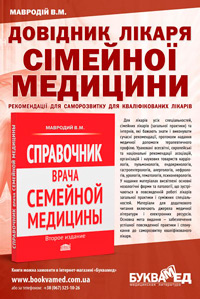 ---
СІМЕЙНІ ЛІКАРІ ТА ТЕРАПЕВТИ
---
НЕВРОЛОГИ, НЕЙРОХІРУРГИ, ЛІКАРІ ЗАГАЛЬНОЇ ПРАКТИКИ, СІМЕЙНІ ЛІКАРІ
---
КАРДІОЛОГИ, СІМЕЙНІ ЛІКАРІ, РЕВМАТОЛОГИ, НЕВРОЛОГИ, ЕНДОКРИНОЛОГИ
---
СТОМАТОЛОГИ
---
ІНФЕКЦІОНІСТИ, СІМЕЙНІ ЛІКАРІ, ПЕДІАТРИ, ГАСТРОЕНТЕРОЛОГИ, ГЕПАТОЛОГИ
---
ТРАВМАТОЛОГИ
---
ОНКОЛОГИ, (ОНКО-ГЕМАТОЛОГИ, ХІМІОТЕРАПЕВТИ, МАМОЛОГИ, ОНКО-ХІРУРГИ)
---
ЕНДОКРИНОЛОГИ, СІМЕЙНІ ЛІКАРІ, ПЕДІАТРИ, КАРДІОЛОГИ ТА ІНШІ СПЕЦІАЛІСТИ
---
ПЕДІАТРИ ТА СІМЕЙНІ ЛІКАРІ
---
АНЕСТЕЗІОЛОГИ, ХІРУРГИ
International journal of endocrinology Том 15, №7, 2019
Contemporary environmental pollutants and their negative effects on the thyroid gland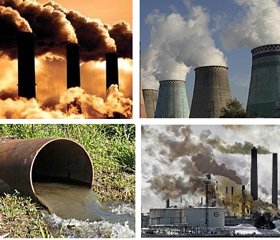 Authors:

Волошин О.І., Присяжнюк І.В., Волошина Л.О., Паньків І.В.
ВДНЗ України «Буковинський державний медичний університет», м. Чернівці, Україна



Categories:

Endocrinology



Sections:

Specialist manual
Summary
У контексті глобального зростання хвороб щитоподібної залози та необхідності пошуку причин цієї тенденції у статті наведена інформація щодо найбільш поширених хімічних забруднювачів довкілля та їх негативного впливу на функцію і структуру щитоподібної залози, можливих механізмів такої дії. Наведено також власні дослідження з ураження щитоподібної залози у хворих на остеоартроз, які проживали чи працювали в зонах екологічного неблагополуччя. Звернута увага на пріоритетність подібних досліджень з огляду на тенденції до прогресуючого погіршення довкілля.
В контексте глобального роста болезней щитовидной железы и необходимости поиска причин этой тенденции в статье приведена информация о наиболее распространенных химических загрязнителях окружающей среды и их негативном влиянии на функцию и структуру щитовидной железы, возможные механизмы такого действия. Приведены также собственные исследования о поражении щитовидной железы у больных остеоартрозом, которые проживали или работали в зонах экологического неблагополучия. Обращено внимание на приоритетность подобных исследований, учитывая тенденции к прогрессирующему ухудшению окружающей среды.
In the context of the global growth of thyroid di­seases and the need to find the causes of this tendency, the article provides information about the most common chemical environmental pollutants and their negative impact on the function and structure of the thyroid gland, possible mechanisms for such action. Own studies on thyroid lesions in patients with osteoarthritis who have lived or worked in areas of ecological distress were also presented. Attention is drawn to the priority of such studies in the light of trends towards progressive environmental degradation.
Keywords
хімічні забруднювачі довкілля; щитоподібна залоза; екологічні ураження
химические загрязнители окружающей среды; щитовидная железа; экологические поражения
environmental pollutants; thyroid gland; environmental damage
For the full article you need to subscribe to the magazine.
Bibliography
1. Паньків В.І. Практична тиреоїдологія. Донецьк. 2011. 224 с.
2. Тронько М.Д., Коваленко А.Є., Таращенко Ю.М., Остафійчук М.В. Тиреоїдні вузли в населення України, протокол діагностики та ліку-вання в період після аварії на Чорнобильській АЕС (огляд літератури та власні дані). Міжнародний ендокринологічний журнал. 2018. 47(7). 647-83. doi: 10.22141/2224-0721.14.7.2018.148775.
3. Grünwald F., Derwahl K.-M. Diagnostik und Therapie von Schilddrüsenerkrankungen. Ein Leitfaden für Klinik und Praxis. Berlin: Leh-mannsmedia. 2014. 133 p.
4. Calsolaro V., Pasqualett G., Niccolai F., Caraccio N., Monzani F. Thyroid Disrupting Chemicals. Int. J. Mol. Sci. 2017. 18. 2583. doi: 10.3390/ijms18122583.
5. Diamanti-Kandarakis E., Bourguignon J.P., Giudice L.C., Hauser R., Prins G.S., Soto A.M. et al. Endocrine-disrupting chemicals: An Endo-crine Society scientific statement. Endocr. Rev. 2009. 30. 293-342.
6. Zoeller R.T., Brown T.R., Doan L.L., Gore A.C., Skakkebaek N.E., Soto A.M. et al. Endocrine-disrupting chemicals and public health protec-tion: A statement of principles from The Endocrine Society. Endocrinology. 2012. 153. 4097-4110.
7. Vandenberg L.N., Colborn T., Hayes T.B., Heindel J.J., Jacobs D.R., Lee D.H. et al. Hormones and Endocrine-Disrupting Chemicals: Low-Dose Effects and Nonmonotonic Dose Responses. Endocr. Rev. 2012. 33. 378-455.
8. Duntas L.H. Chemical contamination and the thyroid. Endocrine. 2015. 48. 53-64.
9. European Commission. Endocrine Disruptors: Mejor Step Towards Protecting Citizens and Environment; European Commission: Brussels, Bel-gium, 2017.
10. Boas M., Feldt-Rasmussen U., Main K.M. Thyroid effects of endocrine disrupting chemicals. Mol. Cell. Endocrinol. 2012. 355. 240-248.
11. Gore A.C., Chappell V.A., Fenton S.E., Flaws J.A., Na–dal A., Prins, G.S. et al. EDC-2, The Endocrine Society's Second Scientific Statement on Endocrine-Disrupting Chemicals. Endocr. Rev. 2015. 36. E1-E150.
12. Soechitram S.D., Berghuis S.A., Visser T.J., Sauer P.J. Polychlorinated biphenyl exposure and deiodinase activity in young infants. Sci. Total Environ. 2017. 574. 1117-1124.
13. Abdelouahab N., Langlois M.F., Lavoie L., Corbin F., Pasquier J.C., Takser L. Maternal and cord-blood thyroid hormone levels and exposure to polybrominated diphenyle and polychlorinated biphenyls during early pregnancy. Am. J. Epidemiol. 2013. 178. 701-713.
14. Zheng J., He C.T., Chen S.J., Yan X., Guo M.N., Wang M.H. et al. Disruption of thyroid hormone (TH) levels and TH-regulated gene expres-sion by polybrominated diphenylethers (PBDEs), polychlorinated biphenyls (PCBs), and hydroxylated PCBs in e-wastere cycling workers. Environ. Int. 2017. 102. 138-144.
15. Lee E., Kim T.H., Choi J.S., Nabanata P., Kim N.Y., Ahn M.Y. et al. Evaluation of liver and thyroid toxicity in Sprague-Dawley rats after expo-sure to polybrominated diphenylether BDE-209. J. Toxicol. Sci. 2010. 35. 535-545.
16. Julander A., Karlsson M., Hagstrom K., Ohlson C.G., Engwall M., Bryngelsson I.L. et al. Polybrominated diphenylethers — Plasma levels and thyroid status of workers at an electronic recycling facility. Int. Archiv. Occup. Environ. Health. 2005. 78. 584-592.
17. Vuong A.M., Webster G.M., Romano M.E., Braun J.M., Zoeller R.T., Hoofnagle A.N. et al. Maternal Polybrominated Diphenyl Ether (PBDE) Exposure and Thyroid Hormones in Maternal and Cord Sera: The HOME Study, Cincinnati, USA. Environ. Health Perspect. 2015. 123. 1079-1085.
18. Zheng M.Y., Li X.H., Zhang Y., Yang Y.L., Wang W.Y., Tian Y. Partitioning of polybrominated biphenyl ethers from mother and fetus and po-tential health-related implications. Chemosphere. 2017. 170. 207-215.
19. Kronborg T.M., Hansen J.F., Rasmussen A.K., Vor–kamp K., Nielsen C.H., Frederiksen M. et al. The flame retardant DE-71 (a mixture of polybrominate ddiphenyl ethers) inhibits human differentiated thyroid cell function in vitro. PLoS ONE. 2017. 12. Е0179858.
20. Leung A.M., Pearce E.N., Braverman L.E. Environmental perchlorate exposure: Potential adverse thyroid effects. Curr. Opin. Endocrinol. Dia-betes Obes. 2014. 21. 372-376.
21. McMullen J., Ghassabian A., Kohn B., Trasande L. Identifying Subpopulations Vulnerable to the Thyroid-Blocking Effects of Perchlorate and Thiocyanate. J. Clin. Endocrinol. Metab. 2017. 102. 2637-2645.
22. Suh M., Abraham L., Hixon J.G., Proctor D.M. The effects of perchlorate, nitrate, and thiocyanate on free thyroxine for potentially sensitive subpopulations of the 2001–2002 and 2007–2008 National Health and Nutrition Examination Surveys. J. Expo. Sci. Environ. Epidemiol. 2014. 24. 579-587.
23. Taylor P.N., Okosieme O.E., Murphy R., Hales C., Chiu–sano E., Maina A. et al. Maternal perchlorate levels in women with borderline thyroid function during pregnancy and the cognitive development of their offspring: data from the Controlled Antenatal Thyroid Study. J. Clin. Endocrinol. Metab. 2014. 99(11). 4291-8. doi: 10.1210/jc.2014-1901.
24. Meeker J.D., Calafat A.M., Hauser R. Di (2-ethylhexyl) phthalate metabolites may alter thyroid hormone levels in men. Environ. Health Per-spect. 2007. 115. 1029-1034.
25. Boas M., Frederiksen H., Feldt-Rasmussen U., Skakkebaek N.E., Hegedus L., Hilsted L. et al. Childhood exposure to phthalates: Associations with thyroid function, insulin-like growth factor I, and growth. Environ. Health Perspect. 2010. 118. 1458-1464.
26. Meeker J.D., Ferguson K.K. Relationship between Urinary Phthalate and Bisphenol A Concentrations and Serum Thyroid Measures in US Adults and Adolescents from the National Health and Nutrition Examination Survey (NHANES) 2007–2008. Environ. Health Perspect. 2011. 119. 1396-1402.
27. Aung M.T., Johns L.E., Ferguson K.K., Mukherjee B., McElrath T.F., Meeker J.D. Thyroid hormone parameters du–ring pregnancy in relation to urinary bisphenol A concentrations: A repeated measures study. Environ. Int. 2017. 104. 33-40.
28. Andrianou X.D., Gangler S., Piciu A., Charisiadis P., Zira C., Aristidou K. et al. Human Exposures to Bisphenol A, Bisphenol F and Chlorinat-ed Bisphenol A Derivatives and Thyroid Function. PLoS ONE. 2016. 11. Е0155237.
29. Zhou Z., Zhang J., Jiang F., Xie Y., Zhang X., Jiang L. Higher urinary bisphenol A concentration and excessive iodine intake are associated with nodular goiter and papillary thyroid carcinoma. Biosci. Rep. 2017. 37.
30. Wang N., Zhou Y., Fu C., Wang H., Huang P., Wang B. et al. Influence of Bisphenol A on Thyroid Volume and Structure Independent of Io-dine in School Children. PLoS ONE. 2015. 10. Е0141248.
31. Freire C., Koifman R.J., Sarcinelli P.N., Simoes-Rosa A.C., Clapauch R., Koifman S. Long-term exposure to organochlorine pesticides and thy-roid status in adults in a heavily contaminated area in Brazil. Environ. Res. 2013. 127. 7-15.
32. Agency for Toxic Substances and Disease Registry. Toxicological Profilefor DDT, DDE and DDD; Agency for Toxic Substances and Disease Registry: Atlanta, GA, USA, 2002.
33. Yaglova N.V., Yaglov V.V. Cytophysiological Changes in the Follicular Epithelium of the Thyroid Gland after Long-Term Exposure to Low Doses of Dichlorodiphenyltrichloroethane (DDT). Bull. Exp. Biol. Med. 2017. 162. 699-702.
34. Freire C., Lopez-Espinosa M.J., Fernandez M., Molina-Molina J.M., Prada R., Olea N. Prenatal exposure to organochlorine pesticides and TSH status in newborns from Southern Spain. Sci. Total Environ. 2011. 409. 3281-3287.
35. Lopez-Espinosa M.J., Vizcaino E., Murcia M., Llop S., Espada M., Seco V. et al. Association between thyroid hormone levels and 4,4'-DDE concentrations in pregnant women (Valencia, Spain). Environ Res. 2009. 109(4). 479-85. doi: 10.1016/j.envres.2009.02.003.
36. Hernandez-Mariano J.A., Torres-Sanchez L., Bassol-Mayagoitia S., Escamilla-Nunez M., Cebrian M.E., Villeda-Gutierrez E.A. et al. Effect of exposure top, p-DDE during the first half of pregnancy in the maternal thyroid profile of female residents in a Mexican floriculture area. Environ. Res. 2017. 156. 597-604.
37. Lee J.E., Choi K. Perfluoroalkyl substances exposure and thyroid hormones in humans: Epidemiological observations and implications. Ann. Pe-diatr. Endocrinol. Metab. 2017. 22. 6-14.
38. Webster G.M., Venners S.A., Mattman A., Martin J.W. Associations between Perfluoroalkylacids (PFASs) and maternal thyroid hormones in early pregnancy: A population-based cohort study. Environ. Res. 2014. 133. 338-347.
39. Berg V., Nost T.H., Hansen S., Elverland A., Veyhe A.S., Jorde R. et al. Assessing the relationship between perfluoroalkyl substances, thyroid hormones and binding proteins in pregnant women; a longitudinal mixed effects approach. Environ. Int. 2015. 77. 63-69.
40. Ballesteros V., Costa O., Iniguez C., Fletcher T., Ballester F., Lopez-Espinosa M.J. Exposure to perfluoroalkyl substances and thyroid function in pregnant women and children: A systematic review of epidemiologic studies. Environ. Int. 2017. 99. 15-28.
41. Voloshyna L.O. Early diagnostic of hypothyroidism as factor of progressive of osteoarthritis and comorbidity, phytocorrection. Mìžnarodnij en-dokrinologìčnij žurnal. 2016. 7. 86-92.
Similar articles

Authors:
Волошин О.І.(1), Ілащук Т.О.(1), Волошина Л.О.(1), Паньків І.В.(1), Юзвенко В.С.(2) (1) — ВДНЗ України «Буковинський державний медичний університет», м. Чернівці, Україна (2) — Український науково-практичний центр ендокринної хірургії, трансплантації ендокринних органів і тканин МОЗ України, м. Київ, Україна


International journal of endocrinology Том 16, №3, 2020
Categories: Endocrinology
Sections: Clinical researches