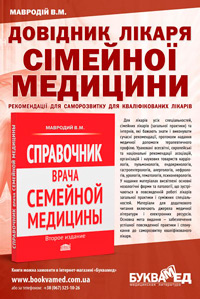 ---
СІМЕЙНІ ЛІКАРІ ТА ТЕРАПЕВТИ
---
НЕВРОЛОГИ, НЕЙРОХІРУРГИ, ЛІКАРІ ЗАГАЛЬНОЇ ПРАКТИКИ, СІМЕЙНІ ЛІКАРІ
---
КАРДІОЛОГИ, СІМЕЙНІ ЛІКАРІ, РЕВМАТОЛОГИ, НЕВРОЛОГИ, ЕНДОКРИНОЛОГИ
---
СТОМАТОЛОГИ
---
ІНФЕКЦІОНІСТИ, СІМЕЙНІ ЛІКАРІ, ПЕДІАТРИ, ГАСТРОЕНТЕРОЛОГИ, ГЕПАТОЛОГИ
---
ТРАВМАТОЛОГИ
---
ОНКОЛОГИ, (ОНКО-ГЕМАТОЛОГИ, ХІМІОТЕРАПЕВТИ, МАМОЛОГИ, ОНКО-ХІРУРГИ)
---
ЕНДОКРИНОЛОГИ, СІМЕЙНІ ЛІКАРІ, ПЕДІАТРИ, КАРДІОЛОГИ ТА ІНШІ СПЕЦІАЛІСТИ
---
ПЕДІАТРИ ТА СІМЕЙНІ ЛІКАРІ
---
АНЕСТЕЗІОЛОГИ, ХІРУРГИ
International journal of endocrinology Том 15, №7, 2019
Pathogenesis of diabetic retinopathy: a literature review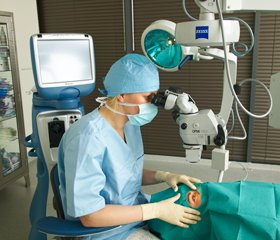 Authors:

Кирилюк М.Л. (1), Ищенко В.А. (2)
1 - Украинский научно-практический центр эндокринной хирургии, трансплантации эндокринных органов и тканей МЗ Украины, г. Киев, Украина
2 - Днепропетровская медицинская академия МЗ Украины, г. Днепр, Украина



Categories:

Endocrinology



Sections:

Specialist manual
Summary
В огляді подані дані про патогенез діабетичної ретинопатії (ДР). Вказано на значущість підвищення активності поліолового шляху обміну глюкози, неферментативного глікування білків, активації протеїнкінази С, карбоангідрази, гемодинамічних змін і активності ренін-ангіотензинової системи в розвитку цукрового діабету та його мікросудинних ускладнень. Особлива увага приділяється ролі оксидативного стресу, факторів росту, а також метаболічного синдрому й ожиріння в розвитку і прогресуванні ДР.
В обзоре представлены данные о патогенезе диабетической ретинопатии (ДР). Указывается значимость повышения активности полиолового пути обмена глюкозы, неферментативного гликирования белков, активации протеинкиназы С, карбоангидразы, гемодинамических изменений и активности ренин-ангиотензиновой системы в развитии сахарного диабета и его микрососудистых осложнений. Особое внимание уделяется роли оксидативного стресса, факторов роста, а также метаболического синдрома и ожирения в развитии и прогрессировании ДР.
The review presents data on the pathogenesis of diabetic retinopathy. The importance of increasing the activity of the polyol pathway of glucose metabolism, non-enzymatic glycation of proteins, activation of protein kinase C, carbonic anhydrase, hemodynamic changes and the activity of the renin-angiotensin system in the development of diabetes and its microvascular complications is indicated. Particular attention is paid to the role of oxidative stress, growth factors, as well as metabolic syndrome and obesity in the development and progression of diabetic retinopathy.
Keywords
діабетична ретинопатія; патогенез; огляд
диабетическая ретинопатия; патогенез; обзор
diabetic retinopathy; pathogenesis; review
For the full article you need to subscribe to the magazine.
Bibliography
1. IDF Diabetes Atlas. Ed. by D. Cavan, J. da Rocha Fernandes, L. Makaroff. Seventh Edition. International Diabetes Association, 2017. URL: http://www.diabetesatlas.org/
2. Tarr J.M., Kaul K., Chopra M., Kohner E.M. Pathophysio–logy of Diabetic Retinopathy. ISRN Ophthalmology. 2013. 2013. 13 p. Article ID 343560.
3. Gardner T.W., Davila J.R. The neurovascular unit and the pathophysiologic basis of diabetic retinopathy. Graefes Arch. Clin. Exp. Ophthalmol. 2017. 255(1). 1-6.
4. Lee R., Wong T.Y., Charumathi S. Epidemiology of diabetic retinopathy, diabetic macular edema and related vision loss. Eye Vis (Lond). 2015. 2. 17.
5. Chibber R., Ben-Mahmud B.M., Chibber S., Kohner E.M. Leukocytes in diabetic retinopathy. Current Diabetes Reviews. 2007. 3(1). 3-14.
6. Hattori T., Matsubara A., Taniguchi K., Ogura Y. Aldose reductase inhibitor fidarestat attenuates leukocyte-endothelial interactions in experi-mental diabetic rat retina in vivo. Current Eye Research. 2010. 35(2). 146-154.
7. Wilkinson-Berka J.L., Wraight C., Werther G. The role of growth hormone, insulin-like growth factor and somatostatin in diabetic retinopathy. Current Medicinal Chemistry. 2006. 13(27). 3307-3317.
8. Wirostko T., Wong Y., Simó R. Vascular endothelial growth factor and diabetic complications. Progress in Retinal and Eye Research. 2008. 27(6). 608-621.
9. Cui Y., Xu X., Bi H. Expression modification of uncoupling proteins and MnSOD in retinal endothelial cells and pericytes induced by high glu-cose: the role of reactive oxygen species in diabe–tic retinopathy. Experimental Eye Research. 2006. 83(4). 807-816.
10. Kowluru R.A., Chan P.S. Oxidative stress and diabetic retinopathy. Experimental Diabesity Research. 2007. 2007. 12 p. Article ID 43603.
11. Zhang X.L., Wen L., Chen Y.J., Zhu Y. Vascular endothelial growth factor up-regulates the expression of intracellular adhesion molecule-1 in retinal endothelial cells via reactive oxygen species, but not nitric oxide. Chinese Medical Journal. 2009. 122(3). 338-343.
12. Cheung N., Mitchell P., Wong T.Y. Diabetic retinopathy. The Lancet. 2010. 376(9735). 124-136.
13. Brownlee М. The pathobiology of diabetic complications: a unifying mechanism. Diabetes. 2005. 54(6). 1615-1625.
14. Mohammad G., Kowluru R.A. Novel role of mitochond–rial matrix metalloproteinase-2 in the development of diabetic retinopathy. Investigative Ophthalmology and Visual Science. 2011. 52(6). 3832-3841.
15. Zong H., Ward M., Stitt A.W. AGEs, RAGE, and diabetic retinopathy. Current Diabetes Reports. 2011. 11(4). 244-252.
16. Wang Q.J. PKD at the crossroads of DAG and PKC signaling. Trends in Pharmacological Science. 2006. 27(6). 317-323.
17. Min S.H., Lee T.I., Chung Y.S., Kim H.K. Transforming growth factor-α levels in human aqueous humor of glaucomatous, diabetic and uveitic eyes. Korean Journal of Ophthalmology. 2006. 20(3). 162-165.
18. Eckardt U. Erythropoietin and microvascular diabetic complications. Nephrology Dialysis Transplantation. 2009. 24(2). 388-390.
19. Simó R., Hernández C. Intravitreous anti-VEGF for diabetic retinopathy: Hopes and fears for a new therapeutic strategy. Diabetologia. 2008. 51(9). 1574-1580.
20. Comer G.M., Ciulla T.A. Pharmacotherapy for diabetic retinopathy. Current Opinion in Ophthalmology. 2004. 15(6). 508-518.
21. Villarroel M., Ciudin A., Hernández C., Simó R. Neurodegeneration: an early event of diabetic retinopathy. World Journal of Diabetes. 2010. 1(2). 57-64.
22. Yee P., Weymouth A.E., Fletcher E.L., Vingrys A.J. A Role for Omega-3 Polyunsaturated Fatty Acid Supplements in Diabetic Neuropathy. In-ves. Ophthalmol. Vis. Sci. 2010. 51(3). 1755-1764.
23. Silha J.V., Krsek M., Sucharda P., Murphy L.J. Angiogenic factors are elevated in overweight and obese individuals. Int. J. Obes. (Lond.). 2005. 29. 1308-1314.
24. Patel Sh., Sternberg P. Jr. Diabetic Retinopathy and Antivascular Endothelial Growth Factor Agents. JAMA Ophthalmol. 2017. 135(6). 568-569.
25. Wilkinson-Berka L. Angiotensin and diabetic retinopathy. International Journal and Cell of Biochemistry Biology. 2006. 38(5–6). 752-765.
26. Chew E.Y. Dietary Intake of Omega-3 Fatty Acids From Fish and Risk of Diabetic Retinopathy. JAMA. 2017. 317(21). 2226-2227.
27. Gustavsson C., Agardh C.D., Agardh E. Profile of intraocular tumour necrosis factor-α and interleukin-6 in diabetic subjects with different de-grees of diabetic retinopathy. Acta Ophthalmol. 2013. 91. 445-452.
28. Barber J., Gardner T.W., Abcouwer S.F. The significance of vascular and neural apoptosis to the pathology of diabetic retinopathy. Investigative Ophthalmology and Visual Science. 2011. 52. 1156-1163.
29. Diagnosis and classification of diabetes mellitus. Diabetes Care. 2012. 35(1). S64-S71.
30. Antonetti D.A., Klein R., Gardner T.W. Diabetic Retinopathy. N. Engl. J. Med. 2012. 366. 1227-1239.
31. Clarke M., Dodson P.M. PKC inhibition and diabetic microvascular complications. Best Practice and Research: Clinical Endocrinology and Metabolism. 2007. 21(4). 573-586.
32. Malachkova N.V., Kirilyuk M.L., Komarovskaya I.V. The relationship of resistin levels in a series of patients with diabetic retinopathy in type II diabetes mellitus in combination with obesity. Oftal'mologicheskij zhurnal. 2017. 4. 9-13. (in Russian).
33. Paranova A. et al. Insulin resistance and proliferative retinopathy: a cross-sectional, case-control study in 115 patients with type 2 diabetes. Clin. Endocrinol. Metab. 2004. 89(9). 4371-4376.
34. Kaštelan S., Tomic M., Antunica A.G., Rabatic J.S. Obesity and Retinopathy in Diabetes. J. Mol. Genet. Med. 2014. 1. 020.
35. International Textbook of Diabetes Mellitus. Ed. R.A. DeFronzo, E. Ferrannini, P. Zimmet. Fourth Edition. Wiley-Blackwell, 2015. 2. 881 p.
36. Malachkova N., Komarovskaya I., Kyryliuk M. The level of blood glucose and insulin resistance in patients with type 2 diabetes mellitus and diabetic retinopathy. Mìžnarodnij endokrinologìčnij žurnal. 2017. 13(3). 27-32. DOI: 10.22141/ 2224-0721.13.3.2017.104108.
37. Pasechnikova N.V., Metelicyna I.P., Naumenko V.A., Beljaev V.D. Change in the level of some pro- and anti-inflammatory cytokines in pa-tients with diabetic retinopathy after laser retinal coagulation. Oftal'mol. zhurn. 2010. 2. 4-7.
38. Gustavsson C., Agardh E., Bengtsson B., Agardh C.D. TNF-alpha is an independent serum marker for proliferative retinopathy in type 1 diabet-ic patients. J. Diabetes Complications. 2008. 22. 309-316.
39. Maberley D., Cui J.Z., Matsubara J.A. Vitreous leptin levels in retinal disease. Eye (Lond). 2006. 20. 801-804.
40. Abcouwer S.F., Antonetti D.A. A Role for Systemic Inflammation in Diabetic Retinopathy. Investigative Ophthalmology & Visual Science. 2013. 54(2384).
41. Higgins J.P.T., Thompson S.G. Quantifying heteroge–neity in a meta-analysis. Statistics in Medicine. 2002. 21. 1539-1558.
42. Sierra-Honigmann M.R. et al. Biological action of leptin as an angiogenic factor. Science. 1998. 281(5383). 1683-1686.
43. Kato N., Yashima S., Suzuki T., Nakayama Y. Long-term treatment with fidarestat suppresses the development of diabetic retinopathy in STZ-induced diabetic rats. Journal of Diabetes and Its Complications. 2003. 17(6). 374-379.
44. Haurigot V. et al. Increased intraocular insulin-like growth factor-I triggers blood-retinal barrier breakdown. The Journal of Biological Chemis-try. 2009. 284(34). 22961-22969.
45. Spijkerman M.W. et al. Endothelial dysfunction and low-grade inflammation and the progression of retinopathy in type 2 diabetes. Diabetic Medicine. 2007. 24(9). 969-976.
46. Mamtora S., Sandinha T., Carey P., Steel D. Optimizing Medical Management in Patients with Sight Threatening Diabetic Retinopathy. Oph-thalmology and Therapy. 2017. 6(1). 105-114.
47. European Guidelines on cardiovascular disease prevention in clinical practice (version 2012). The Fifth Joint Task Force of the European So-ciety of Cardiology and Other Societies on Cardiovascular Disease Prevention in Clinical Practice. Eur. Heart J. 2012. 33(13). 1635-1701.
48. Serdyuk V.N., Ishhenko V.A. Morphometrial and biochemical clusters of metabolic syndrome in patients with type 2 diabetes mellitus at different stages of diabetic retinopathy. Mìžnarodnij endokrinologìčnij žurnal. 2016. 79(7). 69-74. doi.org/10.22141/2224-0721.7.79.2016.86421
49. Kyryliuk M.L., Serdiuk V.M., Pylypenko L.Yu. Influence of the factors of the progression of diabetics rethinopathy on the concentration of blood fibrinogen at type 2 diabetes as the component of metabolic syndrome. Clinical Endocrinology and Endocrine Surgery. 2017. 4(60). 64-69. doi.org/10.24026/1818-1384.4(60).2017.118769
Similar articles

Authors:
Кирилюк М.Л. - Украинский научно-практический центр эндокринной хирургии и трансплантации эндокринных органов и тканей МЗ Украины, г. Киев


International journal of endocrinology 5 (45) 2012
Categories: Endocrinology
Sections: Specialist manual