International journal of endocrinology Том 15, №8, 2019
Thyrotropic hormone: important influencing factors to consider. Part 2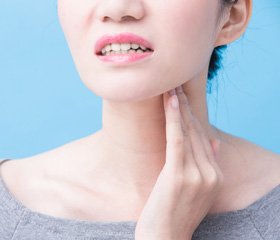 Summary
Патологія щитоподібної залози є однією з найбільш поширених ендокринопатій, і саме ендокринолог ставить діагноз і визначає тактику лікування. Але вона характеризується великою різноманітністю клінічних проявів, що потребують специфічного лікування, без якого неможливо досягнути ефективності. З ними пацієнт на першому етапі звертається до інших спеціалістів. Це обумовлює необхідність виключення даної ендокринопатії лікарями різних спеціальностей: кардіологами, гінекологами, неврологами, сімейними лікарями та іншими спеціалістами, тобто своєчасного включення визначення тиреотропного гормону (ТТГ), визнаного у світі як скринінговий тест, в алгоритм обстеження пацієнтів або направлення хворого на консультацію до ендокринолога. На підставі рівнів ТТГ визначається подальша тактика обстеження пацієнта. Сьогодні іноді трапляються ситуації, коли пацієнт обстежується в різних лабораторіях і отримані результати, за якими визначається гормональний статус пацієнта, дещо різняться. Які можливі причини дискордантних результатів? На що потрібно зважати? Які фактори слід враховувати при направлені на визначення рівня ТТГ і при інтерпретації результатів? Алгоритми інтерпретації: референтні межі чи діагностичні пороги? Чому на тлі достатньої дози препарату й дотримання режиму прийому лабораторія видає результати ТТГ, які свідчать про неефективність лікування? Відповіді на ці питання ми дамо в даній статті з урахуванням деяких факторів впливу на рівні ТТГ.
Патология щитовидной железы является одной из самых распространенных эндокринопатий, и именно эндокринолог ставит диагноз и определяет тактику лечения. Но она характеризуется большим разнообразием клинических проявлений, требующих специфического лечения, без которого невозможно достичь эффективности. С ними пациент на первом этапе обращается к другим специалистам. Это определяет необходимость исключения данной эндокринопатии врачами разных специальностей: кардиологами, гинекологами, неврологами, семейными врачами и другими специалистами, то есть своевременного включения определения тиреотропного гормона (ТТГ), признанного в мире в качестве скринингового теста, в алгоритм обследования пациентов или направления на консультацию к эндокринологу. На основании уровней ТТГ определяется дальнейшая тактика обследования пациента. Сегодня иногда случаются ситуации, когда пациент обследуется в различных лабораториях и полученные результаты, по которым определяется гормональный статус пациента, несколько различаются. Какие могут быть причины дискордантных результатов? Что следует принимать во внимание? Какие факторы нужно учитывать при направлении на определение уровня ТТГ и при интерпретации результатов? Алгоритмы интерпретации: референтные пределы или диагностические пороги? Почему на фоне достаточной дозы препарата и выполнении режима приема лаборатория выдает результаты ТТГ, которые свидетельствуют о неэффективности лечения? Ответы на эти вопросы мы дадим в данной статье с учетом некоторых факторов влияния на уровни ТТГ.
Thyroid pathology is one of the most common endocrinopathies, and it is the endocrinologist who diagnoses and determines the treatment. But it is characterized by a wide variety of clinical manifestations requiring specific treatment without which it is impossible to achieve the efficacy. For them, the patient addresses to other specialists in the first stage. This necessitates the exclusion of endocrinopathy by doctors of diffe­rent specialties: cardiologists, gynecologists, neurologists, family doctors and others, that is, the timely inclusion of thyrotropic hormone (TTH) evaluation, recognized in the world as screening test, into the algorithm for examining patients or referring a patient to endocrinologist. On the basis of TTH levels, further patient's examination is determined. Today, sometimes situations occur when a patient is examined in different laboratories, and the results obtained, which determine the hormonal status of a patient, are slightly different. What are the possible causes of discordant results? What to consider? What factors should be taken into account when evaluating TTH levels and du­ring interpretation? Interpretation algorithms: benchmarks or diagnostic thresholds? Why do the laboratory results of TTH determination indicate that treatment is ineffective against the background of sufficient dosage and adherence? We will look at the answers to these questions in this article in terms of some factors that influence TTH levels.
Keywords
тиреотропний гормон; гіпотиреоз; хвороба Грейвса; йод; L-тироксин; вагітність
тиреотропный гормон; гипотиреоз; болезнь Грейвса; йод; L-тироксин; беременность
thyrotropic hormone; hypothyroidism; Graves' disease; iodine; L-thyroxine; pregnancy
For the full article you need to subscribe to the magazine.
Bibliography
Mirjanic-Azaric B, Stojakovic-Jelisavac T, Vukovic B, Stojanovic D, Vujnic M, Uletilovic S. The impact of time of sample collection on the measurement of thyroid stimulating hormone values in the serum. Clin Biochem. 2015 Dec;48(18):1347-9. doi: 10.1016/j.clinbiochem.2015.08.020.
Sviridonova MA, Fadeyev VV, Sych YP, Melnichenko GA. Clinical significance of TSH circadian variability in patients with hypothyroidism. Endocr Res. 2013;38(1):24-31. doi: 10.3109/07435800.2012.710696.
Surks MI, Ortiz E, Daniels GH, et al. Subclinical thyroid disease: scientific review and guidelines for diagnosis and management. JAMA. 2004 Jan 14;291(2):228-38. doi: 10.1001/jama.291.2.228.
Karmisholt J, Andersen S, Laurberg P. Variation in thyroid function in subclinical hypothyroidism: importance of clinical follow-up and therapy. Eur J Endocrinol. 2011 Mar;164(3):317-23. doi: 10.1530/EJE-10-1021.
Alexander EK, Pearce EN, Brent GA, et al. 2017 Guidelines of the American Thyroid Association for the Diagnosis and Management of Thyroid Disease During Pregnancy and the Postpartum. Thyroid. 2017 Mar;27(3):315-389. doi: 10.1089/thy.2016.0457.
Wiersinga WM. Hypothyroidism and Myxedema Coma. In: Jameson JL, de Groot LJ, Grossman AB, et al. Endocrinology: Adult and Pediatric. 7th ed. Vol 2. Philafelphia, PA: Elsevier Saunders; 2016. 1540-1556.e4 pp. doi: 10.1016/B978-0-323-18907-1.00088-3.
Callejas L, Mallesara S, Orlander P. Iodine Intake and Healthy Aging. In: Malavolta M, Mocchegiani E, editors. Molecular Basis of Nutrition and Aging. Philafelphia, PA: Elsevier Academic Press; 2016. 583-597 pp. doi: 10.1016/C2014-0-00388-7.
Similar articles


Authors: Кваченюк А.М., Кваченюк Д.А.
ДУ «Інститут ендокринології та обміну речовин ім. В.П. Комісаренка НАМН України», м. Київ, Україна
International journal of endocrinology Том 14, №3, 2018
Date: 2018.07.17
Categories: Endocrinology
Sections: Specialist manual


Authors: Паньків В.І.
Український науково-практичний центр ендокринної хірургії, трансплантації ендокринних органів і тканин МОЗ України, м. Київ, Україна
International journal of endocrinology Том 14, №5, 2018
Date: 2018.10.24
Categories: Endocrinology
Sections: Specialist manual


Authors: Паньків В.І.
Український науково-практичний центр ендокринної хірургії, трансплантації ендокринних органів і тканин МОЗ України, м. Київ, Україна
International journal of endocrinology Том 14, №4, 2018
Date: 2018.08.23
Categories: Endocrinology
Sections: Specialist manual